This post is not for vegetarians
Was incredibly excited browing the #grillmates tag on my way down to the blogger event last night at The Willoghby Hotel. McCormick's had booked the upstairs aread, and filled it with delicious meats and bbq smells, thanks to their Grillmates range and the skillz of award-winning BBQ-er Eric from The BBQ School.
Meet and greet over a nice Shiraz, drooling over the menu and staring at the meats in awe.
Then it was all hands on deck, I got to rub spices into meats, and others got intimate, pulling pork:
We had sliders and quesadillas for entree…. after being lecture that we REALLY shouldn't be putting eggs and breadcrumbs into our burger patties, that it is a travesty, and all they need is mince, onion, spices and sauce. And being learned on how breast chicken is dry because it has no fat, fat equals flavour being the night's cult mantra, and being reassured it's GOOD to turn your meat every 30 seconds on the barbie because then the fat stays in it. JUST NOT SQUISHING!
We were being constantly reassured that, while it's a noble goal to learn to cook a traditional American BBQ, the sauces and spice rubs we had on hand could go a long way to recreating that smokey flavour without the smoke and time! Lazy noms!
Tiny Pale Ales to go with the entree, IPAs with the mains, and Stout for those who do beer with their dessert.
A million hours cooked beef brisket, wrapped in baking paper and aluminum foil, and in the smoker for 6 hours. Reminded me of mum's lamb, falling apart!
The sticky ribs were finger-licking good, and the pulled pork is one I really need to try at home!
And yes, there were a couple of salads, one made by yours truly that tasted like bahn mi, and using Pukura Estate oils and vinegars that we had been tasting earlier in the night (Muswellbrook, represent!)

(how PINK am I???)
Unfortunately not much salad was eaten!
Then we hit dessert… Somehow! A chili, ginger, chocolate brownie!
I did manage a few bites, and the ginger was a nice addition!! :)
Great night, great company, and great presenter – seriously if you wanna learn more about BBQ-in American style, The BBQ School is the place to go!

Swag!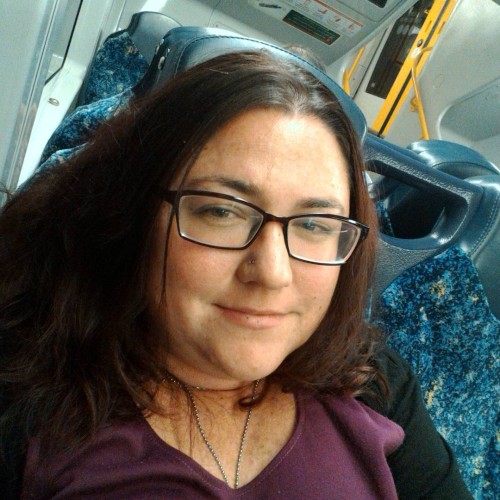 The train ride home was a series of well-times connections and much food-coma-ing. *grins*
Let's BBQ!