Collaborative Post
Many of us are under the illusion that moving from one property to another will be one of the most stressful experiences of our lives. However, this needn't be the case, in fact, you can reduce a whole lot of the hassle of moving home just by following the tips in my post below. Keep reading to find out more.
Start your packing before it's time.
One significant way to reduce a considerable amount of the stress when it comes to moving home is to start the whole packing up process way before you need to. In fact, if you are selling your home, it can help to begin packing before your home even hit the market.
Why? Well, the reasons are multifaceted. One is the earlier you have your stuff organised and packed the easier you actual moving day and the run-up to it will be, something that many people can find particularly stressful.
Next, by starting to remove some of the objects from your home, you actually may increase the chance of selling it. In fact, many blogs and magazines like the one at onproperty, recommended that you remove bric-a-brac from your house when you put it on the market, because it makes a property seem more extensive, as well as provides a blank canvas that potential buyers can imagine living their own lives in.
Therefore if you have already done this by the time you home goes on the market, you will be way ahead of the game and will contribute to making the process as quick and easy as possible.
Only take what you need.
Next, it is vital that to reduce the stress of your move you only take items that you need and/or love. There is no point packing up things that you hate and want to get rid of and bringing them to sort out in the new house for many reasons.
First, you won't sort them when you arrive at your new place because you will have so much else to do that they will get shoved into a corner of the attic and garage and get forgotten. Next, it's a total waste of effort to pack, transport, and carry items that you don't need or like to the new place, where they will end up taking up valuable square footage for no reason! Read more about how to measure this at businessinsider.
To that end, it is hugely important that you make an effort to sort through your possessions and pick out any junk that you no longer want or need. Then, you can take this rubbish to the dump; you can even use a professional rubbish collection service like the one on offer at samedayrubbishremoval to make things run even smoother. Something that can be a godsend if you are short of time and energy but have a lot of junk to get rid of.
Get seriously organised.
Organisation is not something that should be taken lightly, especially when it comes to moving house. In fact, you can severely reduce much of the hassle involved if you adopt a precisely organised system of packing and unpacking.
One way to do this is to use coloured labels, along with a master list. Such a system works by recording what is in each box on the master list, so you know where everything is at all times. Something that is super useful when it comes to unpacking and you are desperate for a cup of coffee but have no idea where the spoons, mugs, or even the coffee is.
Then you use coloured stickers to denote where each box should go in the new house. There are even premade kits you can buy off of sites like the one at https://www.pinterest.com.au to help you do this with the minimum of effort possible.
By doing this, it means that your removal company can distribute the boxes to their matching room straight away. Something that makes it super simple to get unpacked as quickly and conveniently as possible.
Stay in contact with your legal team.
Now, moving home isn't all about the practical side of things, in fact, it also about the legal and administrative side as well. In particular, it's essential that you stay in regular contact with your real estate agent and your legal team to ensure that the sale goes through as quickly as possible.
After all, there is nothing worse than waiting around for 8-10 weeks, just because your documents are sitting in someone's inbox waiting to be actioned. Read more about what to expect legally at https://www.domain.com.au.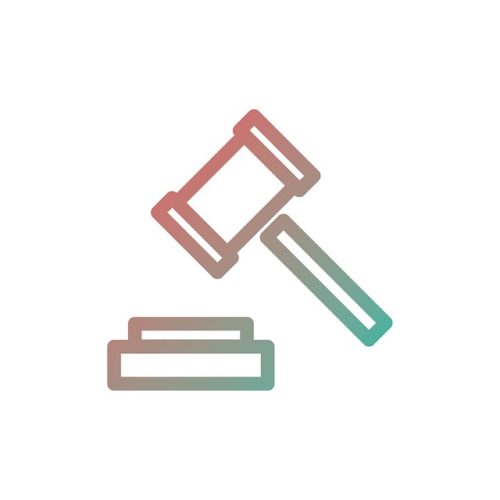 Get the legal issues of moving sources for a less stressful experience.
Of course, it's also prudent to remember that you can catch more flies with honey here, so don't forget to be polite and reasonable whenever you call. Otherwise, you could find you waiting even longer! Something that is bound to raise your stress levels as you move house.
Preempt any issues.
Next, when moving house it a pays to be as forwarding thinking as possible. What this means is that it is worth sitting down and considering any potential problems or threats to the smooth running of this process that may occur.
Then, once you have a list of possible issues, you can go through them and look at what could be done to avoid or minimise the risk as much as possible, as well as what plans you could put into action if the worst does happen.
It is almost like a risk assessment for moving house, and even if none of those things end up occurring it can be a useful activity because it will lower your stress levels and make you feel more in control.
In particular, consider issues such as the contract on the home you are selling going through faster than on the one you are buying. Consider solutions such as whether you ask your buyers to wait, whether you can rent a place for the intervening time, or if you could ask the people that are buying your property to speed things up? You can even get some more info on this issue at https://www.finder.com.au. After all, you may end up losing a property if the timescales don't fit and you don't do anything about this, an issue that is bound to make your blood pressure rise!
Also, put in place a plan for if your removal company lets you down on the day. Remember that many people only have a single day to vacate their premises, so have you got the numbers for backup companies, or of friends that have vans and vehicles, you can borrow in case something does go wrong? Hopefully, you won't need them, but it certainly doesn't hurt to have them there just in case.
Make an effort to integrate into your new neighbourhood.
Also, do not forget the importance of integrating into your new home and neighbourhood when you arrive. To achieve this, it can be helpful to make an effort to introduce yourself to your immediate neighbours or to even have a drop in BBQ or party for the whole block.
In fact, even if you aren't the sort of family that wants to socialise with those in your immediately to each side of your new home, there are plenty of things you can do to feel more integrated straight away.
One is to join a local club or organisation like a crafters circle, running club, or church because you will instantly get to meet people from the surrounding area and start to make connections in your new location. In particular, you will find that religious organisations have many social events that are perfect for meeting new people and making a connection.
Also, for folks with kids attending a local playgroup or activities club can be a fabulous way of helping your children to make new friends. Something that the post at https://kids-first.com.au goes into more detail on. Of courses, such pairings often lead to friendships between the kid's parents too, making it a win-win situation.
Even making an effort to go out and explore the local area in the first few days can make the whole transition go more smoothly, something that in turn can help you keep your stress level to a minimum.
Unpack ASAP.
Lastly, if you want to be as stressless as possible when moving home is a fantastic idea to get unpacked straight away, and this is where all that smart planning, decluttering, and organisation comes into its own.
In fact, if you use the tips in the post above all you will need to do is to go into each room and unpack the boxes. No swapping things around or throwing things out! Plus you won't be exhausted from rushing to pack and getting everything organised either, something that means you will have much more energy to get your home into a liveable condition straight off the bat.
Of course, this is precisely how you want things to be because the sooner you feel at home in your new place, the sooner you will be able to start to relax. Therefore unpacking entirely needs to be at the very top of your priority list, and completed as soon as you move into your new place. Then you will be able to keep your stress levels low, and you will get to truly appreciate and enjoy your new home as soon as possible.