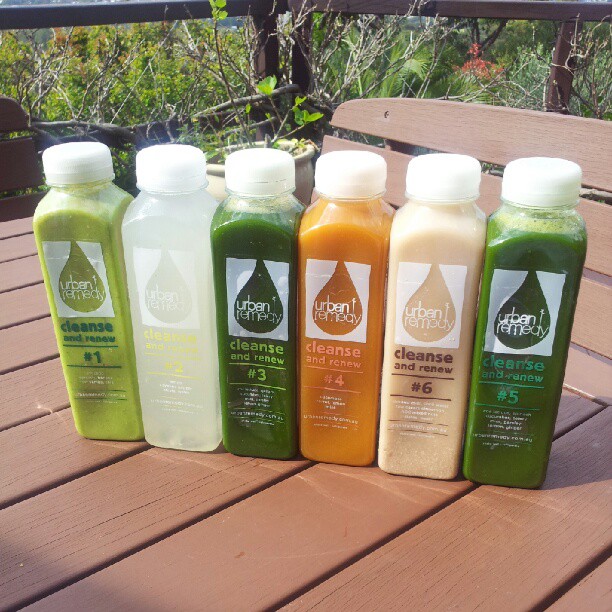 So, given that I'm Urban Remedy cleanse from the Spring menu in my Blogiversary giveaway (2 more days left to enter!!), we thought I should give the Spring menu a whirl.
Due to life and dumplings, I kinda split the three day level three cleanse over two 1.5 day lots. Oh well, still got to taste them all! :)
Breakfast! Breakfast juice each day has avocado, spinach, banana, raw vanilla and chia. I do like chewing on chia seeds (like in the Nudie breakfast smoothie), and avocado and I are such good friends :) A nice filling start to the day! (though the berry looking ones from level 1 and 2 look bright and colourful, would love to know how they taste!)
Mid-morning came the Metabolism booster. I have to say that the winter version, with the agave rather than the stevia tastes nicer! But I'm not a stevia fan :p
Lunch we have the Supercharged Greens (which you can also buy six packs of for an intense day!) with Spinach, Cucumber, Cos lettuce, Celery, Parsley, Mint, Lemon and Ginger. I quite like this, and love my greens. Would be curious to see how one would go on a whole day of just this though!
Cooling Digestive for Afternoon tea – carrot, cucumber, lemon and mint. So many fresh flavours… and carrot juice is growing on me, particularly with lemon in it :)
Dinner time! Another round of the supercharged greens.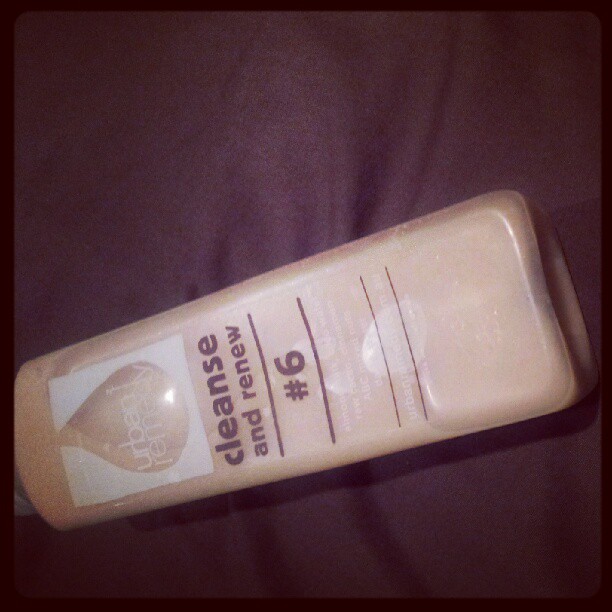 Supper and bed – almond milk, raw cacao, coconut water, cinnamon, nut butter, dates and water. A million times yummier than the winter version, which I was a fan of warm, but others couldn't get into. A nice way to settle my tummy to sleep! :)
SO, yeah, I'm disappointed that I didn't stick out the three days, but oh well! If you want to, you can enter to win a cleanse, but hurry it closes Saturday!!!