Do Compression Arm Sleeves Improve Athletic Performance?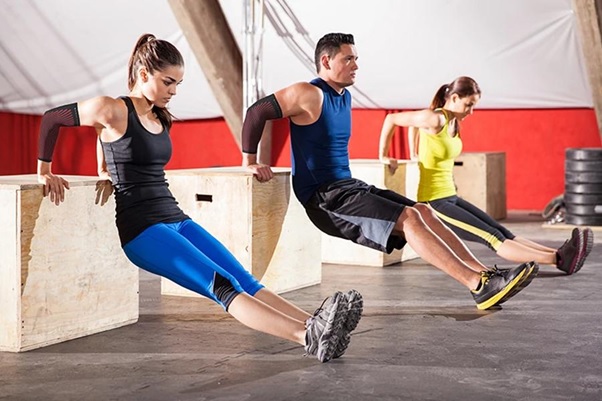 The use of compression gear in people starting with their workout or wanting to improve their performance is quite common. So many athletes and sportsperson wear them, as they are beneficial to wear compression gear to improve performance. compression arm sleeves have received the most attention because of many benefits.
Compression arm sleeves have a lot to do other than protect your hands from tanning. Because of their uniqueness and stylish look, they have become common to use. Many athletes and gym lovers endorse this stylish garment during their exercises. Apart from being aesthetic, the arm sleeves also have a pivotal role in improving performance.
Compression arm sleeves increase the blood circulation to the area and protect from various injuries. It is because it provides the ideal compression to the hand, and so it is the best option to wear them.
Arm sleeves are made from a soft, delicate, super-nice to the skin, yet a strong neoprene material. You will not feel any problem with your skin when you wear them. Their main purpose is to work as a cushion against the arm and protect it from injuries. They are stretchable and long enough to cover the entire forearm. You can wear them during or after your workout as a post-workout recovery.
You may feel a little tightness in your arm when you wear them for the first time, but all of it will go away with time. Your arm will feel warmer, and your blood circulation will also get better. These arm sleeves do not restrict you from any activity. Whether you want to exercise or are into any sport, you can wear them all the time with comfort. The sleeves fit your arms perfectly, and they do not roll down.
One of the common functions that sleeves provide to you during a workout is to reduce inflammation in the muscles. Many people experience soreness in their muscles after exercise. It is best to wear arm sleeves after exercise to relieve the muscles from excessive stress. The sleeves also work during exercises and will protect your muscles from injuries.
They fit tightly to the arms, relieve pain, and support the arm. These sleeves provide the perfect compression to the arms. When there is even pressure on your arms, your blood flow is smooth, and you can recover from damage easily. Because of such countless benefits that these sleeves provide during and after the workout, many athletes wear them.
5 Reasons Athletes Wear Arm Sleeves
Athletes wear compression arm sleeves because of the following reasons:
1.   Muscle Recovery
According to research, it has become clear that wearing an arm sleeve for a day or two helps recover muscles from injury or damage. It is important to wear it for a considerable time so that your muscles can recover from the damage. You will feel a great difference after you wear these sleeves.
After exercising, the sleeves help in improving muscle damage. They are good for your health, and you can wear them anytime. Whether you want to wear them during exercise or after, the choice is yours.
2.   Improving performance
While you exercise, the chances of encountering any injury are . From muscle-induced damage to any other injury, you can experience anything. One common problem that athletes face. Because of the pain in their muscles, they cannot move their muscles completely.
But with compression arm sleeves, they receive effective pain management. The sleeves promote blood circulation which then helps in managing pain and reducing inflammation. When they do not experience any pain in their muscles, they can exercise well, and so their performance also gets better with time since their pain becomes tolerable.
3.   Less muscle fatigue
Muscle fatigue can affect the performance levels of athletes if it is not treated on time. With each passing day, you will feel a difference in your exercise performance. But when you use arm sleeves during or after your exercise, your muscles will feel better.
The problem of muscle fatigue is properly solved with the help of these sleeves. The compression sleeves also help overcome swelling, and inflammation in, which further helps in reducing the inflammation in the muscles.
4.   Sun protection
Athletes who exercise in an outdoor setting are often prone to skin infections due to sun damage. The compression sleeves are made from thick materials that reduce the skin's damage. Apart from sunscreens on the skin, compression sleeves are also a great addition to sun damage.
The sleeves also protect your arms from bruises. They are made from soft material and so there is no friction against the fabric and hand. You will not get tan when you workout while wearing these sleeves.
5.   Aesthetic value
Out of the many benefits of compression sleeves, another unique thing that you can experience is that they make you look good and stylish. Their aesthetic value is one of the most convincing reasons athletes wear them.
The sleeves also go well with the entire athlete attire. They complement everything, and you can wear them easily to style yourself and deal with many problems like improving performance and muscle damage.
Tips to Choose the Best Arm Sleeves
Now that you know all about the benefits of arm sleeves, you must know about the tips you will need to purchase them. Getting them might seem an easy task, as all you have to do is get a garment, but it is a lot more than that. There are some important and necessary tips that you should understand before purchasing them.
 1.   Look for Ideal Compression
The first thing you should check while getting an arm sleeve for you is the compression it provides. Usually, the sleeves have multiple compression levels, and so you should be making your decision wisely depending on your condition. Your range of motion should not be disturbed while wearing a sleeve, so make sure to check that.
2.   Check the Size
Arm sleeves are available in many sizes. Whether you need small size or an extra-large, you will be served accordingly. The sleeves should fit you perfectly. If you do not feel any compression on your arms, you need to check your purchased size.
3.   Choose the Right Material
If your arm sleeves make your arm sweaty, they are not the right option. The perfect choice for an arm sleeve is neoprene. It is easy to wash, reuse for a long time, and, more importantly, it absorbs sweat perfectly. Look for such sleeves, and your workouts will become easier.
Now that you know all the essential tips to purchase an arm sleeve, you can get your hands-on on the best sleeve. If you are looking for perfect sleeves to make your workouts effective, DMOOSE arm sleeves can be helpful for you. These sleeves are the best option as they provide the most appropriate compression to your arms.
They are neither too tight nor too loose. They are also available in many sizes so that you can get the most suitable size for you. The material for these sleeves is extremely comfortable and soft, which improves your workout form. Apart from that, the quality of the material also protects your arm skin from sun damage.
Final Words
Arm sleeves are gym gear. You can easily wear it on your arms to support any type of workout. Even if you are looking for a perfect thing to relax your sore muscles after a workout, arm sleeves should be your go-to option.
By understanding the functionality of sleeves and the tips that you should be looking for, you can get a perfect one for you. Arm sleeves are designed mainly to provide you with comfort after your workouts. The sleeves improve your performance and range of motion.