How To Detect and Avoid Scammy Gambling Sites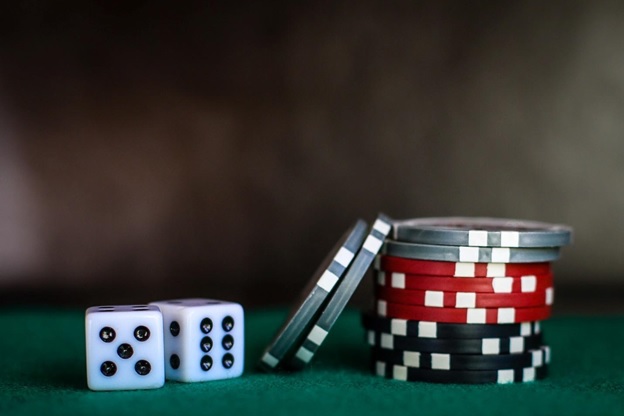 Gambling sites have become increasingly prevalent in the past few years. Once upon a time, you could count the available options on one hand — but that's no longer the case!
With everyone from big brands like Betway and William Hill to relatively unknown ones such as Bet Master popping up on the scene, it's becoming increasingly difficult for players to really trust these websites anymore. And, obviously, you only want to be using the best mobile casinos that you know you can trust.
Similarly, scammers are also gaining traction. They are preying on people's naivety, new players' inexperience, and their desire for easy money. But how do you know whether a given bookmaker is scammy or not? There's a way to find out for sure. Keep reading to learn more.
Detecting Scammy Gambling Sites
Basically, there are many red flags you can always be on the lookout for before signing up with any casino site. Let's take a look.
Check the Domain
The first thing you should do is check the Domain of the site you're considering playing on. If it looks like a generic domain name or doesn't have any information about who owns it, that's a red flag. You should also check if the site uses HTTPS encryption — this means your data is safe from prying eyes.
Similarly, if the site has an odd address or you can't find it on Google, mark it as a scam.
Slow Payouts/No Payouts at All
If you're playing at an online casino and winning consistently, it should only take a few days for your winnings to be paid out into your bank account. If it's taking longer than that, there's every chance that the casino you're playing at is a scam site.
Some casinos will even make up excuses as to why they haven't been able to pay out their players yet, but if you've won money, it should be paid out immediately. Slow payout speeds should serve as an outright red flag.
Hidden Terms and Conditions
The site should keep its terms and conditions open to the public. So, ensure you read all the terms and conditions before signing up for an account at any casino, especially if they charge fees or require more than one deposit.
You want to make sure they aren't keeping some of your winnings as "commission" or saying they won't pay you out until after you reach a certain threshold (which could take months).
Poor Reputation
Casinos with poor reputations should serve as a red flag. To find out about the reputation of an online casino, consider reading reviews from other players. Look through forums and websites that specialize in gambling and see what people say about the site.
Be sure to check out the Better Business Bureau's website and see if there are any complaints filed against the site.
Look Into Their Licensing
Most trusted online casinos will always display license information on their homepage for everyone to see. So, in case you find it difficult accessing the license information of the casino site you desire to play on, run for your life.
Otherwise, your last thing should be to call them directly or contact them through email for proof of the same.
Check Out the Casino's Address Listed on Their website
All reputable gambling sites have a physical address usually listed on the website's home page.
Like with legitimate gambling websites, scammers often use addresses that aren't theirs to fool potential customers into thinking they're dealing with an established business. You will likely encounter addresses with spelling mistakes or extra numbers in most cases. Mark the website as a scam if you notice these errors.
Avoiding Scammy Gambling Sites
Over the past few years, there has been a rise in the number of online gambling sites that have popped up on the internet.
This is due to the advent of cryptocurrency, being used as a payment method for gambling sites and casinos. However, there are also many scammy sites out there just trying to get your money.
Here is how to avoid falling prey to these scammy gambling sites.
Make Sure You're Playing at a Secure Site
When it comes to online gaming sites, security is paramount. You don't want your personal information or credit card details falling into the wrong hands. To avoid this happening, make sure that any site you sign up for has an SSL certificate installed on the website.
Look for Popular and Trusted Sites
When searching for a good casino, start by checking out reviews from other users and experts.
You can find plenty of reviews from current players at reputable websites like casino listings. These sites provide unbiased information on the best places to play online and any issues you may run into when playing at a particular site.
It's also important to check out what other players say about the site before depositing any funds in your account. These reviews can tell you whether or not there is anything fishy going on with the site itself or how they treat their customers once they have deposited money into their accounts.
You'll want to look at multiple sites and read as many reviews as possible before deciding which one is right for you.
Check for a License
Most countries require online casinos to obtain a license before they can operate within their borders – this generally means paying fees and following regulations designed to protect players' interests.
So, if an online casino doesn't have a license, it may not be operating legally within your jurisdiction.
Look Out for Potentially Suspicious Bonuses and Rewards
If a casino offers a bonus or prize that seems too good to be true, I'd be wary of signing up.
Needless to say, if there isn't an explanation of how you can claim the bonuses, don't bother signing up for the site.
Prioritize Gambling Sites with a Long History
A good indicator of trustworthiness is if a site has been around for at least five years and has managed to retain its customer base.
Bottom Line
As you can see, you can use common sense to avoid scammy sites. Just do a bit of research to find recommendations and read the information provided by trusted sources. If something strikes you as odd or low-quality, don't use that site.
Even if you verify a site before using it, that verification is only as good as your source. If you play your cards right, there should be no reason to lose money!