Hip Replacement Surgery – How to Prepare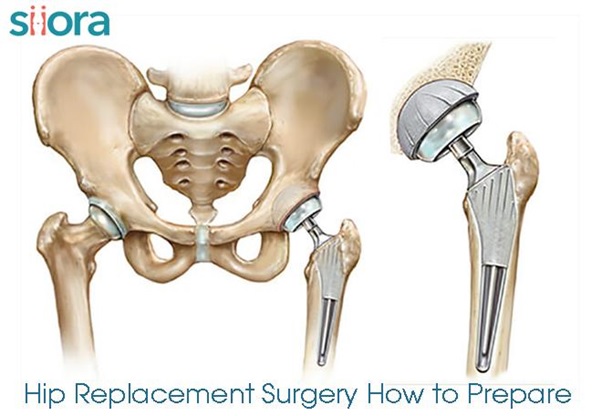 Here are some key tips that could help you with hip surgery . Almost everyone is afraid of surgeries, whether major or minor. Surgeries are always associated with some complications that cannot be avoided. But we must say that the severity of post-surgical complications can be minimized by preparing before surgery. Yes, you have read that right. Taking certain measures before surgery can help you with post-surgical problems plus, also ensure faster and improved recovery.
Here, our focus will be on discussing how to prepare for hip replacement surgery.
Hip replacement is an orthopedic surgery that involves the replacement of a damaged/injured hip joint with an artificial one. The hip joint may get injured due to underlying health conditions like osteoporosis or due to traumas like automobile accidents. In most cases, surgery is recommended to provide relief from the symptoms and improve the quality of life. Along with this, preparing for the surgery will also be a smart move as this will help with your quick and improved recovery.
For international standard quality orthopedic devices, find experienced Orthopedic Implants Manufacturers.
Preparing for Hip Surgery
Here are some key tips that could help you with hip replacement surgery:
Strengthen Leg Muscles
Before hip replacement surgery, strengthening your leg muscles would help you with a quick recovery. This is even suggested by the doctor prior to surgery.
Manage Your Weight
If you are overweight, losing a few kilos to manage weight would be a great move before surgery. This is important because operating on a heavy patient is not that easy and there are many complications associated as well. So, to avoid all this, it is advised to shed some kilos from your body. Managing a healthy weight will also play a vital role in ensuring improved and fast recovery after surgery.
Take Medicines Regularly
The doctor often prescribes some medicines before surgery to minimize the risk of several post-surgical issues like anemia. Such medicines may include supplements and every patient is advised to complete the course as suggested by the doctor. Remember, missing even a single dose could lead to complications.
Consult a Physical Therapist
Certain exercises can make it easy for you to cope with the complications associated with the surgery while assisting during the surgery. But for that, it is necessary to consult an experienced physical therapist as only he/she can suggest the right type of exercises and the correct way of doing them.
Quit Smoking
Consumption of tobacco in any form before and even after surgery could delay the healing process. This is because tobacco reduces the supply of oxygen to the surgical wound and when such a situation arises, the wound takes a much longer time to heal. Besides this, there are certain other complications associated with tobacco consumption as well. Here, it is also advised to avoid alcohol consumption.
For the content source, contact Siora Surgicals Pvt. Ltd., a renowned orthopedic device manufacturer in India. The company serves hundreds of national and international distributors and orthopedic surgeons. Besides this, to expand its international market reach, Siora is working hard to be counted among the best Ortho Surgical Companies in Italy for supplying a quality range of orthopedic devices.
Read more: IMPORTANCE OF RIGHT IMPLANT SELECTION FOR ORTHOPEDIC SURGERY