8 Tips for Fantasy Sports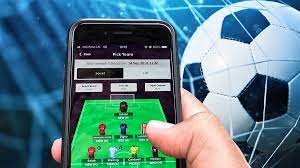 The time is swiftly approaching when hardcore fans start looking at players and preparing to draft their teams. Whether it's fantasy baseball, soccer, football or basketball, every fantasy sports fan recognizes that it is about strategy and planning. Whether you are a newbie or a seasoned participant, there are some tips and tricks that could provide you with the tips you need to not only be successful but have a great time too.
Without further ado, here are the top ten tips when playing fantasy sports, and more specifically the popular, fantasy football.
Go With The Flow 
Being flexible is one of the most important pieces of advice someone can give you.
To put it another way, if you're planning on choosing two defensive backs in the first two rounds but aren't satisfied with the options in Round Two, change your strategy. Take one of the receivers or your best quarterback on the roster that you may have wanted to take in the third round.
You can always pick up a second defensive back in Round Three and a quarterback or wide receiver in the second round for a good price.
Keep in mind your late-round rookies and how that will affect your early-round selection picks. Remember that drafting for the sake of filling a position is not the best strategy- draft quality over quantity always.
Understand Your League's Scoring System
This one should be self-evident, but you may often hear of players moaning about the league's scoring system.
Before you start, familiarize yourself with the league's scoring system, and if you're not satisfied with it, look for another league that complements your drafting and playing style.
Know What You're Doing Off-Season
This should be understood without explanation, but it's critical when it comes to changing your ranks. Take the time to learn where your players will be playing and if they'll still be starting before the draft begins. Also, keep a lookout for stronger offensive players, as this will have a significant impact on whether a quarterback or running back has a successful season.
Take A Look At The Top Three TEs
The tight end position is another area where your squad can really benefit. It's an area that's often disregarded, yet it may help you stand out from the crowd. Tight-ends like Kyle Pitts or George Kittle will guarantee some great touchdowns throughout the season.
Wide Receivers Should Not Be Overvalued
Don't be in a hurry to choose a wide receiver.
I can see the usefulness in one of these men if he can be had at position 12 or beyond, but never before that. The difference in yards and touchdowns between wide receivers is simply too minor to warrant picking them first.
Invest In A Top 5 QB List
Despite what many people say about picking a top-tier quarterback, having one in the Top Five is critical.
They'll not only provide you with amazing numbers, but they'll also be more constant than the ones below them. They can also help you get the upper hand in tight games.
Before leaving Round Three of the draft, try to have a Top Five quarterback list.
Practice As Much As Possible
Before you write your actual draft, we suggest that you practice (or produce a mock draft) at least a few times. Every draft is unique, so doing at least five mock drafts will give you a fair idea of what to expect during the real thing.
Select Rookies Later in the Draft
Selecting a couple of rookies later in the draft is an effective strategy, believe it or not.
Take a risk on a rookie who could end up delivering for your team late in the season if you're picking second or third-string players late in the draft. Rookies frequently come on late in the season and start putting up big numbers, which can help raise your squad, particularly during a playoff push.