Recover lost photos from formatted memory cards
Introduction
After formatting memory cards in a camera or on the Computer, many people use the boot area, and file information block root and FAT is emptied and initialized. The memory card will look as if it is empty and contains no files, but the file bodies are still there. Therefore, retrieving the lost pictures using photo recovery software like Stellar Photo Recovery is still possible.
But sometimes, it is unlucky when a camera may wipe the data completely upon formatting and make them unrecoverable.
What is formatting?
It is the process by which data is not erased as it overlays a new file system in the place of the original files or photos stored on the SD card. You will be unable to access the files in their original location because their logical links have been removed. In that case, the underlying data will still be on the SD card. In the cases of accidental formatting, it is mostly a Quick format.
A full format will remove all data from the SD card. Unlike quick formatting, it is much harder to recover photos from an SD card that has undergone full formatting.
What is the Recovery process for lost photos?
It is the process by which someone can track down lost photos by downloading software such as one should download and try Stellar Photo Recovery software for Windows or Mac. It will quickly scan your formatted memory card and list the recoverable pictures in minutes. Stellar Photo Recovery software does not write anything to your memory card, so it is safe to try.
What are the procedures for recovering photos from formatted SD cards?
One can also use Stellar Photo Recovery and follow the following procedure: Download and install Stellar Photo Recovery very fast for Windows PC or Mac. The free trial version is known to let you scan as well as preview your deleted photos. You must connect the SD card to your computer through an internal or external card reader.
Step 1. Connect SD Card to the Computer with a card reader. Then on Computer, check the drive letter (e.g., drive E:) assigned to the SD Card.
Step 2. Run SD card Recovery software like Stellar Photo Recovery. Select the drive letter representing the SD Card, then press "Scan" to scan for lost images.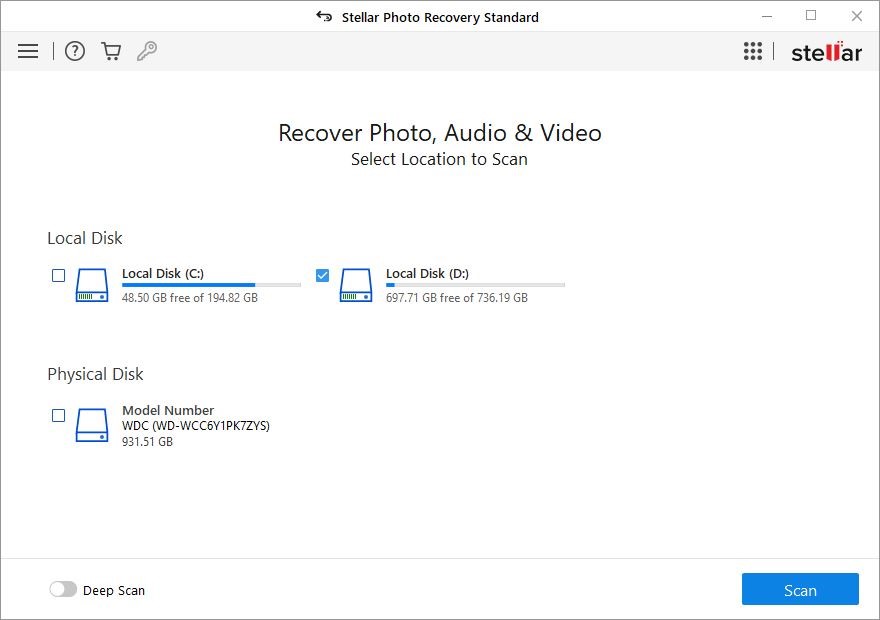 Step 3. You will see recoverable photos on the next page. Preview and select the images you want to get back and press the "Recover" button to save deleted photos to your desired location.
What are the different types of SD card formats?
There are types of SD cards formats; they include:
What is the summary of the Recover lost photos from formatted memory cards?
One losing photo is very painful. However, there are ways to recover your images using advanced technology. It doesn't mean you don't have to be careful. There is powerful and reliable software like Stellar Photo Recovery; recovering data and photos is easier than ever. The free version allows one to preview deleted photos, such as the tree like structure and recovering lost photos. This software is available for Windows and Mac also.
The Standard version of Stellar Photo recovery can let you recover unlimited files. The professional version lets you repair corrupt or damaged photo files along with unlimited recovery. The premium version lets you repair corrupt video files along with photo repair and unlimited recovery. One can easily use this DIY software to recover lost photos, videos or audio files form any storage media.