Starting Your Own Crypto Platform – 6 Factors to Consider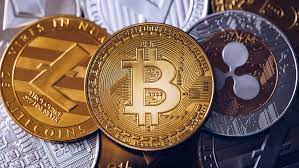 Blockchain technology and cryptocurrencies are becoming more and more popular. The number of people investing in digital currencies is increasing, there are more places to use them online, national governments are becoming aware of their potential, and they have even established a legal framework for their integration into the traditional economy. What does this all imply? Simple: there is a market for decentralized payment systems! We'll go over the key considerations in this article if you want to start your own crypto exchange.
6 Factors to Consider When Launching Your Own Crypto Exchange
1) Registration Requirements:
Government regulations vary from country to country when it comes to starting a crypto exchange. Regulatory policies designed to protect users from unfair trading practices are primarily aimed at ensuring a fair experience when they trade cryptos. Nevertheless, you will also be able to protect your customer's interests through these regulations.
To establish your firm, you must follow all registration requirements the relevant government agencies set forth. This entails forming a corporation or LLP, obtaining the appropriate license, and registering for taxes. Most nations need these registrations; however, some do not. In either case, you should keep in mind that you may face legal issues if something goes wrong.
2) Security Measures:
Security is the second most crucial consideration when beginning a cryptocurrency exchange. You must have the proper security measures to guarantee that your consumers feel secure when trading on your platform. To help you safeguard transactions, crypto exchange software offers several cutting-edge features, like 2 Factor Authentication (2FA).
For vast sums of money, it is advisable to use cold storage wallets, which keep the digital assets offline and safe from hackers. Hot wallets also exist but need greater security to store private keys online. Therefore, ensuring you have all the appropriate security measures in place before setting up a crypto exchange is crucial.
3) Team Formation:
To succeed in this very competitive business, it would be best to assemble a team that can work alongside you. A stable and trustworthy crew will certainly aid your ability to properly set up and manage your cryptocurrency trading platform. So you must pick individuals with knowledge and experience of blockchain technology and cryptocurrency exchanges. Building, developing, and customizing your bitcoin trading firm will be more straightforward for you with this group of highly qualified team members on board.
4) Cryptocurrency Exchange Software:
Bitcoin trading pairs are offered on a large number of exchanges. But not all of them provide the sophisticated features needed by traders. Selecting the appropriate software is essential if you want to launch a bitcoin exchange business and offer your users top-notch services. Advanced order types must be available, such as stop-loss orders, limit orders, trailing stops, and others. It ought to have a user interface that is intuitive enough for even inexperienced users to comprehend how these platforms operate. Additionally, ensure its API links websites and services with adequate security precautions.
As a result, many people choose to use white label exchange solutions, which are pre-programmed cryptocurrency exchange software tailored to the individual's specifications. An advantage of creating a cryptocurrency platform is that you do not need any previous coding experience.
5) Marketing Your Cryptocurrency Exchange Business:
Clients are already present in a market with established players like Binance, Coinbase, etc., making it a brilliant idea to launch a cryptocurrency exchange. However, you must also ensure that your company gains some initial traction because more users are crucial to its growth. Therefore, it is advised that you devote a significant amount of your time to marketing activities. For this, you can use a variety of channels, including press releases, banner ads, and Google AdWords.
6) Customer Support:
There will always be some complications with trading and transactions, regardless of how good your cryptocurrency exchange software may be. In such a situation, you must make sure that your clients may get in touch with you for any support or assistance they may need. Therefore, before launching the cryptocurrency exchange platform, ensure that you have a top-notch customer service team in place that includes individuals with a thorough understanding of all facets of cryptocurrency trading.
By following these instructions, you can create your crypto exchange business smoothly and with minimal difficulty. Due to the intense competition in this market, it will still be a few months before you begin to notice a profit. Make sure to give the platform your undivided attention properly at this early stage because there is no going back once it is ready to debut!