4 Things to Check in the Small Print of E-Juice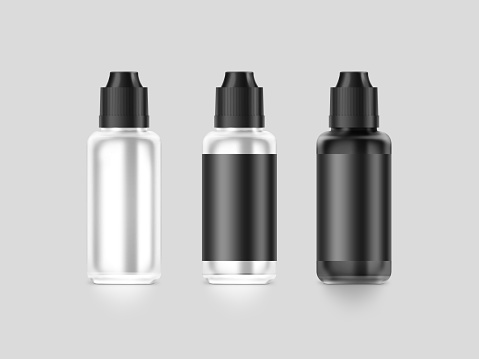 Introduction
Vaping is a popular activity around the world, especially among teens. While many people shift to e-juice vaping from smoking, most people who vape e-juices are people who see it as an opportunity for social integration and relaxation. Different e-juices are available in the market, each with a unique taste and experience. However, only a few people are aware of their taste. Very few people are sure of what they want from a particular e-juice.
Most others are either newcomers trying it for the first time or still figuring out their taste. However, it becomes essential that you purchase e-juices that suit your needs and are safe for you. For most people, it can be strenuous to ascertain the quality of an e-juice and to choose the one that might be best for them. Under such circumstances, one can have a rough idea by closely looking at the small print on the e-juice bottle. Here, we list four essential things you should check on the small print of e-juice before buying it.
E-Juice
 E-juices are a popular product in many states. People purchase them for medicinal and recreational purposes. While some people prefer making their e-juices, most prefer buying good-quality e-juices from the market.
When purchasing e-juices, it has been seen that people who are not particularly aware of the product that they want often choose an e-juice based on its looks and packaging. They read the details on its small print and label and judge the quality from there. People who know their tastes and requirements are okay with this issue since they have their eyes fixed on a particular product. It is the people buying e-juices for the first time or trying on new flavors and finding their taste who fall prey to pretty and attractive small prints and labels.
If you are trying e-juice for the first time, and get tempted by the lucrative small prints, read this article carefully. This practice will help you ensure that you are purchasing a good-quality product. Here, we will talk about four essential things you need to check on the small image of e-juices while buying e-juices.
Things to check in the Print of E-Juice
The following are the four things that you should look for on the small label of your e-juice:
Contains nicotine or not: Choosing e-juice is a subjective criterion, and not every person has the same taste. For instance, some people who are regular smokers prefer e-juices that contain nicotine, while others do not prefer nicotine. As per FDA regulations, it is mandatory for tobacco-related products, like e-juices, to mention, on their small label, a warning sign if they contain nicotine. So if you do not prefer nicotine in your e-juices, look for a warning sign on the e-juice box. The warning sign, per regulations, reads: "WARNING: This Product Contains Nicotine which is an addictive chemical." On the other hand, if the e-juice does not contain nicotine, then there will be no such sign. Hence, be mindful of this sign as the presence, or absence, of nicotine against your choice, could be a game-changer, ruin your experience, or get you hooked on nicotine if you are a non-smoker.
Name of Brand: Some many brands and companies make their e-juices. However, not all of these brands provide e-juices of high quality. Hence, before you purchase e-juices, look up some reputed brands so that when you buy some e-juice, ensure that the particular juice is of a renowned brand or a local or an unknown seller. E-juices manufactured by well-known brands are of good quality and ensure that you do not risk your health. Products manufactured by local brands, newcomers, or brands with bad reputations may put your health at risk. It may seem lucrative to purchase them since they may be priced very low, but always give your health the utmost attention. Also, for those who prefer a tasteful experience, ensure that you buy a flavor of your liking from an FDA-authorized reputed seller. Hence, always buy e-juices from reputed sellers and brands.
Quantity and Quality Ingredients: In a bid to add different flavors to their e-juice, some brands and companies add unnecessary flavors and chemicals which may ruin the overall experience of the e-juice. So when purchasing e-juice, make sure to check the ingredients out on the small print. See if there are any unnecessary ingredients, and also see if their quantity is mentioned accurately in the small print. Sometimes the brands need to put accurate values on the labels and small prints. If you come across such e-juice, it is safer to purchase some other e-juice having exact quantities of its ingredients mentioned on its small footprint and label. Hence, always check the elements out of any e-juice you consider buying.
VG and PG Concentrations: VG (vegetable glycerin) and PG (propylene glycol) are two essential ingredients for e-juices. Depending on their concentrations, an e-juice can be either VG-based or PG based. VG-based e-juices produce more vapor clouds with little or no throat hit, whereas PG-based e-juices produce a modest amount of vapor but provide the needed 'hit' to the back of the throat. Although both these ingredients are used in making e-juices, their concentrations could vary; hence a person should see whether a particular e-juice is VG-based or PG based, depending on their preference. It is essential to look out for VG and PG concentrations on the small print of e-juice because some people prefer PG over VG in a bid to quit smoking. Hence, always look out for the PG and VG concentrations and choose what suits you best.
Conclusion
We have seen that choosing the right e-juice can be a confusing and tricky decision for many people. Many people need to learn what they ought to check while buying e-juice. There are many details printed on the small print of an e-juice, but you should check the four things mentioned herein, i.e., the presence of nicotine, brand name, quantity and quality of ingredients, and VG & PG concentrations, must be checked by every person buying e-juice to ensure that they are receiving a product that best suits their needs and is also safer for their health. Check these things on the small print of every e-juice bottle you purchase.