5 Things to Know About Moving to Boston from NYC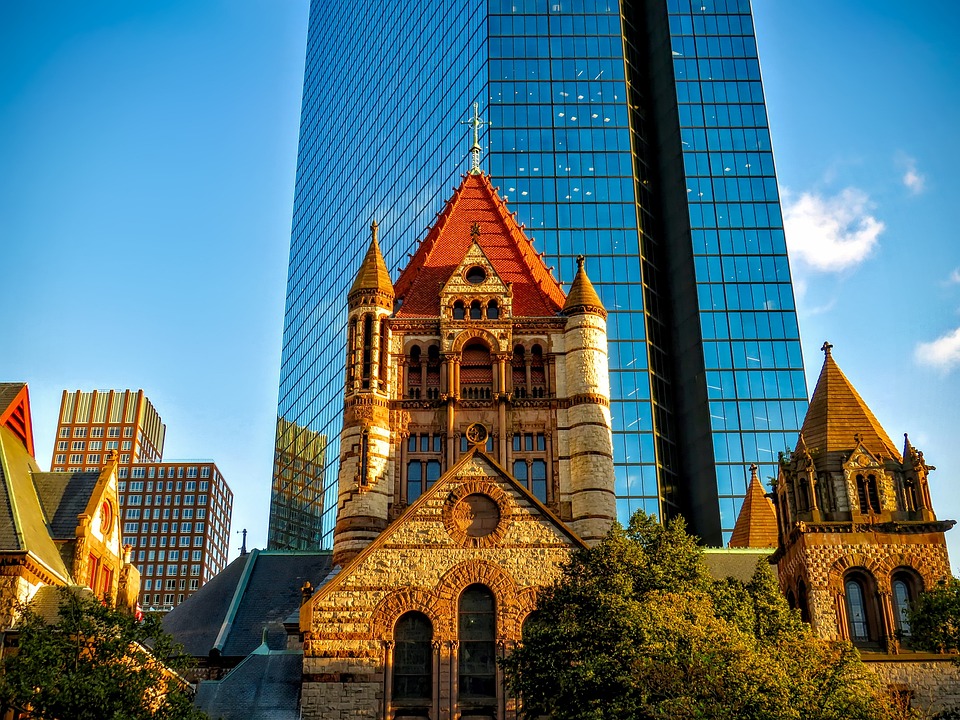 Moving to Boston is a huge decision. With such a great challenge, you need to have a plan. This starts with finding a new home. One of the most challenging steps is figuring out how to move your belongings to a new home.
If not done well, you risk losing your belongings. This can lead to more expenses as you try to pay for replacements. One thing most people are cautious about is expenses. Another thing to consider is how time-consuming moving can be.
You should always be ready to set aside time to properly prepare for a move. Knowing how to move can help you save a lot of money and avoid unnecessary expenses. Here are some things to help you when moving to Boston from NYC.
1. Prepare a Budget
It is impossible to move without spending money. Expenses come from the moving truck, packing material, and any additional services you may get from professionals. The key to avoiding spending too much is creating a budget.
Before you create a budget, you need to do some research. This helps you know the exact amount of money to set aside. Always compare prices before you come up with the final amount. It is also advisable to add some extra cash to your budget for any unforeseeable events.
2. Create a To-do List
Moving is very involved. If done towards the end, you will have a lot of work to do within a short time. So it is important to start planning early on.
Things that can go wrong include missing or losing some belongings. So, one way to ensure you carry everything with you is by creating a to-do list. This should include all the things you need to do before moving. Also, create a checklist of all the things you want to take to your new home.
You can tick things once you pack and offload them. It will also prevent you from losing valuables and therefore save money.
3. Pack Early
Packing is one of the most important parts of moving. How you pack will have an impact on the state your property arrives in New York City. Packing should be strategic so that you carry all things at once, and keep breakables intact.
The first step to great packing is getting the right materials. You can cut on expenses by getting some boxes from the supermarket. Look for some bubble wrap for all the fragile objects. You will also need special packing material for your furniture.
Some furniture has to be dismantled before moving. This allows you to save space. By the day of the move, all things should be properly packed.
4. Find a Truck
To carry your belongings from Boston to New York City, you need a vehicle. It should be big enough to hold all your belongings. Depending on the size, some may require two or three rounds before all your things reach your new home. However, it is cost-effective to hire a truck big enough to carry all your belongings at once.
Carefully pack and load the truck to save space and avoid fragile objects from breaking. The cost of the truck varies on size and distance.
5. Prepare for Inconveniences
One thing about moving is the surprises that may occur. The truck may break down if it is not in good condition. The weather may also affect the roads, which may slow down the entire moving process.
Sometimes the new home may not have enough space for your belongings. In such cases, additional storage space will be useful. Preparing for such things will help you get through your relocation to New York City.
Conclusion
Moving to New York City is not as hard as it seems. All it takes is some planning. Figure out the address and make sure the new home is ready. Then set aside a budget for moving. This should cover the cost of the vehicle and packing materials. Try to add extra cash for any extra expenses that may come up while moving.
Create a checklist so that you don't lose any valuables while relocating. Hire a truck in good condition that can get you to New York without any breakdowns. Remember to start packing early on to avoid anything rushed.
This helps you carefully pack and avoid damaging your items. If you don't have enough time, always call up the professionals to move your belongings to New York City.