The Simple way to Decide Whether to Settle or go to Court after a Car Accident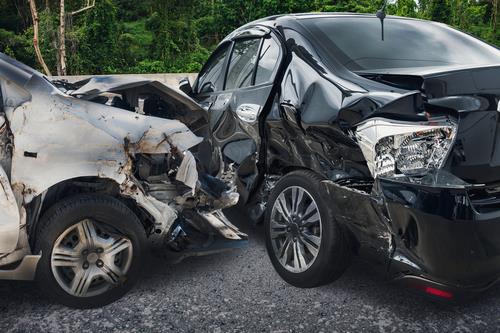 If you have recently been involved in a car accident, you may not know what to do next. You might have serious injuries, your car might be to taled, and the other driver's insurance company might be avoiding you.If you've never dealt with it before, it can all be overwhelming and stressful. Should you keep pursuing the insurance provider? Or should you file a lawsuit, try to reach a settlement, and appear in court?
Claim Development Stages
There are a few options available if you were in a car accident that was the fault of another driver.
Insurance
In the best-case scenario, you'll approach the at-fault driver's insurance provider, which will pay for all costs associated with your injuries and vehicle damage. You might be able to use your own uninsured motorist coverage if they don't have insurance or if you were the victim of a hit-and-run.Unfortunately, insurance companies frequently prioritize their own interests over those of their customers, so they will attempt to take advantage of you in some way. The only way to receive a just settlement for the accident might be to file a lawsuit.
Out-of-court Settlement
The insurance provider for the at-fault driver may approach you with a proposal to "settle" outside of court after consulting with your attorney. This can be helpful because it spares you from having to go through a drawn-out trial, but it usually provides you with less than you might receive in court.
Going to Court
Even though they can be drawn out and stressful, court cases can net you significantly more money than settling out of court or filing an insurance claim could.
Factors to Take into Account
You should take into account a number of things when making your choice, such as:
The Extent of the Damages
The insurance provider might not agree to give you the full value of the car if your car was totaled. Going to court might not help you get much more money in compensation for minor cosmetic damage to your car than what the insurance company might offer.
Seriousness of your Wounds
The extent of your injuries and the cost of your medical care (if you have already paid for it) may also need to be taken into account. Insurance companies might have tried to cover only a portion of your medical expenses, or you might have sustained physical injuries that cause chronic pain over an extended period of time and call for more than just minimal compensation.
Emotional and Mental Effects
Never undervalue the psychological and emotional toll a car accident can take. Although these expenses are challenging to estimate, particularly for an insurance provider seeking to minimize payout, they are still important to take into account.Consider your mental injuries when deciding whether to file a lawsuit if you had trouble getting into a car, experienced depression, or developed PTSD as a result of the collision.
Causes and Fault
A police officer who responded to the accident probably determined who was at fault, though some situations are more obvious than others. You'll have a better chance of receiving a larger settlement if one person was clearly to blame for the whole accident than if blame was shared between you and the other driver.
Fair Compensation
It might be a good idea to accept the insurance company's offer if it represents fair compensation or a settlement that would hold up in court. Otherwise, legal fees might delay when you get what you want and put what you get in jeopardy.
Time and Effort
Do you possess the mental fortitude and patience necessary to endure the protracted, weeks- to months-long court process? This takes endurance, which not everyone possesses, and it's not always worthwhile.
Possible Payout
To be clear, it may make perfect sense to pursue your case in court if the settlement offered by an insurance company severely undermines your damages, injuries, and stress.
Speak with a Lawyer
You cannot reach a reliable conclusion on your own because there are too many unknowns, particularly if you lack legal expertise. Therefore, it's in your best interest to speak with acar accident attorney in Phoenix, AZ if you've been involved in a car accident.You can better understand the specifics of your case and how insurance claims and legal proceedings operate.More important, your chances of winning in court with the assistance of an experienced auto accident attorney can enhanced.
Read Also: Damar Hamlin: A Rising Star on and off the Field – Unraveling His Net Worth