Football Betting Strategies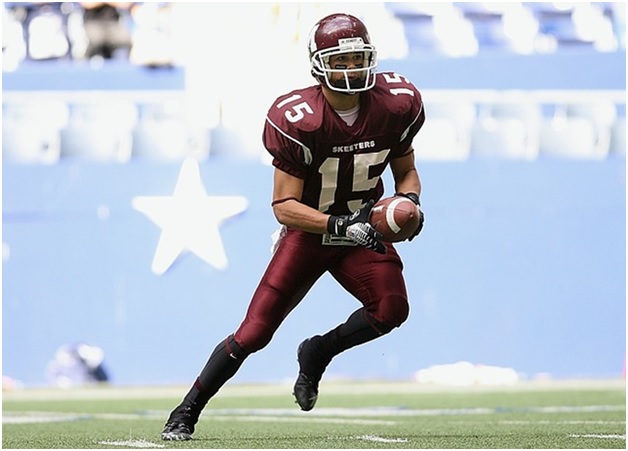 Betting on football, both college and pros, has grown in popularity at an astounding rate. With the NFL season on the horizon, it may be time for you to get in on the action. Knowing where to start is a good jumping-off point.
There are plenty of strategies out there for betting on football. When you know some of the best strategies, you can apply them to your betting to put you in the best position to win on a regular basis.
Know the Basics
Depending on how you look at it, football betting can either be quite simple or horribly complicated. By knowing the basics, you can not only become more familiar with football betting but apply it when betting on other sports. It is the crash course that every bettor should go through.
By navigating and mastering the basics, you learn how to make more informed decisions. Familiarize yourself with the different bet types, trying one here and there to get a feel for it. Get to know about prop bets, especially with as popular as they have become. You will have a little glossary of terms built up in your head before you know it, making you feel like a seasoned veteran before long.
Proper Line Reading
A critical betting strategy involves knowing how to properly read football betting lines. These aren't just an assortment of random numbers, after all. These numbers tell you things like who the favorite is, who the underdog is, and how much you can win on each wager.
At the end of the day, learning what the lines mean can tell you where the value is. After all, that is the crux of sports betting. The better value you find, the stronger an impact you can have on your bottom line over a long period of time. Moreover, knowing the odds can give you a good indication of how likely that event is to succeed before you even get into the nitty-gritty of the game itself.
Evaluate Player and Team Performance
The thing that makes sports betting so tough is that variances appear all the time. You can do your best to find trends and the results may buck those trends. But recognizing patterns can give you an informed position to take prior to betting. The more information you have, the better position you will be in. That's where evaluating team and player performance becomes a valuable asset.
Injuries are the most obvious factor impacting team performance. If a star player is missing, for instance, a team will be severely impacted in the next game. If players are struggling and going against a strong team, it provides a more favorable matchup. Remember, there are no "sure things" in betting, just situations that can put you in a better position to choose a winner.
Use Line Movement to Your Advantage
When lines are created for a game, they won't necessarily stay the same until the event starts. Factors can change the line at any moment, creating what is known as line movement. For instance, a team's star player may be announced out for the game several hours before the start. This would likely swing the line closer to the other team, depending on the initial odds.
Changing lines can work to create better value that may not have previously been there. Moreover, it can put you in a favorable position that didn't exist before. Likewise, heavy public action on one side is worth watching. The public tends to be wrong more often than not and fading them can give you a betting advantage.
Read Also: Top 5 Benefits of Hiring an SEO Agency