Mama isn't a Joh Griggs fan, but since she sponsor for me for LIPTEMBER mum is cool with JGriggsy
Fiona was invited to the launch lunch
Yeah, I know there's no such thing as a free lunch, but…..
I've been getting seriously good use out of my pensioner Opal card lately. $2.50 to travel all day on Newcastle and Sydney trains, buses, ferries and light rail, that's awesome! And yes, you may be jealous, but I have it because they reckon I can only work 15 hours a week when I DO get a job, and so they give me some perks like cheaper meds to keep me less crazy, and cheap travel so I can apply for jobs and be able to jump on a train to meet awesome people and eat delicious food and consume great wine in the blink of an eye.
So, this vroom of a classic blue Ford Falcon belongs to Jason Hodges, who bought it 21 years ago for $3k, but claims it is worth $30k now.
I'm also perfecting my "snoozing on the train" technique. It's helped when I wear a beanie, so I can rest my head on the window, and my cardi of choice is more of a poncho / knitted wrap. So I curl up, and tend to miss half the trip. It's wonderful.
So, one of the things I've got to with my awesomeness ticket, is off to The Greens, which is right next to North Sydney Oval. I went there to be fed, and to be informed about all the awesome stuff at the Better Homes and Gardens "Live" weekend expos that are happening in Perth in October and Sydney in November.
An amazing lunch, though I think "dill" was the herb of choice

A delightful Shiraz

And some chocolate making to ice to ice the cake

A Ms Johanna Griggs also Sponsored me for Liptember!
If you wanna go to the show, the details are:
Perth
23-25 October, 2015
Perth Convention and Exhibition Centre
Tickets from $18 for adults for a day pass!
Sydney
13-15 November, 2015
Sydney Showground (catch the train!)
Tix from $18 GA, $38.50 for the high tea, more for masterclasses.
BONUS! use my code: M109830 and get 30% off your tickets!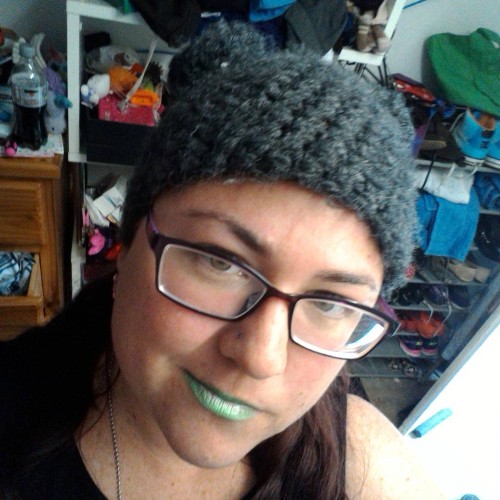 I'm a mouse! Sponsor me for #liptember : http://liptember.com.au/fiona-moore mwah!
AND SUPPORT LIPTEMBER:
Hello Jo! #liptember #bhglive @bhgaus @betterhomesandgardenslive #shesalsodrinkingshiraz sponsor me for @liptember : http://liptember.com.au/fiona-moore