Collaborative Post
If you're planning a trip to Melbourne, or should you already be a resident of this fair city, you may be in need of a little inspiration for things to do. Now, while you could head off to the beach, or take the time to visit the regular tourist places in the capital, there are some places that you probably won't find in the travel guides. Here are just some of them.
Hang out with the llamas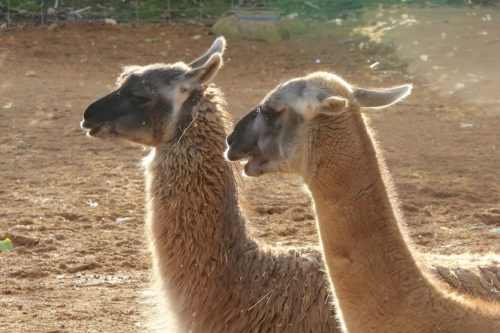 Your new best friends
Looking for a bit of exercise? Want to explore some beautiful scenery? Love llamas? Then there is no better place to visit than Hanging Rock, where you can embark on a 12 km day walk, where your furry companions will carry your picnic lunch and gear as you stroll along beside them.
Eat in exotic places
There are all kinds of places to eat in Melbourne, where you can get a taste of Aussie food culture (it's not all barbecues), or try something a little more exotic. We particularly love the Oriental Teahouse, where you savour the handmade dumplings while sampling an extensive collection of teas. Delicious, and very good for you too. Unlike the aforementioned barbecues!
Sleep in a zoo
You will have heard about Melbourne Zoo in the travel guides, but did you know you can embark on a sleepover too? No? Well, you can, so pack your sleeping bag and spend the night under the stars. You may not get a lot of sleep (darn elephants making a racket), but you will be far too excited to snooze anyway. Explore the zoo after hours, and wine and dine with the keepers at this Roar 'n' Snore overnight survival experience.
Watch tv
Okay, so you wouldn't go on holiday to watch tv, but rather than watch Neighbours on the box, you could visit the location where the popular soap is filmed. You may be able to grab a few autographs too! Alternatively, become part of the live audience on a whole host of other Australian shows, such as Millionaire Hot Seat. You may get the chance to win yourself a prize as well, and get your face on the telly (be careful not to embarrass yourself by waving like a loon).
Spook yourself silly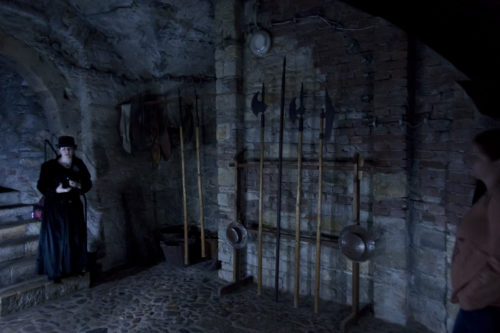 Dare you set foot inside?
Halloween is over for another year now, but if you are in the mood for a fright night, you can still chill your bones. Visit the famous Haunted Bookshop and creep yourself out with their blood-curdling volumes of vampires and witches, before embarking on one of their ghost tours in the dark lanes of the capital. Then experience a coffin ride at the Docklands. Hopefully, you will live to tell the tale after being buried alive!
Don't get bored…get board!
Every week in Melbourne there are board game events, so if you are on the competitive side, you might want to check out the Melbourne Boardgames Group on Facebook. Alternatively, head over to the Marché Board Game Café, and spend the day drinking tea, eating food, and more importantly, playing games.
Over to you
Have you been to Melbourne? Do you live in the city? Then let us know about some of the quirky places you have been able to find. We all need a little inspiration from time to time, especially when it comes to making Melbourne Memories! xoxxooo