8 Essential Items to Bring on Your Next Outdoor Adventure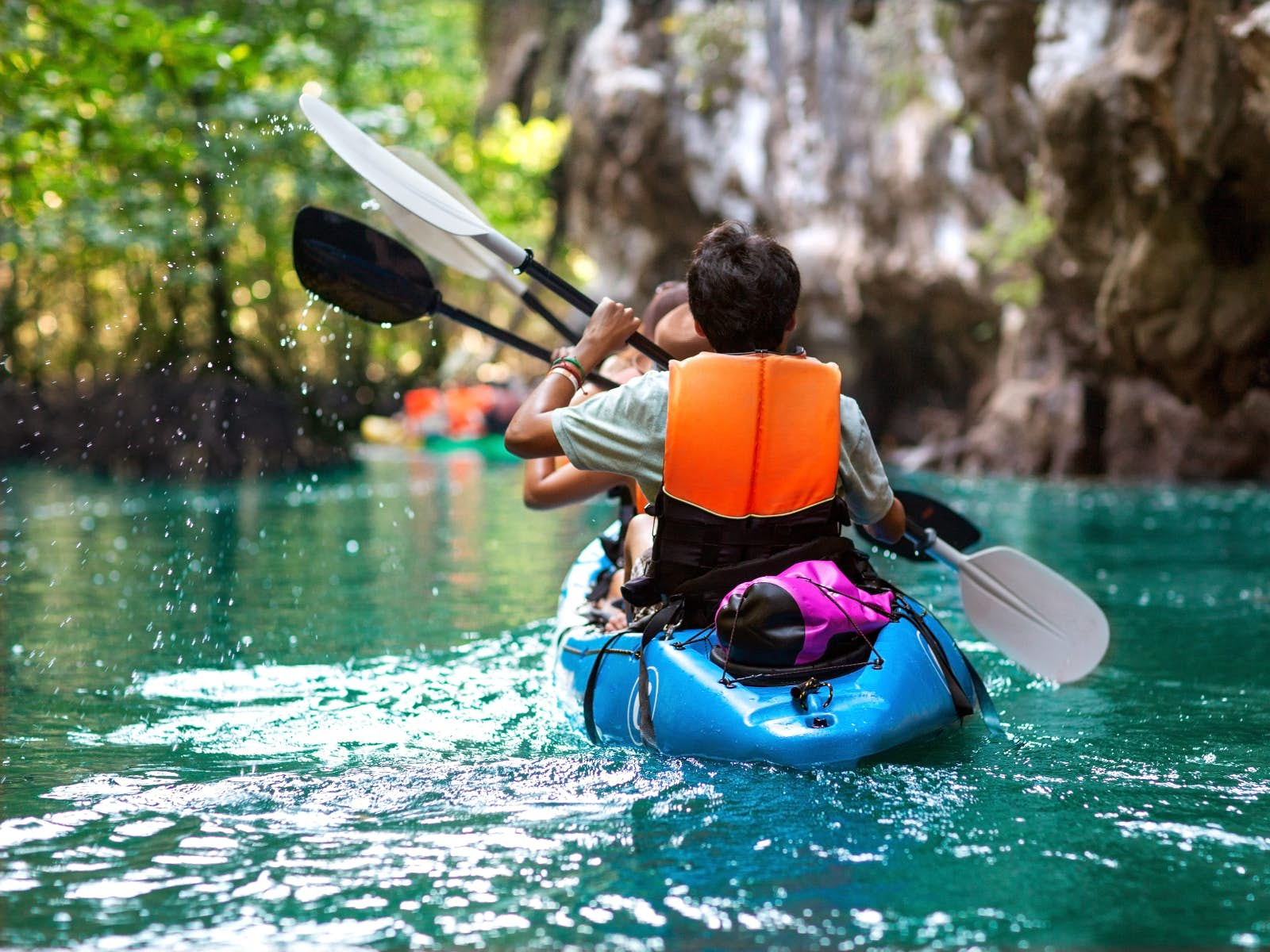 As lockdown and travel restrictions gradually ease up for Americans and other nationalities wishing to visit foreign countries, the global tourism industry is slowly, but surely regaining its footing that went south earlier in 2020 due to the COVID-19 crisis.
According to the United Nations World Tourism Organization (WTO), international tourism took a staggering 70 percent dip during the first eights of 2020. This, the WTO said, was due to travel restrictions that covered practically the entire globe. Fortunately, the agency's Panel of Experts predicts a revitalized international travel industry by the third quarter of 2021, particularly when travel restrictions get eased greatly and COVID-19 cases diminished significantly.
Now, if you're planning to go on a vacation, particularly an outdoor trip to a hiking or fishing destination in the U.S. or abroad, you should take with you some essential items. These must-haves will ensure a safe, unforgettable, and fun experience that will make your trip one for the books.
Here are eight outdoor adventure essentials you should bring with you:
An action camera (plus a spare one).
These days, many thrill-seekers who go on a hike or engage in extreme sports typically bring along one or two action cameras with spare batteries. They use these rugged devices to document their adventures in remote places and extreme environments, so they can share them with friends, family, and social media communities.
As such, be sure to take the same route and invest in a great-quality action camera such as GoPro or Insta360, preferably with a waterproof and rugged casing for protection. You should also buy spare batteries so your device can stay powered up when you're in remote locations using just a power bank.
Tablet/laptop.
While it may seem counterintuitive since you're headed to a remote area where conditions can be extreme, it's still great to have a laptop or tablet with you. These devices will let you view your captured moments and do some editing before uploading them on your social media accounts such as YouTube, Facebook, or Instagram.
They are particularly handy if you're an influencer or a YouTuber since you can upload your content while you're on the go. Besides, you can always leave them in your hotel, Airbnb, or vehicle before going to your planned adventure spots.
A portable external storage device.
There's only so much data that a micro SD storage device can store. If you'll be shooting high-resolution videos throughout your trip, your footage and stills can easily eat up even a 1TB micro SD card.
The quick fix to this is to just bring an extra portable external storage device with at least 500 gigabytes of storage capacity. You can quickly transfer those data to your laptop or tablet and easily upload the same to a secure online data backup service provider as an added layer of protection.
Shelter and beddings.
If you're planning to spend a few days out in the wilderness, then you must bring a suitable shelter with you. If you're backpacking, you should take a tent made of light materials; if you're going camping, then a tent made of sturdier and heavier materials is the right pick. Check also if the fabric used is waterproof because the weather can turn bad without a warning.
Another essential item to take with you is a set of beddings, which includes a sleeping bag plus a rubber or insulated mat (to cushion your back from the cold ground). Just make sure that the sleeping bag you'll bring is properly rated for the weather conditions in the areas you'll visit.
Mess kit.
Having the right eating utensils is another thing that you must tick before heading out on your planned trip. Be sure to pick a mess kit that includes a spoon and fork (or a spork, which combines both), knife, plate, and cup. They should also be made of lightweight materials for convenient handling.
First aid kit and medicines.
Things can go south quickly when you're engaging in adventure sports or traveling in remote locations. As such, be sure to bring a first aid kit and some medicines to help you in case of injuries or minor medical issues such as colds or diarrhea.
Power banks and an extra phone.
You should always have something to communicate with family and medical responders, so a power bank and an extra phone should form part of your travel essentials. You can go for a typical power bank or invest in one that can be charged using solar energy.
Repair kit and fire starters.
A repair kit (which should include a multi-tool, shovel, cable ties, and duct tape) can be a lifesaver if you're faced with scenarios where you need to do some repairs to your shelter or make something in your campsite. You should also bring multiple fire starters such as waterproof matches, a magnifying lens, and a flint so you can easily start a fire to keep you warm or let you cook food in the wilderness.
With these essentials with you, you can look forward to a truly fun and unforgettable outdoor adventure.