What is the Average Internet Speed in the USA?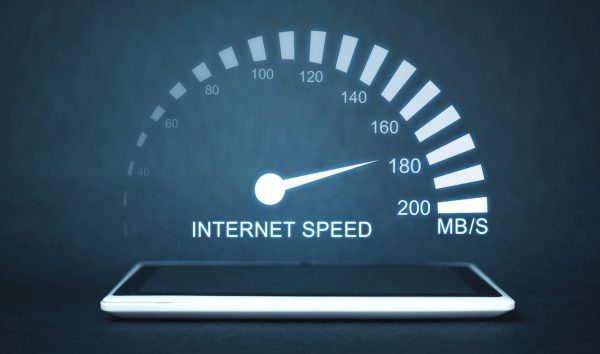 When it comes to internet subscriptions, the first thing you must ask is the average speed you will be getting and the cost per month. Every individual asks the question before subscribing to any service provider. Whether it be Cox, Spectrum, Optimum, or MediaCom, several factors need to be taken into consideration, such as monthly bills, the surge in prices, contractual obligations, and data limits. In the digital world, when everything is dependent on the internet, people are worried about monthly bills and average speed. Searching for internet providers near me will bring up service providers in your area and you will then be able to compare each provider and pick the best one for your needs.
In the United States, several ISPs are offering internet services at different rates. However, what is the average speed of internet in the U.S. We will discuss internet speed in the United States, and ways to find the best service provider offering plans at affordable prices. Let us get started:
Average Speed of Internet in the United States
According to the report published by Highspeedinternet.com, the average speed of the internet in the United States is 42.86Mbps. 45% of internet users were of the view that internet speed was too low, while 16 percent of respondents have updated their services.
In a report by Whitestone NY, the fastest speed was at 138.4Mbps while in the municipality the slowest internet speed was Stowe VT with a speed of 7.3Mbps.
States in the eastern region experience the fastest speed. Look at the table below for details:
States with the Highest Internet Speed
| | |
| --- | --- |
| State | Speed of Internet |
| Maryland | 84.1Mbps |
| Delaware | 80.9Mbps |
| New Jersey | 76.3Mbps |
| Virginia | 74.5Mbps |
| Rhode Island | 74.5Mbps |
| Washington | 75.2Mbps |
States with the Lowest Internet Speed
| | |
| --- | --- |
| State | Speed of Internet |
| Alaska | 20.6Mbps |
| Montana | 30.1Mbps |
| Maine | 30.8Mbps |
| Idaho | 30.9Mbps |
| Wyoming | 33.3Mbps |
After analyzing the above data, we can see that densely populated states are experiencing the slowest speed. If you have been looking for the highest speed in your area, make sure to compare the prices and plans thoroughly before you opt for the service. Here's how to find the best internet connection in your area.
Zip Code Search
Internet service providers are found in different parts of the country. Not every ISP is providing services in every area. Make sure to check the availability in your area by typing the Zip Code. You will come across several ISPs offering different internet plans and packages. Do not rush for the credit card because you need to compare the plans first. By comparing the plans, you will come to know the best prices offered in your area. Advertised prices are usually lower and you need to find the prices after the promo period ends. The lesser the better.
Read Reviews
With so many internet users subscribed to an ISP, one of the things you need to know about customer reviews. Check their Facebook and Twitter reviews to find what customers are saying about them. Most of the ISPs will only advertise what is good and attractive for customers. However, when you subscribe to their services, it will prove to be a nightmare. Make sure to read the reviews before subscribing. Sometimes paying a little more will help you from avoiding such situations.
Bundle Plans are Huge Savers
When it comes to cable internet, most of the companies offer bundle plans that can keep your budget under control. For instance, if you look at Spectrum, you will find different packages namely Spectrum Select Double Play, Spectrum Silver Triple Play, and Spectrum Gold Triple play. All of the bundles offer high-speed internet along with cable and home phone. You can watch up to 220 channels along with HD, on-demand movies, TV series, and much more. The home phone allows you to enjoy 28+ calling features along with unlimited nationwide calling. Make sure to check the bundles offered by the service provider in your area.
 Data Caps
Internet is used relentlessly and you need to have enough data caps to keep you connected. For instance, you need to stream movies, TV shows, and other documentaries available on Netflix. Apart from that, someone in your home might be interested in playing online games. These games require huge data and in case running out of them would throttle the internet speed. Make sure to look for data caps that would fulfill your requirements. Especially if you are a smart homeowner, your devices will be consuming data. Some of the best ISPs offering unlimited data caps are Spectrum and Optimum offers unlimited data caps on their plans.
Summing Up
If you could not find the best internet service provider in your area, you might need to ask your friends, family, and neighborhood. Ask about the quality of service and speed delivered after the promo period ends. If you have gone for the no-contractual plan, you do not need to worry about paying extra for early termination. Try to find a provider that offers internet and cable plans without signing you in a contract binding. Hope now you are aware of how to find the best provider in your area.