Where Quality And Dependability Meet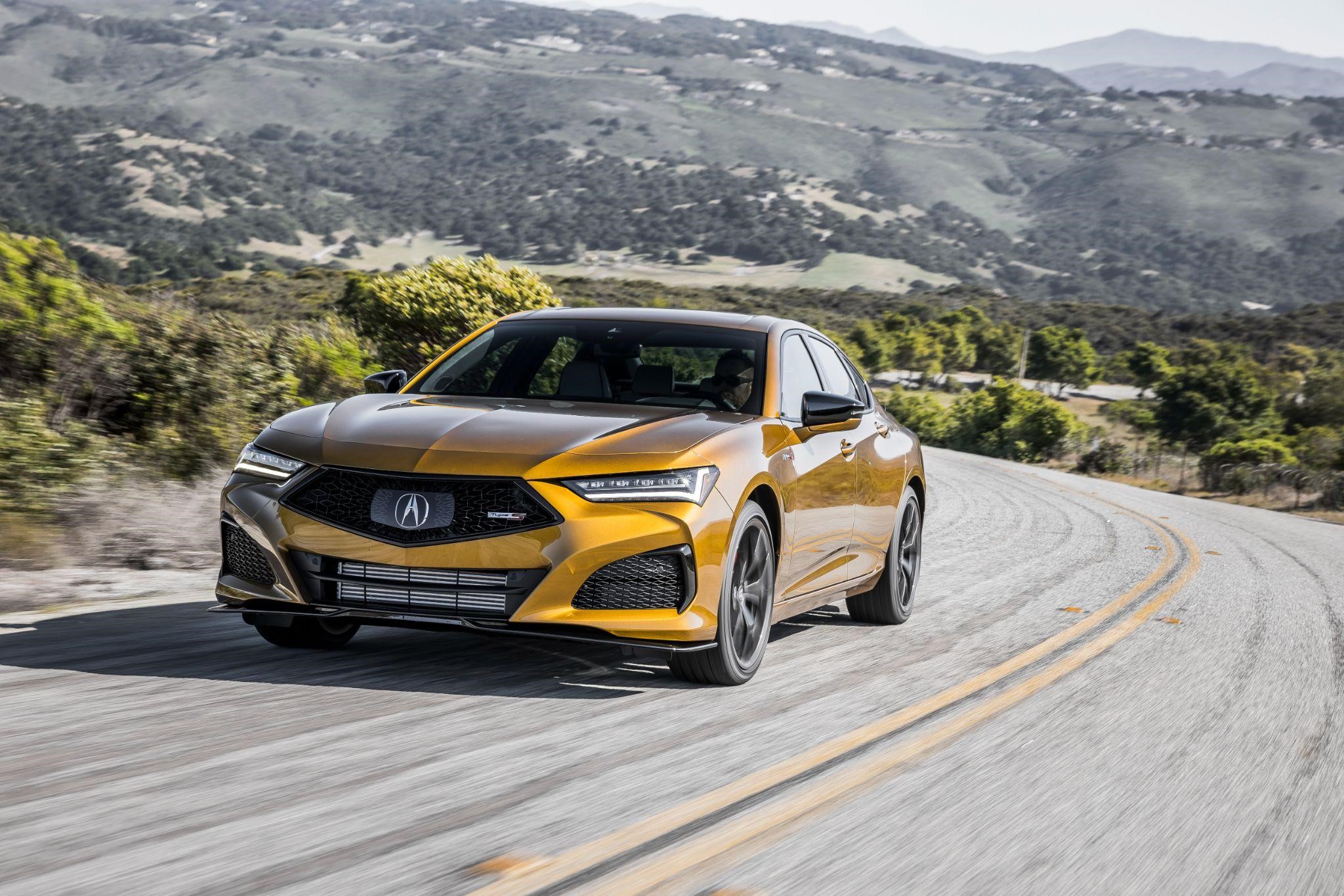 Many of the world's most beloved automotive brands are branching out to deliver higher-quality products at affordable prices. Toyota has Lexus, Nissan has Infiniti, and Honda has presented us with its Acura models. Building on the reliability of the Honda brand, Acura uses more premium materials and a more sophisticated design philosophy to improve comfort, luxury, and overall appeal. However, unlike the European automakers it competes with, Acura offers its vehicles are a lower MSRP. These are particularly popular in the USA, where brand loyalty to the German big three is not as ingrained, and more people want a taste of luxury with guaranteed dependability and less financial baggage.
Acura presents a variety of configurations, from the more sedate sedans like the ILX and RLX, to the attractive NSX sports coupe, and practical SUV and crossover models, like the Acura RDX and MDX. However, the overall selection is rather limited, and the automaker has yet to release a fully electric car. But, if you want an attractive, dependable, and high-quality vehicle, then an Acura might be right up your alley. Here is a closer look at just some of the best the brand has to offer:
TLX Sedan
Despite the waning popularity of the traditional sedan segment, the TLX is still an exceptional vehicle. First and foremost, it looks amazing, which is where a lot of rivals drop the ball. And this appeal extends to the interior, too. The cabin is well-appointed and dressed in fine materials. It's also a comfortable place to spend your time since the TLX puts more focus on comfort than performance. That said, the rear seats are not as spacious as they could be.
Of the two engine options, the turbocharged V6, with 338 horsepower and 378 lb-ft of torque, gives you more power than you could ever need. Combined with the all-wheel drivetrain, this means there is little the sedan can't handle. Unfortunately, it suffers in terms of fuel economy, which is traditionally one of the body style's strengths.
MDX SUV
When it comes to practicality and family comfort, there is no better choice than an SUV. Available as a gasoline base model or a sportier hybrid, the MDX is a mid-size offering that can seat up to seven passengers. However, the back-seat bench is not as accommodating as it could be, and the sacrifice in cargo space may not be worth it. If you do need additional seating, then the optional captain's chairs are a good idea. They are far more comfortable than the standard bench, and they make accessing the third row easier. However, this does mean lowering maximum occupancy to six.
In terms of features, the MDX isn't lacking much. You get lane keep assist, forward collision avoidance, a multi-view rear camera, and adaptive cruise control. The infotainment suite is comprehensive, but the interface could be a bit more user-friendly. Overall, it is a great family hauler, though it makes a few compromises in terms of interior luxury in order to remain affordable.
NSX Coupe
While Acura tries to keep most of its lineup at a respectable price that even the average Joe can hope to afford, the same cannot be said for its flagship sports car. The current-generation NSX is a different beast than the one that came before, but it has a lot going for it. The spec sheet starts out strong with a twin-turbocharged V6 hybrid power train that puts out 573 hp and 476 lb-ft.
This power is directed to the all-wheel drivetrain by a smooth-shifting nine-speed automatic transmission. And the masterfully crafted machine makes excellent use of every pony. Handling is excellent, and there is almost no body roll when it tackles corners. Ride quality is also superb, something not a lot of performance cars can boast. This makes the Acura a very liveable daily driver, even if there almost no trunk of which to speak and the interior could be a bit more stylish at this price point.