6 Steps To Filing A Workers' Compensation Claim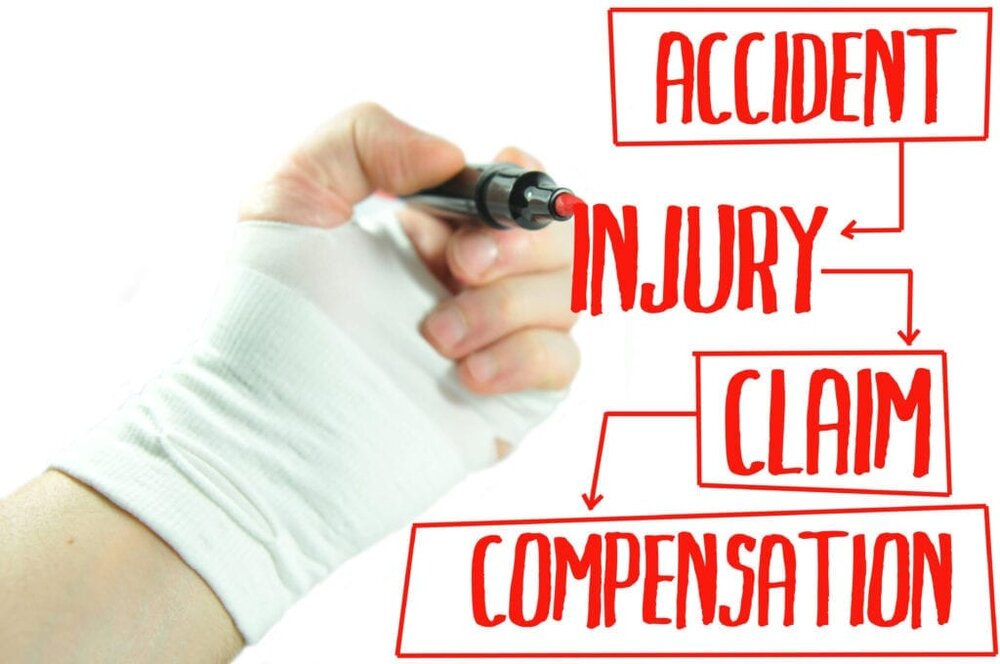 If you've been injured on the job, you may be wondering if you're eligible for workers' compensation benefits. Workers' compensation is a system of insurance that provides benefits to employees who are injured or become ill as a result of their job. In most cases, workers' comp covers medical bills, income replacement, and job retraining. Filing a workers' compensation claim is the best way to get back on your feet and get back to work, however, it can be difficult if you don't know what to expect. Here are six steps to help you navigate filing a workers' comp claim:
1. Report Injury To Your Employer
The first step to filing a workers' comp claim is to report your injury to your employer. Your employer will need some information about the accident in order to file an insurance claim, so it's important that you be honest and get everything documented immediately. Providing false information can get you into trouble, not only with the law but also with your employer's insurance company. To ensure this is done properly, you can also call your lawyer to report the injury. As suggested by Schweickert Ganassin Krzak Rundio, LLP, workplaces are usually legally required to provide workers' compensation benefits for their employees, but all too often, they make these benefits unreasonably difficult to obtain. That is where your lawyer can help. If you are denied your workers' compensation benefits, he/she will fight for you so that you may receive maximum financial compensation to help with any financial difficulties that have arisen as a result of the accident.
2. Undergo A Medical Exam
After reporting the injury to your employer, they'll most likely send you for an examination with a medical professional who is experienced in dealing with workplace injuries. This may be conducted by either the employer's insurance company or a third-party doctor. If the injury is serious, you will most likely be sent to a hospital for a more thorough examination. It's important to protect your rights during the examination by making sure you provide all of your relevant medical information. Your doctor is required to make a full report of the injury and work with your employer's insurance company in order to determine how much compensation you will be entitled to receive.
3. Employer Has To Report The Injury
Once you've gone for your medical examination and received the results, your employer will need to file a report with their insurance company. This process can take up to two weeks, but once it's submitted, the insurance company will begin processing your claim. In some cases, the insurer may conduct an investigation before approving or denying it.
Every policy is different, but usually, the employer will have to supply the following information
Employee information
Employee job information
Employer information
Injury information
Medical care information
Work information
Once this is filed, the insurer will determine if you're eligible to receive benefits.
4. Claim Is Accepted Or Denied
It's now up to the carrier to make a choice. From the first day on, the carrier closely analyzes the incidents and injuries. He/she has to examine the medical documentation, as well as the claimant's job description and duties. Also, they will talk to any witness, as well as anyone who might have information on the accident or injury. They will determine if they need any additional information, and then they will either approve or deny the claim. If it's determined that you're eligible for workers' compensation, then you will begin receiving benefits. But if your claim is denied, there are several steps you can take to appeal the decision:
You request a conference with the insurance company by calling and requesting one You hire a workers' compensation attorney who will fight for your rights and appeal the claim
5. Continue Receiving Medical Treatment
Once your claim has been approved, you should continue receiving all the medical treatment that's needed to recover from the injury. At this point, you can expect your doctor to work directly with your employer's insurance company. If you're determined to be eligible for benefits, then the insurer will provide a monetary amount in compensation per week or month according to the nature and circumstances of your injury.
During this time, the injured employee, employer, and carrier work together to develop a personalized return-to-work (RTW) plan. The plan usually specifies where the injured employee will work, how much their wages will be, and for how long. Daily communication between the employer, employee, and claims adjuster ensures that everything runs smoothly so that the worker can return to work as soon as possible.
6. Return To Work And Close The Claim
Once your doctor says that it's alright for you to return to your job or another suitable position, then you should inform the insurance carrier. They will require a release from your doctor before you can return to work. Once this is done, they will then end your claim and your compensation. The compensation amount will be determined by your wages, amount of time missed from work, and the nature of the injury.
It's important to mention that sometimes workers can be severely injured, so much that they can no longer work. They may also be in too much pain to return to the same job they had before, or do any kind of work whatsoever. In this care, the worker will change the job or position to a more suitable one. If the injured worker is unable to return to work at all, then the claim will be closed and they will receive permanent disability payments.
The process of filing a workers' compensation claim is complicated and time-consuming. Workers can't just call their insurance company and expect to receive benefits. They must work with the carrier, employer, medical providers, and even lawyers if they want to increase their chances of winning a claim. If you or your loved one is injured on the job, then follow the steps we've outlined in this article. First of all, you will have to report the injury and the incident to your supervisor, and then file a claim. After that, your employer's insurance company will schedule a conference or talk with you about the incident. Then, they will either approve or deny your claim. Once that's done, then you can return to work once the doctor says it's alright. Hopefully, this article has been helpful to you in understanding the filing process of a workers' compensation claim.