Tips for choosing wall art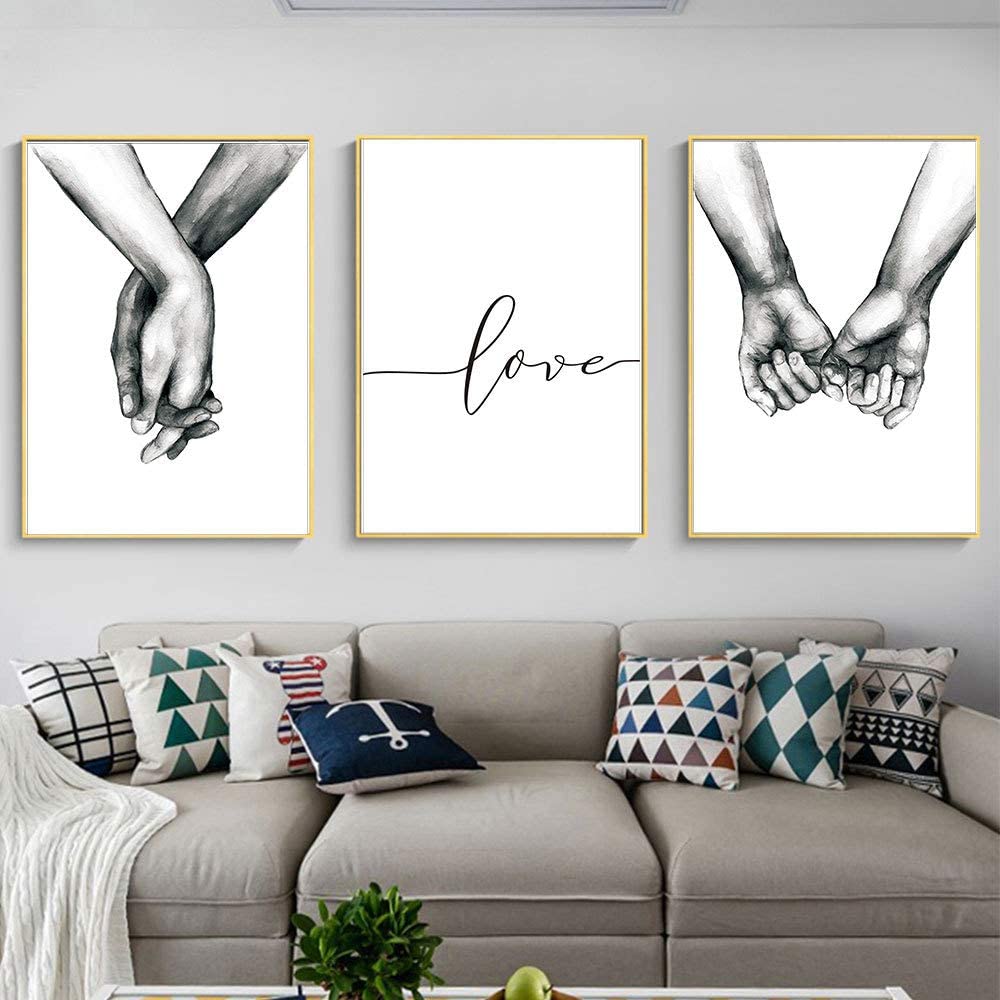 We all love to decorate our homes. Not only does a great-looking interior make you happy, but you score some points with your guests as well. And when it comes to decorating your home interior, wall arts are a popular choice for many interior designers and homeowners out there, and with good reason. They improve the quality of our homes. No matter how much fancy furniture you introduce to your home, there will always be that feeling that something is missing. And no, you aren't just imagining things. Your home's interior is never going to be complete without wall art to give life to your walls. It's easy to want wall art, but how do you know which to choose? We will be looking at a few tips for choosing wall art to help you narrow down your list.
Consider the size
Now obviously, when choosing wall art, you want it to be eye-catching because it holds an aesthetic value and not because it's taking up all the space on your wall. However, you also don't want something so small that it's barely noticeable. You should consider the size of the room you will be putting the wall art in and pick a size that works best. For example, if you have a vast living room, you don't want to get a small wall art as it would look diminished against your living room walls. The same goes for rooms with small walls like a bathroom. You shouldn't get a painting that is too big. Also, you shouldn't just consider the general size of the room, and you also need to take the heights of your walls into account. Getting the correct art or photo is essential when it comes to size. That is why I like photo prints as they can come in any size you want. Say you want richmond sunrise then you can request it for the size you want to fit the space—food for thought.
Here are some tips to keep in mind
Your wall art behind your sofa should not be longer than your upholstery.
Consider your ceiling height when choosing wall art by size
Choose medium and small-sized art pieces for kitchen and bathroom walls.
Consider the theme of your home's interior.
If you are really into designing your home, you probably already have a theme for your interior. If you have a color theme, stick to it. Consider the wall art and if it goes well with your color scheme. If you don't already have a color theme for your interior, well, you need to get one. Usually, you want to pick a wall art with a color that complements the colors of the things in the room. However, it does not always have to be like that. It's ok to break the rules a little. If you feel getting a wall art with a contrasting color works best for you, that's fine. Most importantly, you consider these factors and not just choose anything because it looks good or works with your budget.
 Know what you want to communicate
Usually, when choosing wall art, many people tend to choose based on its aesthetic value without considering what the art says. Of course, art should look good in our eyes, but that shouldn't be the only determiner. Art doesn't just have aesthetic value, and it communicates as well. So before choosing the art, consider what you want to speak to your guests. Whatever wall art you select should convey an emotion you want your guests to feel when they see it. So if you're going to create a peaceful ambiance, get one that gives off relaxed vibes. Knowing what kind of vibe you want and getting wall art that gives off just that will give more meaning and value to your home's interior. So before you get yourself wall art for your home, consider what you want your guests to feel.
Know what kind of art
It's usually a good idea to plan ahead of time and know what you want, rather than winging it and hoping to figure it out when you see it. So, before you go out and buy wall art, you need to know what kind of art you prefer. Some people enjoy abstract art and can appreciate it, and you might not be able to, and that's perfectly fine.
Do your research
Before you acquire a piece of art, it's a good idea to learn a little about it. You could speak with other art collectors, experts, consultants, and so on. Make an effort to learn more about the artwork than just how it looks. You should know why the artist created the work and what it means; understanding its substance will help you enjoy it and make a better-informed decision.
One of the essential tips for choosing wall art is choosing art with an open mind. If possible, seek the advice of an interior designer or photographer. On what to pick and what best suits your style.
Read more: Jeddah Park's Carnival Opening