Business secrets you should know before expanding your operations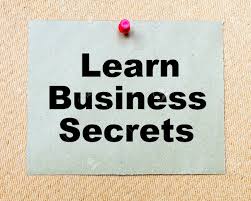 Are you planning to expand your hair salon with another branch after struggling to accommodate the increasing traffic? Or perhaps, you're planning to proceed with your agenda of tackling nationwide deliveries after successfully building a statewide clientele?
Striking while the iron is hot is an age-old strategy to leverage economies of scale and market dynamics in one's favor. But expanding operations comes with numerous challenges that demand risk-gearing and threat mitigation. Does your business have the resources to manage the needs and challenges of a successful expansion? If not, chaos will ensue, and your company runs the risk of losing its credibility and market reputation.
Keep reading to explore practical business strategy consulting secrets to help you manage expansion with sustainability-focused strategies.
Developing an Interdisciplinary Skillset
Disruptive digital solutions and sophisticated technologies drive modern-day corporate structures and ecosystems. A dynamic creative vision can define a business idea, but creativity alone isn't sufficient to design and maintain sustainable financial models. Business owners gearing up for expansion need a wide-ranging business-minded skillset to tackle diverse challenges with masterful problem-solving skills.
An interdisciplinary skill set is vital in designing a sustainable and pragmatic expansion strategy.
Expansion demands financial planning, future-proofing, data-driven insights, supply chain sustainability, logistical planning, and relation-building. Entrepreneurs who rely on their employees or external advisors to address their skill shortages struggle with transparency and fraud.
If you're gearing up to expand your business, this reliance will increase manifold, setting the stage for numerous challenges.
Aspiring entrepreneurs can click here and explore options to pursue a general MBA program from a reputable e-learning platform. Online learning platforms collaborate with prestigious and accredited higher education institutions to make degree programs accessible and affordable.
MBA curriculums involve interdisciplinary training, instilling wide-ranging skills and knowledge of managing corporate structures and expanding within global markets. Students learn sustainable supply chain management, logistical advantages, corporate legal systems, taxation regulation, and international business regulations.
How will an MBA help you actualize your vision for expanding your company?
An MBA trains professionals in developing strategic expansion roadmaps with systematic planning and financial analysis. You will learn to secure financing, connect with financial institutions, and rope in investors to grow your company. Most importantly, adding an MBA to your resume will help you build credibility while engaging with investors and lenders.
Resolving Logistical Nightmares
Are you planning to grow your e-commerce startup by expanding your target audience with nationwide deliveries? Or perhaps, you're engaging with eastern suppliers to expand your product portfolio and tap into new market segments? Either way, resolving the logistical nightmares is crucial in ensuring successful execution.
E-commerce brands and product-oriented businesses lose credibility when customers receive damaged and unsatisfactory doorstep deliveries. Logistical nightmares are bound to occur when entrepreneurs don't prioritize due diligence. If you've seen Netflix's thought-provoking documentary Fyre, you must have learned valuable lessons on logistical planning.
The documentary, depicting the unfortunate tale of the infamous Fyre Festival, underscores the significance of attention to logistical details. Logistical loopholes can undermine the most brilliant creative visions by impeding the implementation of plans. Prioritize logistical due diligence, whether you run a service-based company, an event management firm, or an e-commerce brand.
Are you outsourcing your logistical needs to a reputable service provider? Be sure to verify your logistical partner's credentials, transparency, and reliability to avoid loopholes and negative publicity.
Securing Financial Resources
When businesses expand their horizons and scale of operations, scaling back to older dimensions is not an option.
Do you have the financial resources and capital to fund your expansion? Or are you waiting for investors to inject money after gauging consumer responsiveness to your expansion plans? Planning an expansion without having sufficient funds for execution is a recipe for disaster.
Expansions come with numerous expenses, such as hiring new personnel, acquiring assets, renting locations, logistical infrastructure, etc.
Managing these expenses can prove detrimental to day-to-day operations without a business loan or an angel investor. Unless your company has staggering revenues to plow back into an expansion strategy, securing funding before expanding is wise.
Anticipating Shifting Dynamics
Are you expanding your company to deliver a service or product that will likely become redundant soon? Entrepreneurs who neglect to anticipate shifting dynamics and market trends incur unprecedented losses. For instance, the COVID-19 pandemic devastated business owners who launched restaurants and cafes in early 2020.
In contrast, landlords and property owners who leveraged market dynamics turned vacant parking lots into testing centers and open-air food courts. It all boils down to anticipating shifting market dynamics and consumer preferences and strategizing accordingly. Anticipating shifts is easier when your company is armed with data-driven insights, data analytics, and AI-driven predictability models.
Entrepreneurs must benefit from data sciences and actionable insights to drive their expansion strategies with future-focused predictions.
Final Thoughts
All business owners seek to actualize the ambition of expanding and growing their companies to build a formidable, global presence. But this ambition demands acute due diligence, wide-ranging skills, and pragmatic strategies. A million things can go wrong if you fail to perform due diligence and drive your strategy with realistic planning.