Can a Foreigner Get Citizenship in Portugal?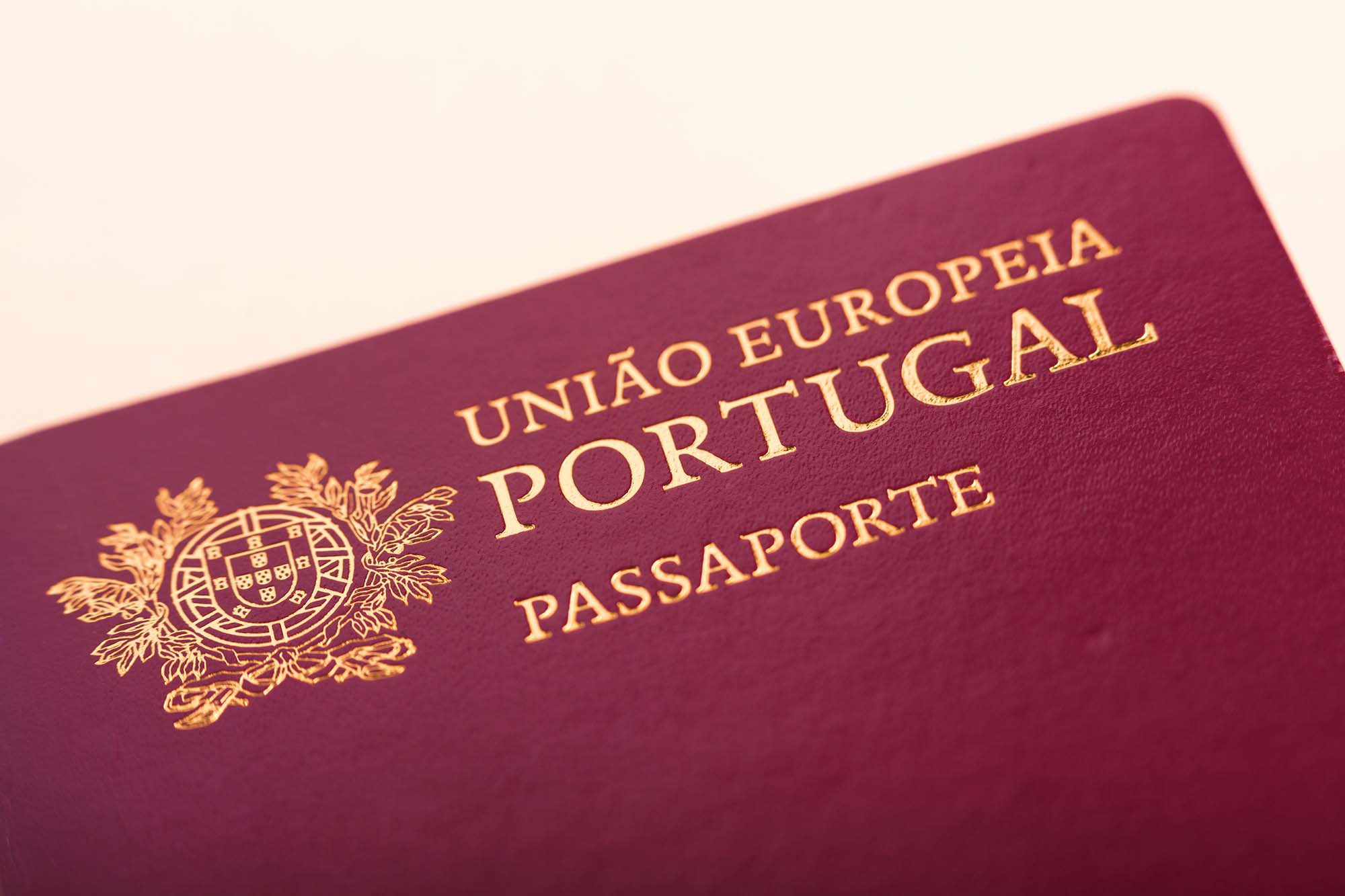 Many people find that obtaining Portuguese citizenship allows them to reestablish family traditions, reconnect with their ancestral home, open up new business prospects, or start new careers.
One of the many advantages of Portuguese citizenship is the freedom to travel and work anywhere in the European Union as long as you have a Portuguese passport.
Visa-free or visa-on-arrival travel is permitted for Portuguese nationals in 184 nations. A Portuguese passport is one of the most popularly used passports and is not subject to the usual visa requirements placed on other passports.
Anyone eligible for citizenship may take advantage of this incentive. If you're interested in learning how a foreigner can become a citizen of Portugal, keep reading.
How to become a Portuguese citizen?
1.       Proving your eligibility to obtain Portuguese citizenship
You must prove your eligibility under Portuguese nationality law as well as submit the appropriate papers depending on the basis on which you are seeking citizenship to become a citizen of Portugal.
Even though it is possible to handle the process on your own, you may want to hire a lawyer to ensure that it is done correctly as well as successfully.
2.       Requesting citizenship in Portugal
Once you are certain that you have the legal right to issue yourself a citizen of Portugal, you should obtain the appropriate form to proclaim your intent to do so, along with the basis for doing so.
You will have to give:
Birth certificate
Photo ID
Documentation showing your original nationality
Criminal history records from every country you have resided in since you were 16 years old.
Both your marriage certificate and the birth certificate of your spouse must be submitted if you are registering based on your marriage to a Portuguese citizen. Any documents that are not in Portuguese must be submitted with a certified translation.
What is investment-based citizenship?
By investing in the local economy, typically through the purchase of real estate, you can acquire a second citizenship. Simply put, you receive citizenship in return for your investment in the nation.
If everything is in order and the prerequisites are completed, citizenship by investment can grant willing individuals citizenship status without interfering with the investor's life. It is also worth mentioning that for foreigners, this is one of the best ways to get Portugal citizenship.
Moreover, the best option overall for obtaining EU citizenship is Portugal. You can apply for citizenship after keeping your investment for five years, as well as fulfilling the requirements of the Portugal Golden Visa Program.
Portugal has the top residency as well as citizenship by investment scheme in Europe, according to statistics on rights to work and travel, length of stay requirements, as well as investment returns.
Who is qualified to obtain a Portuguese passport?
There are four paths you can take if you intend to become a citizen of Portugal:
Citizenship via investment
Citizenship by naturalization
Citizenship by descent
Citizenship by exception
Holders of a Portugal Golden Visa can become citizens of Portugal by investment and acquire a passport in five years.
Anyone who does not already have citizenship in the EU, EEA, as well as Switzerland, may apply for a Portugal Golden Visa.
The applicants must be at least 18 years old and have no prior convictions, either domestically or abroad.
They must also invest in one of the offered investment opportunities to support the Portuguese economy. The applicant is also allowed to submit information about his or her family.
Permanent residency and Portuguese citizenship
The Portuguese Golden Visa offers several interesting opportunities, one of which is the chance to apply for citizenship or permanent residency after five years without having to spend all of your time in Portugal.
To extend the Portuguese Golden Visa throughout this time, the applicant and their family just need to travel for two weeks every two years.
Travel is permitted within the EU Schengen zone with the Portuguese resident card issued through the golden visa program.
The opportunity to live, work, as well as study anywhere within the European Union is granted by having Portuguese citizenship as well as a second passport.
Benefits of Portugal Citizenship
1.       The freedom to travel, reside, work, as well as study in any part of the EU
Without a Schengen Visa, you are free to travel across the Schengen region. You are permitted to live, work, as well as further your education in any of the other 27 EU countries since Portugal is a member of the EU.
2.       Free access to high-quality education
Take advantage of free education at some of the top universities in the world as well as government-sponsored healthcare systems that cover all of Europe.
3.       A high standard of living
Portugal is an excellent place to live. Just a few good examples are the wonderful Mediterranean cuisine, the climate, as well as the safe surroundings.
4.       Employment possibilities
Enjoy full-time as well as part-time jobs without the need for a separate work visa.
5.       Low cost of living
In comparison to its European neighbors, Portugal is a reasonably priced nation.
6.       Lifetime citizenship in Portugal
One of the greatest perks is that you'll always have your Portuguese passport.
Requirements for a Portuguese passport
Depending on the route you select to acquire Portuguese citizenship, there are different requirements. To become a resident of Portugal, a foreign resident must have lived there for five years.
For foreign nationals who are currently married to a Portuguese citizen for three years or have been in a lawful relationship with them for three years, this is lowered to 3 years.
Additionally, the following requirements must also be met to get citizenship in Portugal:
Portuguese language skills, at least at the A2 level.
A good health history.
Criminal history verified by SEF, which also acts as evidence of 5 years' residency in the country.
Proof of Portugal residency.
You must also pass a thorough criminal background check as well as a Portuguese language test to obtain a Portuguese passport. The CIPLE exam was created by the Portuguese government in 2006 to evaluate candidates' proficiency with the standard Portuguese language.
It's not too difficult if you're already proficient with European languages, but native English speakers can find it challenging. You should also keep in mind that after three years of marriage, you could be able to get a passport if your partner is Portuguese. For this option, residency is not necessary.
Conclusion
Now that you know foreigners can easily apply for citizenship in Portugal if you are interested, you should go for it right away.
Portugal has a lot of opportunities as well as benefits to offer to those who become residents of the country and you can be one of them if you apply now with the right path and with all the documents required.