Things You Can Do to Make Your Living Room Look More Modern and Aesthetic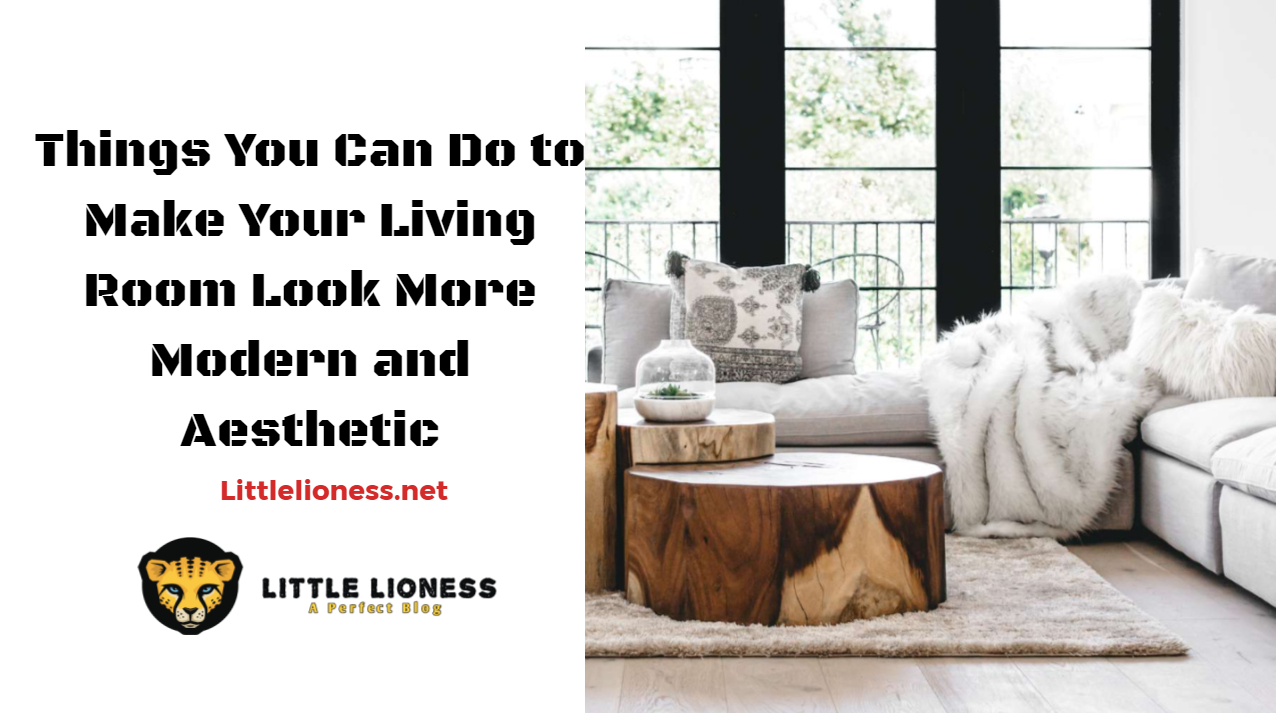 If you want to make your living room look more modern and aesthetic, there are a few things you can do to help you achieve your goals. These tips include getting a multi-purpose furniture set, using off-white walls, and using pops of color.
Off-White Walls
Off-white walls can add depth and sophistication to any space. They are also a wonderful backdrop for your home's decor. The color is warm and elegant, making it an ideal choice for both formal and informal living rooms. It is a great choice for ceilings and moldings, too.
Off-white is one of the most popular colours for painting cabinets. It is also one of the best choices for creating a gallery wall. Its high light reflection value makes it a versatile choice.
Off-white walls can help make smaller rooms appear larger. For example, it is a great choice for a small room with plenty of natural light.
Multi-Purpose Furniture
If you're in the market for new furniture, it's a good idea to consider multi-purpose items. Aside from saving you time and money, they'll also help you make the most of your living room. Whether you're decorating your first apartment or trying to revamp your current abode, consider multi-purpose items the next time you're in the market for new furnishings.
Having said that, multi-purpose furniture isn't for everyone, unless you're willing to compromise on style. In addition to the usual suspects, there are plenty of alternatives to consider, including wall beds, compact seating, and transforming tables. From there, you'll need to decide how you want to configure your living space. For instance, do you want to go for a small or large room?
Offset Bookshelves With Artwork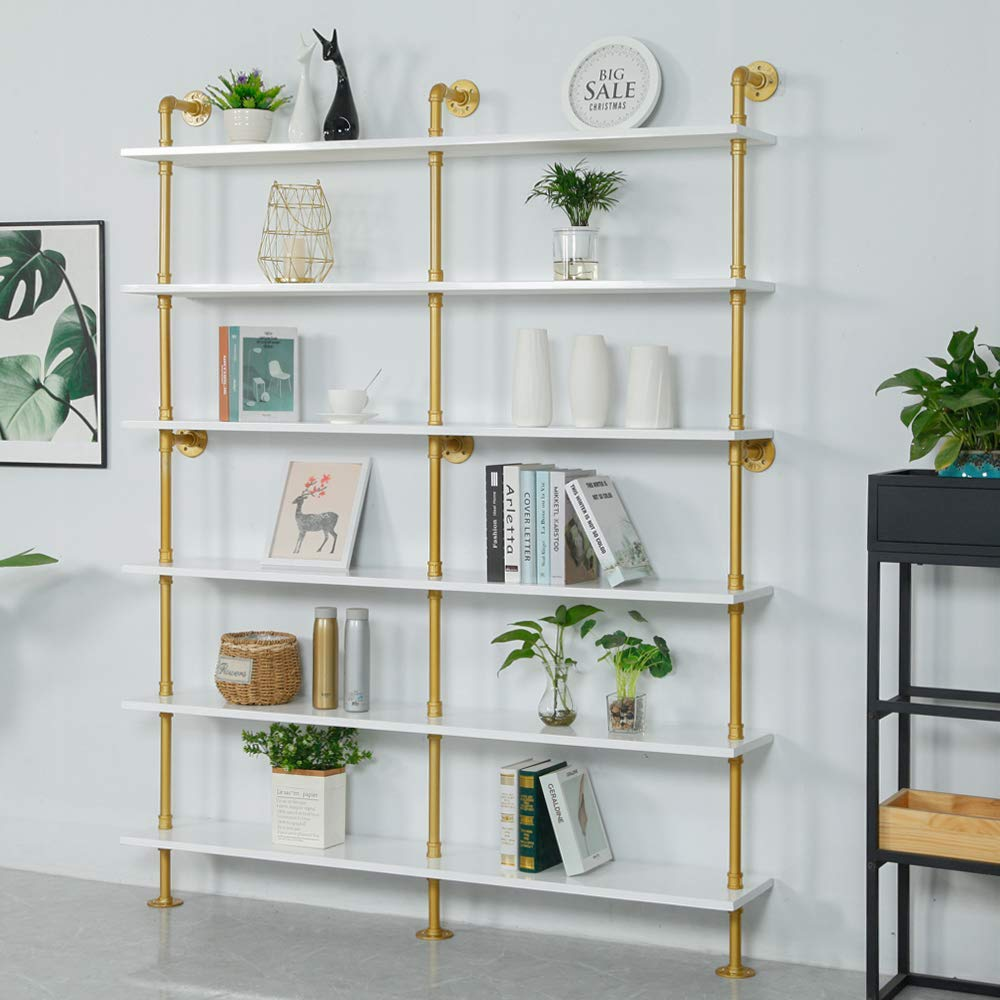 When it comes to designing your living room, one of the first things to consider is where to place your furniture. For instance, you might want to place your sofa against the fireplace, or vice versa. You can then place your coffee table in between the two. It's also a good idea to think about how your furniture will sit against a wall, as well as how much space you have to work with.
A good rule of thumb is that you should never have more furniture in a room than you can comfortably fit into it. However, you can maximize your space by adding a few strategically placed nesting tables and a few high-rise shelving units. You can even use ladders to create an eye-catching effect.
Rugs
When it comes to decorating your living room, a rug can be a great way to add color and personality to your space. It can also help to separate areas within your home, such as dining, sitting, and foyers. It can also provide a unique, eye-catching focal point that will anchor any decor.
Rugs come in a wide variety of shapes, sizes, and textures. This gives you the flexibility to choose a rug that fits in with the rest of your decor and works well in your home. You can choose something that will work for a small room, or for a large one. For the best results, go with a neutral color scheme. Light-colored rugs open up small spaces and make the space appear bigger. You can also add pink rugs for the living room.
Pops Of Color
One of the best ways to make your living room pop is to add a bit of color. Although it can be hard to find the right color scheme for your home, using a few splashes of color can go a long way to creating a unified aesthetic. For instance, a bright couch or statement chair can be a fun way to liven up a monochromatic interior, while a colorful carpet can give a room a fresh new look.
The right shade of blue can help bring a cool toned living room to life, while a colorful rug will add an extra layer of personality. If you aren't in the market for a new piece of furniture, you can still add some color to your home with a few throw pillows and wall art.
Southwestern-Inspired Touches
Southwestern decor combines bold and colorful tiles, leather, and textiles to create a modern and aesthetic look. Whether you are decorating a bedroom, living room, or office, adding these Southwestern-inspired touches can make your room feel more unique and aesthetically pleasing.
Southwestern interiors draw inspiration from nature and Spanish and adobe architectural styles. The style features large seating, upholstered in leather, and hand-woven rugs. You can bring this look to any room with just a few pieces of Southwestern-inspired accessories.
For a bold look, choose bright colors for accent furniture. A reddish-orange color like terra cotta is a great match for Southwestern decor. You can also use vibrant ruby and garnet hues for overstuffed chairs or woven rugs.
Pillowcases Suitable For Living Rooms
If you're looking to spice up your living room or bedroom, then throwing on some throw pillows is the way to go. They're inexpensive, decorative, and can make any piece of furniture look cozier. A good set of throw pillows can also help support your lower back.
The best throw pillows are usually made from materials such as polyester and silk. These fabrics are durable and will hold up to frequent washings. The materials are also breathable, so you're less likely to feel sweaty or uncomfortable while you're in bed. You also need to look for comfortable pillowcases for your hair so that they do not create friction.
The most important part of buying a set of throw pillows is choosing the right material. Using fabrics with the right weight will help ensure that they don't fall off your leather sofa. It may sound obvious, but one should never buy a pillow whose material is too lightweight.
In the same manner, you should be aware that a well-made pillow will not only make your sleep experience more comfortable but will also save you the trouble of washing it on a regular basis.
Conclusion
Restyling your living room doesn't have to be expensive or time-consuming. With a few strategic changes, you can achieve the modern and aesthetic look that you're going for. And remember, sometimes less is more. So don't feel like you need to overcrowd your space with too many furniture or décor pieces. Start with these four tips and then go from there – we're sure you'll love the results!