A Quick Guide: How to Maintain Your Roof in 2023 with a Few Simple Steps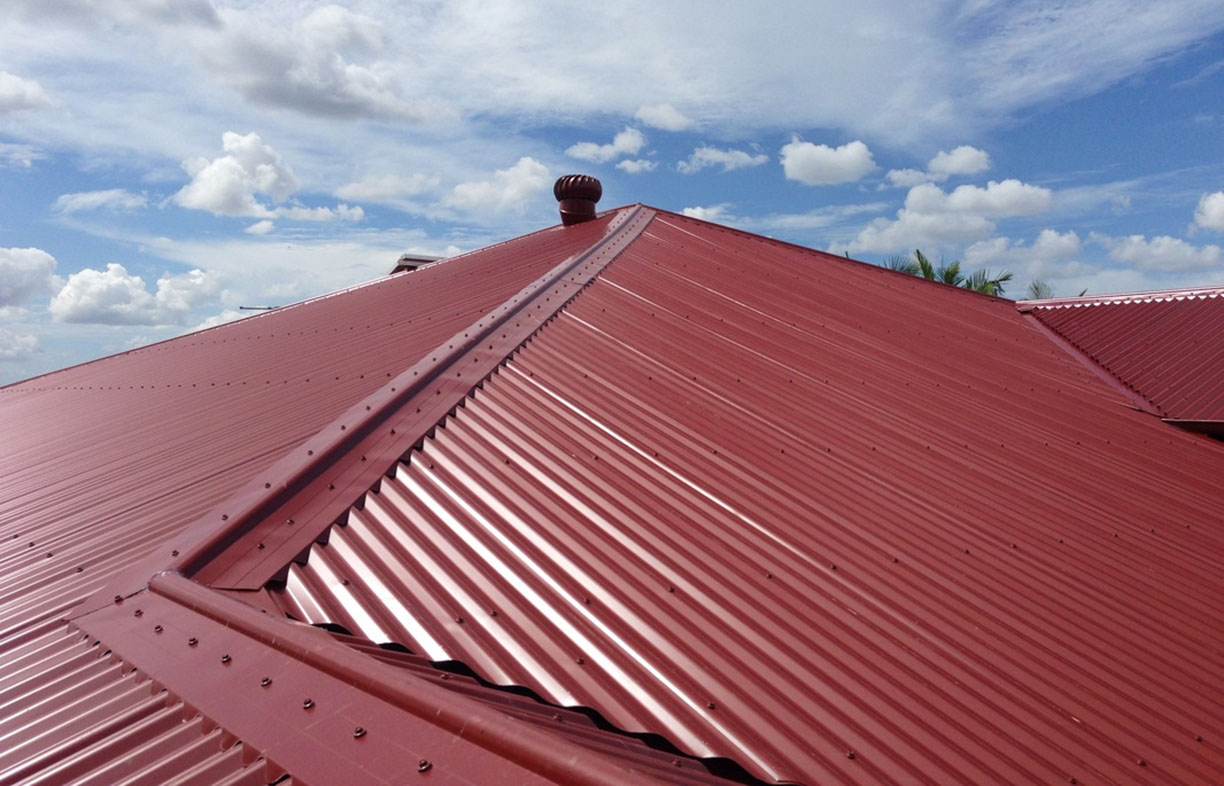 It is all over you every day. However, your roof is something that you think about only rarely.
Your roof serves as a barrier between you and the elements, shielding you from wind, rain, snow, hail, and heat. Every day, your roof is exposed to environmental risks and other factors that all contribute to the damage and wear and tear it goes through.
The major cause of roof problems is a roof that has not been properly maintained. It must be examined, maintained, and repaired regularly since it is one of the most important components of your house. If adequate maintenance is not conducted, the lifespan of your home's most vulnerable component, the roof, may be severely decreased.
Here are some key guidelines for keeping your roof in good condition for as long as possible.
Maintain Your Gutters' Cleanliness
Every season brings its own set of detritus, some of which may end up in your gutters. When it comes to residential roof maintenance, one of the most important things to remember is to check the gutters regularly and clean away any debris there. Water may do significant harm to your home if it cannot simply flow down your gutters and away from them.
You won't have to worry about the roof decking decaying due to gutter backups if you follow this simple piece of roof maintenance advice. You may need to get on a ladder or hire a professional gutter cleaning service from time to time to clear out your gutters.
Don't Ignore Tree Pruning and Landscaping
While tree branches near your house might create a beautiful scene, they can also cause some unsightly difficulties. Storm-damaged limbs and branches may cause instant damage to your roof and allow easy access for squirrels and other vermin to infiltrate your house. Clearing away any dangerous branches is one of the greatest roof maintenance ideas.
When tree limbs and other vegetation begin to grow too near your house or roof, trim them back a few feet to ensure they don't create problems during a sudden attack of poor weather. You should also make sure that bushes and other ground landscaping give your gutters adequate room to effectively drain water away from your property to avoid foundation damage.
Check the Attic and Ceiling Regularly
Checking the attic and the ceiling of your home is one of the simplest methods to locate a leak in the roof. If there is any evidence of moisture collection or water penetration and damage, it should be obvious that the condition of your roof is declining and that it needs to be addressed as soon as possible.
"You need to make sure that your attic has adequate insulation to prevent ice dams and moisture, both of which may cause major damage to your roof," advises sjroof.com, a professional roofing contractor in Northern VA. A well-insulated house can help prevent heat loss, lowering your monthly energy expenditures."
Understand Sun Exposure's Effect on Your Roof
The sun's rays might cause irreversible harm to the condition of your roof over time. In very sunny places, UV rays shine ruthlessly down on roofing materials, burning them up and causing the protective oils in such materials to evaporate. However, if there is little sunshine, the possibility of moss, algae, and lichen growth increases dramatically. If you understand how the quantity of sunlight, or lack thereof, affects the quality of your roof, you will be able to collaborate with a roofing specialist to develop solutions to mitigate the effects of these components.
Repair Any Damage Immediately
Ignoring minor issues with your roof is a common mistake to avoid because they can quickly grow and cause significant damage. To be safe, always call the professional experts for your roofing requirements as soon as you identify a problem with your roof.
Apply Sealants and Coatings
When you apply roof coatings and sealants, you create a layer of protection that protects the roofing materials underneath it from harmful weather variables like rain, heat, and UV radiation. Keep in mind that coatings and sealants are not appropriate for all types of roofs since they are designed primarily for metal and slate roofing.
Remove Any Ice
Ice dams on your roof are harmful because they prevent melted snow from draining into the gutters and should be avoided at all costs. Ignoring these dams usually results in loose shingles, broken gutters, decaying decks, and water buildup that may leak into your home.
Fortunately, there are several methods for removing ice dams, including the use of de-icers, hot wires, and snow raking. You may reduce these buildups even further by upgrading your attic insulation and ventilation.