Collaborative Post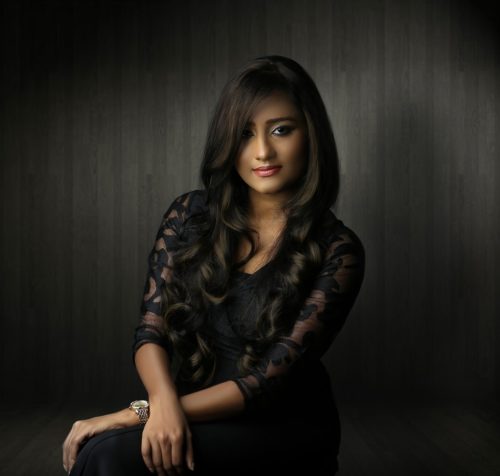 We all want to look out best, and that can be quite challenging for those of us who are on a budget, but it really doesn't have to be. It is perfectly possible to look very much put together, and even more expensive than the cost of our clothing and accessories might be, by doing a few simple things.
Sound good? Here are some little ways to look more expensive:
Invest in a Quality Handbag
Even if you have to save up for it, buying a quality handbag ( it doesn't have to be a mega-expensive one) is a good investment because it will immediately elevate any outfit you pair it with by association.
What represents a quality handbag? One which is made from quality materials and has a highly-precise level of detail – there are plenty of handbags that fit the bill without breaking the bank. Just make sure that you choose a bag in a neutral shade so that you can use it with any outfit, and take good care of it, and you will always look a bit more expensive when you carry it.
Have Your Outfits Tailored
Most of us can't afford to buy bespoke designer outfits, but we can probably stretch to paying a few bucks to have our clothing tailored by a company like House of Astor, so that it fits us perfectly. Doing this will immediately make you look more expensive because your clothes will fit better and this will also enhance your figure too.
Have Clothes Professionally Laundered
This is more important when you're dealing with dry clean only clothing, but having your clothing regularly laundered is a good way to ensure that they're as clean, crease free and well-cared for as possible, and this will make them appear more expensive and ensure that you look very well presented, even if you only paid a modest sum for them. So, find your nearest Master Dry Cleaners locations, and take your clothes there. Sure, it might cost a little more than home laundering, but you'll soon see that it really is worth it.
Find Your Signature Scent
It isn't always the clothing, the hairstyle or even the designer bag that makes you appear more expensive; sometimes it's the fragrance you choose to wear. Finding your signature scent – one that enhances the way you naturally smell – and using it sparingly on your pulse points will give the impression that you're a sophisticated, well-groomed woman and this impression will extend to your appearance as a whole.
Choose Accessories Wisely
As you will probably know, accessories can elevate any outfit, but they can also bring them down. It's perfectly possible to make even cheap costume jewellery look more expensive, but only if you make the right choices. First of all, you should avoid any very fake looking plastic gemstones, choosing clear, crystal styles instead. Secondly, when it comes to metals, the darker, the better – cheap, shiny jewellery can look tacky. Other than that, you can basically do what you want jewellery-wise.
Pay More for Your Coat
Depending on the weather, you might not wear a coat very often, but if you live in a place where wearing a coat is a necessity a lot of the time, it's worth spending more on one or two quality ones because, a good coat, when it's buttoned up can hide a multitude of sins and make a pretty standard outfit appear to be way more expensive.
Keep Your Shoes Clean
It doesn't matter whether your shoes cost you $50 or $500 if you keep them clean and you regularly polish then to get rid of any scuffs and scrapes, they will look more expensive and they will add to the whole aura of your outfit instead of detracting from it in a big way.
The Devil is in the Detail
Sometimes, it's the little things that make outfits look cheap and worn out, such as loose threads, missing buttons, stains and bobbles, rather than the fact that the clothes were inexpensive in the first place. So. if you want to look more expensive, it's a pretty good idea to learn some basic sewing and clothing care skills and to get diligent about removing any small imperfections as soon as you notice they're there.
Steam It
Steaming your clothing instead of ironing them will not only ensure that they are even more crease free, but it will take up less of your time, and it will damage your clothing far less so that they look better for longer too.
Bold or Black
Instead of going for earthy shades of brown, beige, green etc., if you want your wardrobe to look expensive, vibrant and luxurious, you should invest in jewel colours first and foremost, with a few pastels thrown into the mix for good measure. If, however, you are in any doubt as to what works, go for black because it's much easier to make black look expensive than it is most other colours.
Keep Prints to a Minimum
In terms of prints, stick to the classics, like leopard print and polka dots because other patterns go out of fashion pretty quickly and they can make your outfit look a lot cheaper when that happens.
Get a Good Haircut
A good haircut will instantly make you look more expensive. Find a style that suits your face and matches the kind of fashion you're into and go to a reputable local salon to have it cut. Keep on top of maintenance and always have a stylist dye your hair – box dyes almost always look cheap – and you will be amazed by the results.
Bag and Shoes Should Match
Matching your bag and shoes is a great way to add a subtle touch of class that need not cost you very much at all if you are smart about what you buy.
If you do as many of these things as you can, and you hold yourself with grace, you will look more expensive, fashionable and sophisticated than you ever have before, and it won't even have cost you very much in the great scheme of things – what's not to love?