So, I happened to be on a few weeks leave and a friend asked if we would come up to Broken Hill to collect him and his bike. Sure, why not!
ROAD TRIP!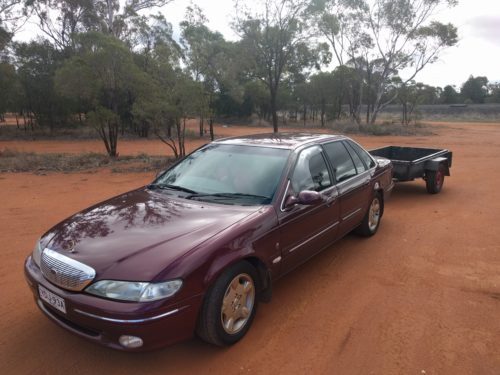 Took us awhile to get going in the morning, whatever, no rush. The usual "boring" drive that is the new hunter Expressway. I'm not dissing it, it's great that it's such a boring road, but it makes it difficult to a) stay awake and b) stick to the speed limit! Good roads like that deserve higher speed limits! If only Australian drivers could handle such things….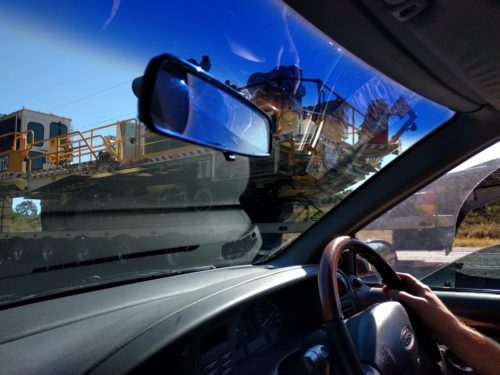 Once we hit the Golden Highway, there was a fair bit of giving way to Oversized vehicles – either mining vehicles themselves or trucks carrying huge pieces of mining equipment. One time the police even cleared three lanes for one truck! No photos of the glory that is open cut mining in the Hunter, I couldn't bring myself to look at the vast holes long enough to snap a picture.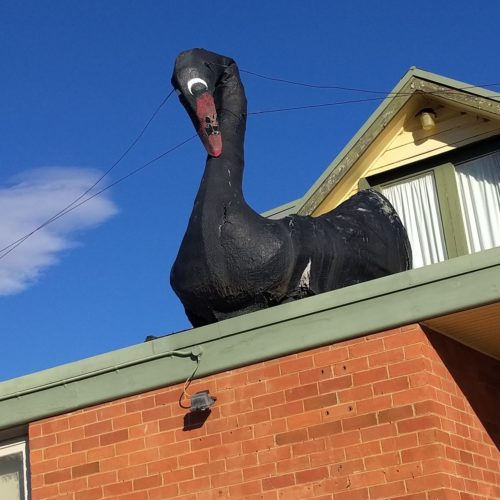 Swan Hotel, Dundedoo.
We took regular stops and driver swaps on the way. I eventually got brave enough to cruise at highway speed on the undivided roads! *clunk* goes the trailer. I also didn't hit any roos, though there was one dumb sheep that walked in front of me deliberately I swear, and a couple of roos on the way home that seemed to have death wishes.
I didn't know there was soooo many goats out there!!! So many cute baby goats following their parents around. So cute. I wanted to steal one! The goats were way smarter than the sheep, always running away from the cars rather than towards. There was also a few cows that just stood there and watched us go by, knowing they could cause us all manner of grief if they could be bothered to walk onto the road.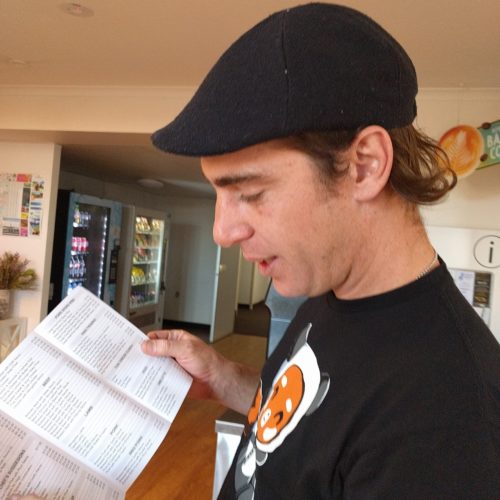 We stopped for the night at Dubbo as the the sun was going down. Booked us a room at the Ibis Budget Dubbo. I booked through Booking.com while parked on the side of the road, and got us a room for $79, including Continental buffet breakfast! They normally charge $9/head for that.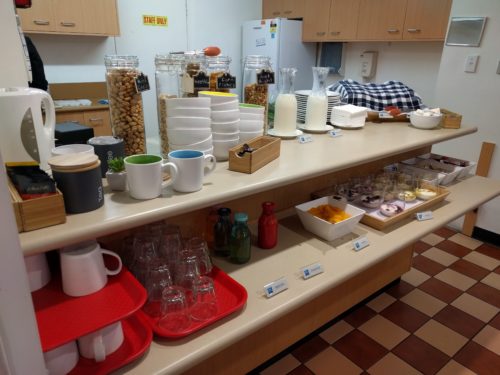 So the breakfast spread included the usual cereal, toast and spreads, along with youghurts with fruit, juices, tea and coffee. The room was "okay" . I found the bed quite comfortable, but Bruce found the foam mattress topper overheated him. The curtain main have come down while we were trying to adjust it, but ok well. We also had wifi in our room even though it's meant to be only accessible from the common areas, because we were on the ground floor near the pool. I also got all classy and drank the wine I'd brought from home in the plastic cups provided in the room. ;) Oh they had good biscuits, as did the other two place we stayed. You know those prepaced two bikkies you get in your tea and coffee making facilities? Couldn't fault any of them!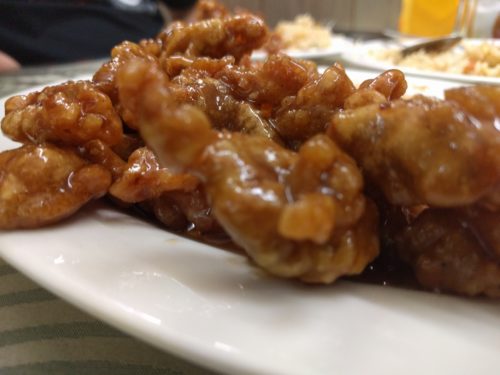 We wandered down to the Golden Dragon Chinese Restaurant (36 Victoria St, Dubbo NSW 2830; ph (02) 6882 6663) as it was the Chinese restaurant open on a Tuesday night (our first and third choices were both closed Tuesday nights). We had fried rice, garlic chicken, and the above sticky, shiny fried pork. I swear it was like eating Lolly Gobble Bliss Bombs with the stickyness in the teeth. Apparently there was meat in there! But we got through it, our wine, and promptly fell asleep back at the ibis after watching Blades of Glory, that I happened to have seen at work, well parts of it, a few days earlier!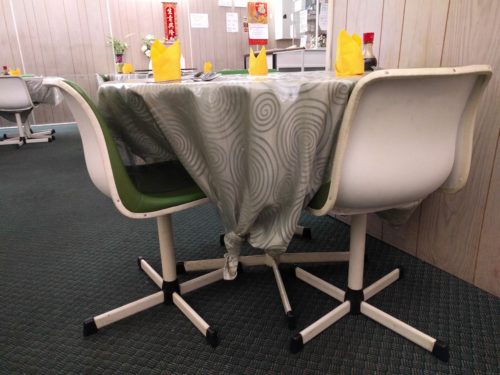 Classic country town Chinese restaurant stylings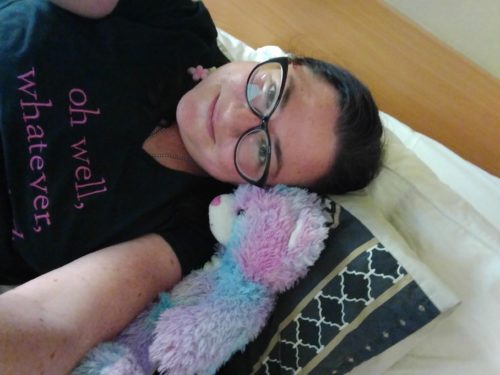 Ready for bed!
After breakky and trying not to yell at the morning television that was screening in the cafe, we found some decent takeaway coffee at Grapevine near the courthouse and then were back the road by eight, aiming to reach Broken Hill before the roos got suicidal again.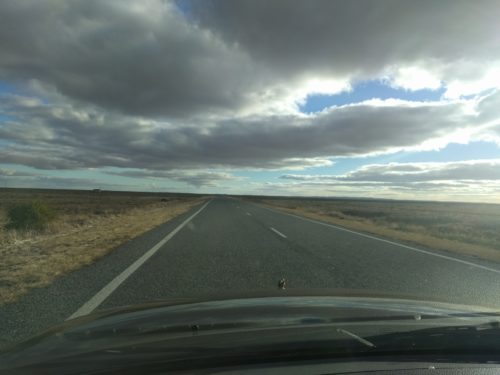 There was a lot of…. not much. Wide, flat, open. And driving. Much driving.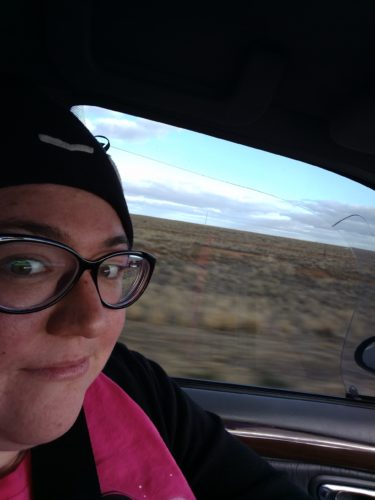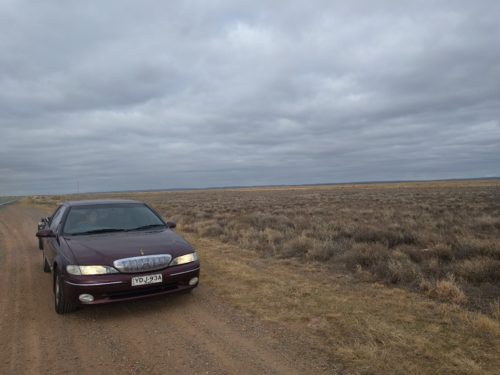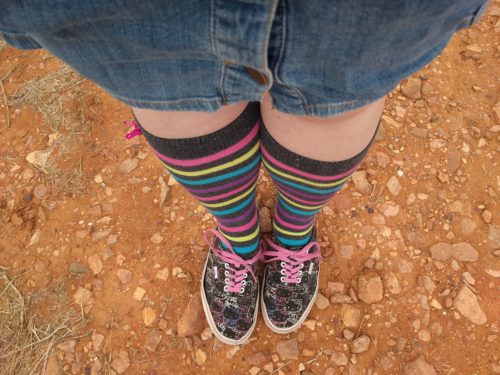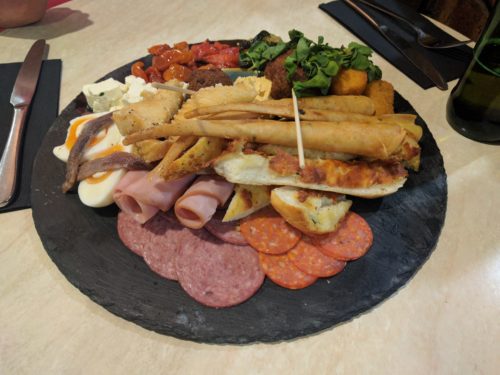 Dinner was found at Alfrescos Cafe (397 Argent St, Broken Hill, New South Wales 2880, Australia +61 8 8087 5599)…. so, while wrapping out heads around the half hour time difference, we nommed down this HUGE platter. So very very full! Which meant that the pizza we ordered, though a little over-cooked, was saved for breakfast and snacking on the next morning's drive.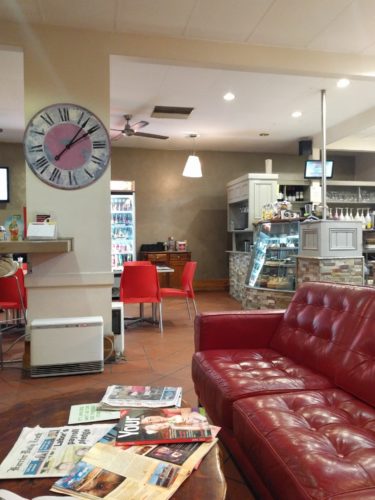 Full tummies and a few glasses of wine made the bed at the Hilltop Motel (271 Kaolin St, Broken Hill NSW 2880 ph (08) 8088 2999) inviting enough, watching the ABC on whatever timezone we were in and it's usual Wednesday night satire until I couldn't fight sleep any more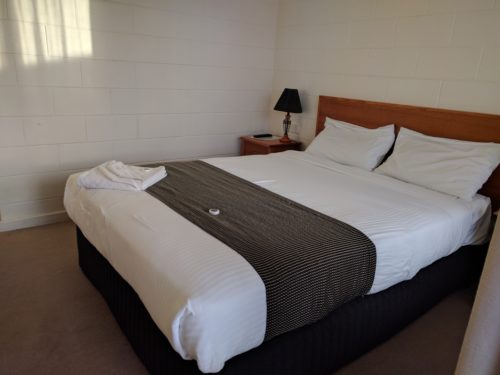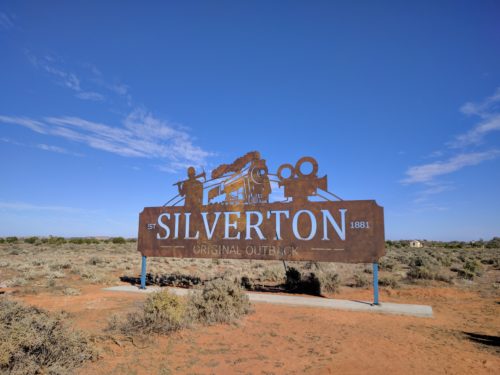 Silverton and the Mundi Mundi Lookout were about as touristy as we got.
Vast spaces of nothing, views to the border and relics from the days of the silver mine (hey creative name for a town right?) and Mad Max.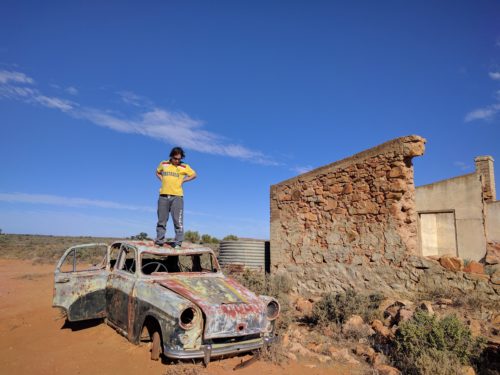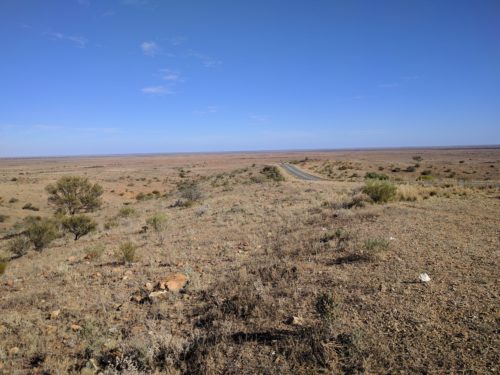 Just so damn open.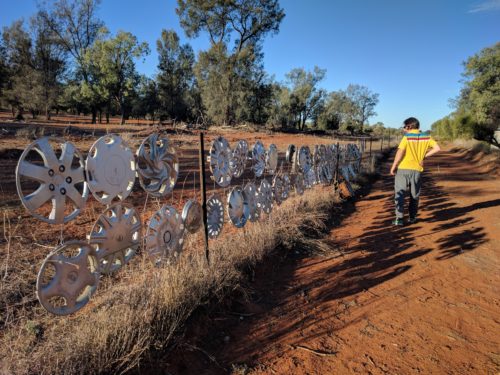 Our aim for the drive on the Thursday was Cobar, so I booked a couple of rooms at the Cobar Central Motor Inn (18 Murray Street Cobar NSW 2835 Phone: 02 6830 2000). There was this weird system where you checked in at the motel across the road.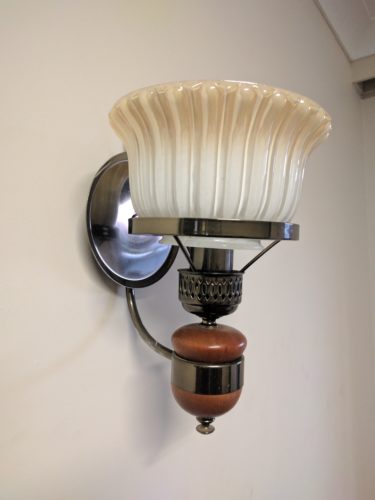 The rooms had this funky lamp, and pre-marked bedspreads and walls. Classy :)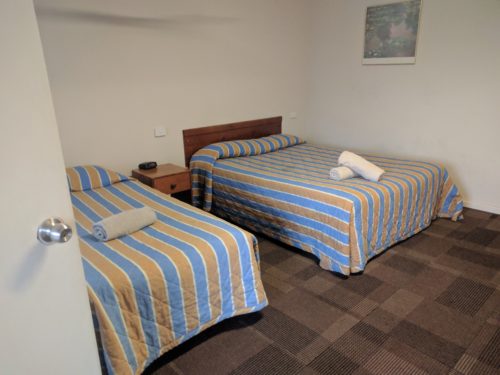 The shower was hot and the bed comfy and I slept like a log after the boys brought me back Subway.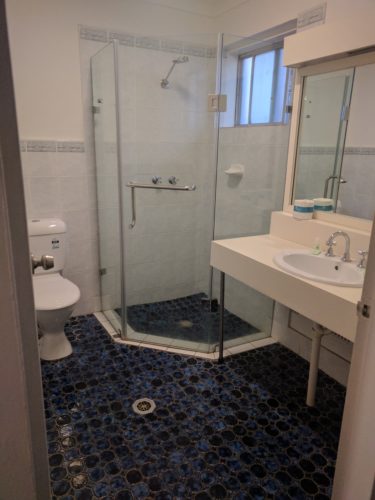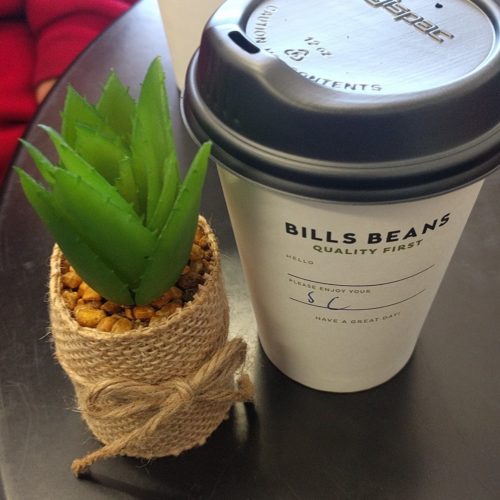 Daily Grind Cafe in Nyngan (97 Pangee St, Nyngan NSW 2825) was our breakfast/coffee stop for the morning on Friday, toasties all round and some nice coffees to sip while seeing the other side of the railway station and the helicopter.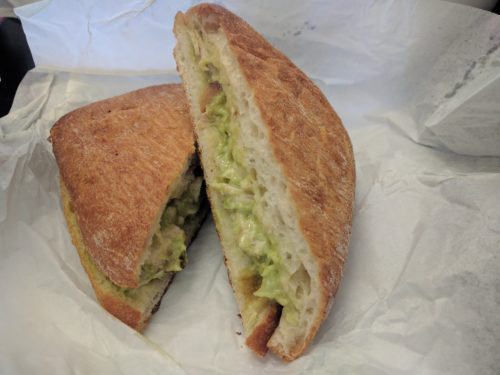 Of course there was just the fun to be had of being in the Bogan Shire. Yeah, not much excitement :p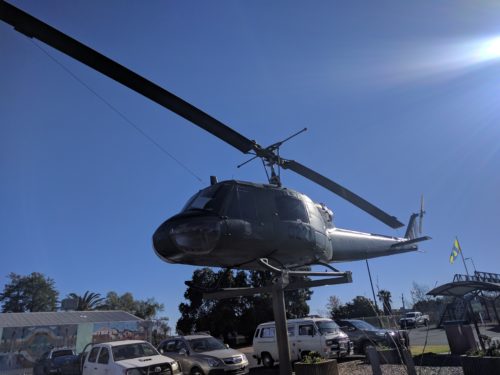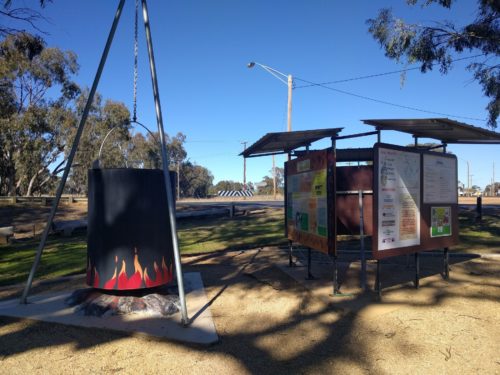 I have to say the only other pauses of note that day were the big billy!! And getting back to Tronno and getting back home for my birthday the next day!