The CBD Entourage Effect: How It Can Change Your Life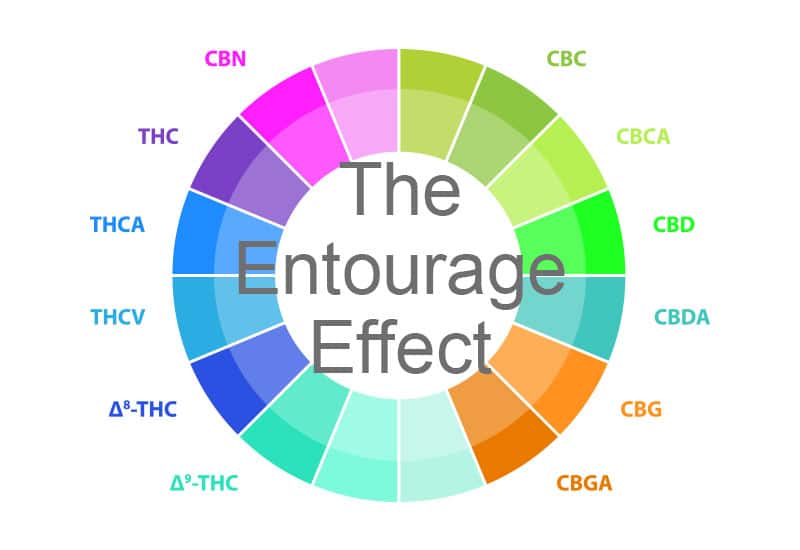 These days, free CBD oil samples are everywhere. With plenty of ways to get a free CBD sample online and in stores from your favorite brands, it's easy to try different CBD oils before you buy them.
Shown to have numerous health benefits, CBD (Cannabidiol) may be a useful addition to your wellness regimen. But if you've tried free CBD oil samples before and felt like they didn't work, you may want to try a full spectrum or broad spectrum CBD oil. These CBD oils encourage the Entourage Effect, which occurs when cannabis compounds are combined to produce enhanced effects. You can also try CBD gummies for sale, which is safe and edible.
What is the Entourage Effect?
The power of full spectrum and broad spectrum CBD oils doesn't lie solely in the CBD cannabinoid. Instead, the combination of CBD with terpenes, flavonoids, and other cannabinoids produces a synergistic effect. That means that when combined, these cannabis compounds are more effective than if they were consumed on their own.
Scientists have dubbed this phenomenon the "Entourage Effect." Let's explore these cannabis compounds to see how their addition to full spectrum and broad spectrum CBD Oils can change your life.
Which is Better: Full Spectrum or Broad Spectrum CBD Oil?
When you consume cannabinoids, they bind to receptors along the central nervous system. These receptors are part of the naturally occuring endocannabinoid system, which produces reactions related to homeostasis (the body's maintenance of its internal balance). These reactions affect pain, mood, sleep, hunger, and even reproduction.
Although CBD is advertised as the most important ingredient in CBD oils, other cannabis compounds like terpenes, flavonoids, and other cannabinoids have beneficial properties too.
Terpenes, which are aromatic compounds produced by plants, have direct physiological effects on the body. The terpene linalool is notorious for its calming effects, while limonene is known for its mood-boosting effects. You'll recognize linalool in the soothing scent of lavender and limonene in the vibrant scent of citrus, commonly used for aromatherapeutic purposes.
Flavonoids are phytonutrients that give fruits and vegetables their bright colors. They are antioxidants that contain potent immune-boosting and anti-inflammatory properties.
Other cannabinoids like CBN (Cannabinol) and CBG (Cannabigerol) are frequent-flyers in both broad spectrum and full spectrum CBD oils. Similar to CBD, these cannabinoids also reduce inflammation and lower pain.
The only difference between these CBD oils is that full spectrum CBD oil contains THC, while broad spectrum CBD oil does not.
If you are sensitive to THC, you may not want it in your CBD oil. Not to worry, as broad spectrum CBD oil also encourages the powerful Entourage Effect on the body.
Change Your Life With the Entourage Effect
Since CBD doesn't produce a noticeable "high" sensation like THC, you might wonder if it's actually working. Instead, pay attention to your pain, inflammation, and stress levels. CBD should not "feel" like anything. With consistent use, you may notice a change in your everyday aches and pains.
While CBD oil is not a medicine, cure, or treatment, it may help with everyday aches and pains. CBD has properties that lower pain, reduce stress and anxiety, improve sleep, and much more. Because every body is unique, your experience with CBD will be slightly different from the next person's. Not to fear, as CBD is simultaneously potent and gentle. Because it is non-intoxicating, it won't get you high like THC, but may deliver powerful relief to both your mind and body. If oil doesn't work for you, there's other form of intake some businesses offer. This website should give you few more choices.
Whether you choose full spectrum or broad spectrum CBD oil is up to your personal preference towards CBD. No matter what you choose, these powerful CBD oils both have the power to change your life with the Entourage Effect.
Read more: How To Get Over Depression And Achieve Success In Life