How to Choose a Top-Notch Acupuncture Massage Mat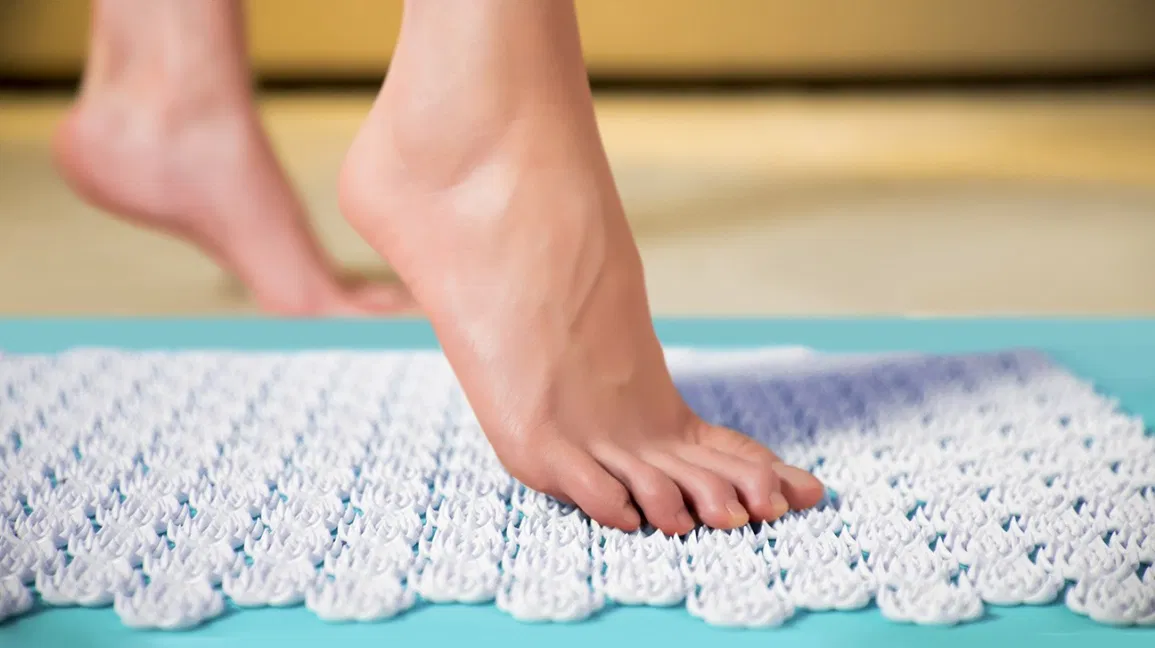 When choosing an acupuncture massage mat for home use, you should pay attention to a set of criteria. Read this article to find out what you should focus on!
When choosing an acupuncture massage mat, you probably want to get a high-quality, affordable and visually appealing product that will do the maximum good for your health. In this article, we'll list the most essential criteria that will help you choose an ideal mat.
Natural Materials and High Manufacturing Standards
Top mat manufacturers respect the natural environment. Here are a few examples of the materials that they might use to produce the mats:
Linen
Cotton
Coconut fiber
Buckwheat hulls
HIPS plastics
Additional items, such as the manual and the box, can be made of recycled materials. It shouldn't be a problem for you to find a mat that is 100% free from toxins or harmful substances.
Ideally, the manufacturing process should be powered by green energy from renewable sources. Good mats are often hand-made. The country of the mat's origin might be not the primary factor that you should focus on. Nevertheless, products that are made in Europe tend to better comply with the norms of ethical labor.
Color Palette
Acupuncture mats are available in an extensive range of colors. You'll easily find the one that will nicely fit your home interior.
The Border and the Number of Pointed Spines
The more pointed spines there are on the mat, the more sensitive points in your body they will be able to target. Top mats have over 10,000 pointed spines. For instance, a mat with a creative design might have dozens of 3D small lotus flowers attached to its surface and each flower can have numerous pressure points.
However, there shouldn't be any pointed spines on the mat's border. Otherwise, it would be difficult for you to handle it. The optimal mat's border width is around 3 centimeters.
Welding Attachment Technology
The simplest and the cheapest acupuncture mats have their pressure points attached with toxic glue. More advanced ones rely on thermal pressing technology. It's safer for human health and the environment. Children will be unlikely to accidentally tear a pressure point off from the mat.
Certificates and Awards
The best products usually have certificates that confirm their high quality. It can be, for instance, the OEKO-TEX STANDARD 100. It means that the mat meets the following criteria:
Is certified free from harmful substances
Is safe for intensive skin contact
Was independently lab-tested
As for the awards, you might be curious to check the list of The World's Best Acupressure Mat winners before making a purchase. The results of the Wellness Innovation Award, WeGreen Award, ECO Best Award and Live Organic Awards can also come in handy.
Trial Period and Warranty
If a mat fails to meet your expectations, you should be able to send it back to the vendor and get your money back. If the vendor gives you one week to test the product, you might lack time to assess its impact on your body. As you start using the mat, you might feel slight discomfort in the first minutes of your massage sessions. In two or three sessions, these sensations should disappear and you'll begin to enjoy acupuncture to the max. Within the first days, you'll appreciate the following benefits of this method:
Improved blood flow and lymphatic circulation, which results in supplying more oxygen and nutrients to the cells
Blocked pain because of the release of endorphins, which are powerful natural painkillers
Feeling of happiness and well-being due to endorphins
Alleviated stress and muscle tension
HIgh-quality mats normally have a 5-year warranty.
Opportunity to Choose from Different Sets
A mat can be sold as a stand-alone item or as a part of a set. A set might include several versions of the mat that differ in size and design, a pillow, a bag and/or other items.
Price
This table can help you get a notion of how much reasonably-priced acupuncture massage sets can cost:
| | | |
| --- | --- | --- |
| What's included in the set | Full price | Price with the manufacturer's discount |
| Mat + pillow for head, neck and back massage | EUR 190 | EUR 169.10 |
| Mat + mini mat + pillow for full body massage | EUR 265 | EUR 219.95 |
| Mat + mini mat + pillow for full body massage + big bag | EUR 316 | EUR 259.12 |
Which Mat Can We Recommend to You
Judging by our personal experience, we'd love to recommend the Pranamat acupuncture mats to you. They fully meet the criteria listed in this article and receive great consumer reviews.
Final Thoughts
Hopefully, you find this article informative and now you have a better understanding of the criteria that you need to pay attention to when choosing an acupuncture massage mat. An ideal product is made of natural materials and meets high manufacturing standards. It should be available in a diverse color palette and have a reasonable price tag. A perfect mat has a border of around 3 centimeters and over 10,000 pointed spines that are attached to the surface with the help of thermal pressing technology. It would be great if the product had industry certificates and awards, a trial period and a warranty. A mat can be sold as a stand-alone item or as a part of a set.
READ MORE: How to Improve Your Career Prospects