What to Look For When Purchasing Invoicing Software?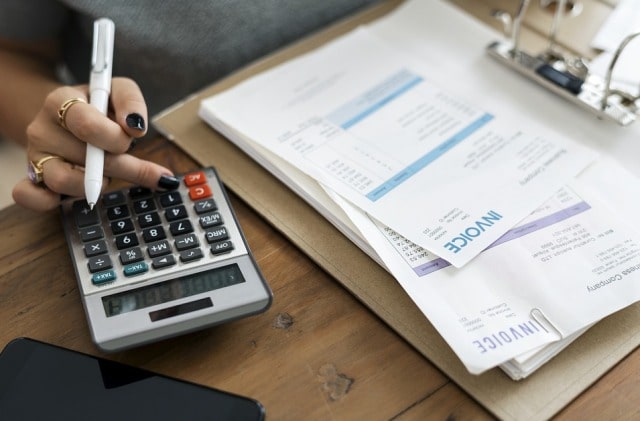 When selecting invoicing software for your business, there are several things to consider. In this article, we will review the essential features of invoicing software, such as easy integration with accounting software, the ability to customize invoices, and cost. Ultimately, you should choose the software that best suits your needs and budget. But how do you know if the software is right for you? Read on to learn more.
Simple user interface
When purchasing invoicing software, choosing one that offers a simple user interface is vital. Not only should you consider the price, but it's also helpful to ensure that the software will fit your business' needs. You must understand your billing process and choose an invoicing software solution to improve it. While multi-functional invoicing solutions may be tempting, you may not necessarily need them. Look for one that supports multiple revenue types and a simple user interface.
Although an essential business tool, invoicing software must be easy to use and understand, it's crucial to be aware of any risks that may arise from using such software, so look for a simple interface when purchasing invoicing software. The right small business invoicing software will save you time and money by automating the creation of invoices, saving you the hassle of creating and re-using invoice templates. Many invoicing applications can also automate reminders and automatic billing.
Easy integration with accounting software
The easiest way to choose invoicing software is to choose one that integrates with your accounting software. While many invoicing software solutions have an accounting integration, others don't. When purchasing invoicing software, you should consider whether it can support multiple currencies. This will ensure that you can accurately calculate the amounts owed and offer customers the option to pay in their local currency. Many businesses track sales in various ways, including initial contact, opportunity won, and retention of existing customers. Accounts receivable is a crucial piece of the puzzle for most companies and are essential to their ongoing business operations.
When purchasing invoicing software, you should also look for solutions that integrate with other technology. For example, invoice management software should be able to integrate with an accounting software solution to automatically update invoices with updated customer information and feed the data back to the accounting system. This way, you will only be charged for the services you offer rather than the services you render. You can also look for software that will integrate with a company's existing CRM system if it has one.
Ability to create personalized invoices
When purchasing invoicing software, the ability to create personalized invoices is a key feature. An invoicing system should allow you to customize invoices by adding files, quantities of billable hours, products, and services, and a billing description. Some systems also offer the ability to send invoices via email or to a client's site. In addition to customized invoices, the ability to send recurring invoices is a crucial benefit of purchasing invoicing software.
While desktop-based invoicing software is convenient and easy to use, online invoicing platforms are much easier to navigate. With an online venue, you can easily access information from any location, customize your invoices, and fill in customer information. In addition, you'll be able to customize each invoice, making it easy to create and send customized invoices that reflect your business's image and brand. For companies that need international shipping, this feature is essential.
Cost
Invoice software development costs vary according to the size of the enterprise and the number of features required. Essential invoicing software can cost as little as $10,000, while enterprise-grade solutions can run into the hundreds of thousands. The time needed to develop a new software system is also influenced by how many features are required. While essential invoicing software typically includes time trackers, sales tools, and reporting tools, adding additional features can increase the development cost. Additional costs may arise if the software needs custom integrations, maintenance, or upgrade procedures.
While many applications include built-in invoice templates, some people prefer to customize them as needed. These applications generally allow users to alter various aspects of the invoice, such as the invoice's name or logo. Moreover, some even let users create new customers from their database and turn them into invoices. Some also feature the ability to automate and send customer notifications through an online portal. For the cost of invoicing software, you should consider the benefits of using software for your business.
READ MORE: What HIPAA Training Requirements Do You Need to Fulfill?