6 Best Hats You Need To Have For Travel
Nothing enhances or adds instant style to an outfit like a hats. It can take your basic outfit and turn it into something effortlessly cool. This is one of the reasons why you need a hat with you on your next trip.
Big hats also protect your head from the sun and hide your less-than-perfect hair from the public. Whether you're going to a snow-covered wonderland or a sunny tropical paradise, having a with you on your adventure might be what you need to top off the occasion.
A thousand varieties of hats are available worldwide, and it can be quite challenging to pick the best one for your travel. This article highlights six of the best hats you need to have for travel.
Top Travel Hats
Hats for travel are necessary to protect your head and skin while staying stylish. Below are some of the best hats you can take with you while traveling.
Wide Brim Hats
Wide-brim hats are a must-have for your travel. Summer days come with constant sunlight, which means constant exposure to the sun's UV rays. Constant exposure to sunlight is unhealthy for your skin, so you must consider packing a wide-brim hat for your travel.
Wide-brim hats are big enough with adequate coverage to protect your face and shield your neck. Some wide-brim hats have a chin cord to fasten the hat on your head. You can pair this hat with a floral dress for your beach adventure or wear a simple t-shirt and a pair of khakis for your hiking adventure.
The Baseball Cap
The baseball cap is one hat essential you cannot help to pack for your travels. It is lightweight and easy to pack, making it one of the best hats to take along on your trip. Everyone loves baseball caps and has a favorite one they wear occasionally.
The best thing about baseball caps is that you can use them all year round. So you dont have to be worried about the cap going out of style when you want to travel. You can pair this cap with your casual outfit to give it an uplift.
However, be reminded that baseball caps provide less protection against the sun than wide-brim hats, so you have to decide when to wear them during travel.
Flat Caps
Flat caps are the perfect hat essential to top your casual outfits. You can easily pair this cap with a dress and boots or a pair of T-shirts and cargo pants. Flat caps are easy to pack and add a masculine edge to your outfit.
When deciding on the flat cap to pack for your travel, choose one with a cotton or chambray material for warmer months. If you're traveling during winter or fall, you can choose the ones with tweed or plaid material.
Panama Hat
This gender-neutral hat is light, comfortable, and flexible. It looks similar to the fedora, but it's quite different. Panama hats have a wider brim than fedoras. Panama hats can make your outfit look effortlessly cool and is extremely easy to pack due to their lightweight nature.
Fedoras
Fedoras are the most popular type of hat available in the world. This hat is perfect for formal and informal occasions, so it's a must-have for travel. It can go with almost every outfit, so when you think of the beach, you can think of this hat and pack it into your luggage.
Fedoras come in various styles, but the ones made with wool or cotton are most popular for warmer climates. It also comes with a wide brim to protect your face against the sun's UV rays while youre out. You can choose straw fedoras for destinations in warmer climates and felt fedoras for cooler regions. Fedoras are also perfect for travel because they are lightweight, water-resistant, and packable.
Beanie
If traveling to a cold region, you must pack a hat to protect your head from the intense cold. This is where the beanie comes in. Beanies are the equivalent of baseball caps during winter, i.e., the way you use a baseball cap to protect against the sun's UV rays during summertime, you need to use the beanie to protect yourself from the cold during wintertime.
Beanies help to keep your head warm because they are made using a thick knitting material. They are also somewhat stretchable, so you can easily cover your head and ears from the cold. They are designed to fit any outfit, whether semi-formal or casual.
It is easy to travel with a beanie as it is often small and easy to pack. This means you can pack as many beanies as you want for your trip. Remember to pack beanies of a lighter and open-knit style when going to warmer locations.
Things To Consider When Choosing a Hat For Travel
Packing your hat for travel is more complicated than you think. It involves more than just throwing the hat into your bag with your other clothes. Uncareful packing of your hat can make it get crushed while in the luggage. Below are some things to consider regarding the hat you want for your travel.
Practicality
You have to consider whether your hat is practical. Ask yourself if your hat will be useful and fulfill the purpose of its usage, The hat you choose for your travel must match your travel destination. This means you can decide to pick different hat styles for different destinations.
Comfortability
Comfortability is one of the main factors that will decide your hat choice. Any hat you choose should be able to be worn for a long time without becoming uncomfortable.
Portability
The essence of picking a hat for travel is to be able to take it along with you. Any hat you choose for travel has to be packable. Depending on where you want to store the hat, it has to fit the storage space you choose
Style
Style is a surprising factor to consider when choosing hats for travel. However, hats were created to add flair and style to your outfits. Therefore, the hat you choose must be able to fulfill that purpose. Remember to choose a hat that will compliment your outfit and ensure it looks good on you.
Final Summary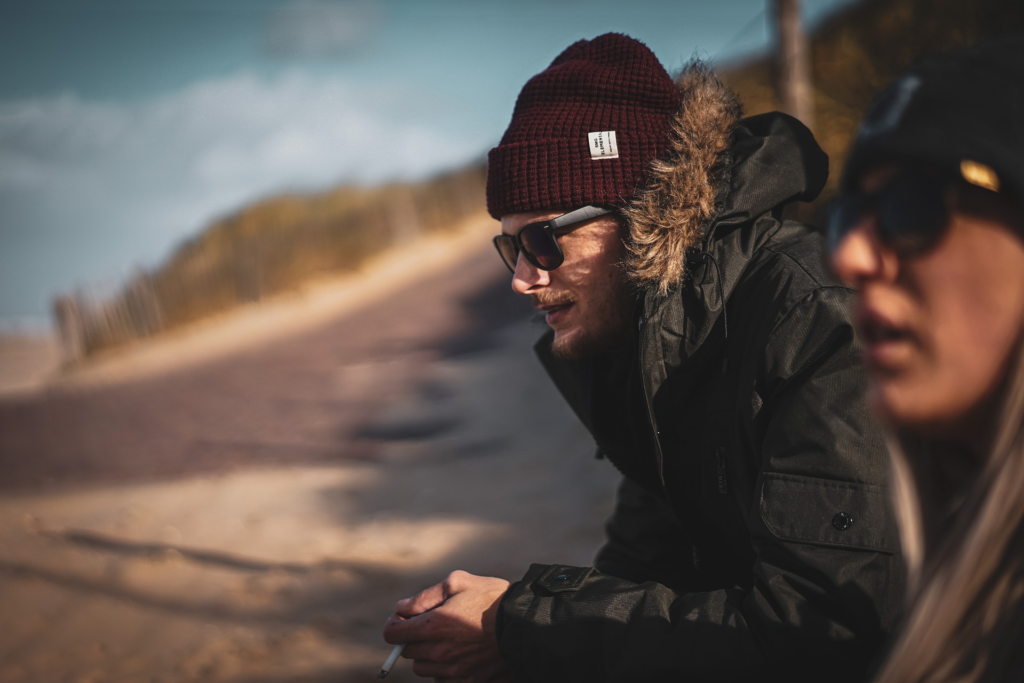 Packing a hat for your travel is a challenging thing to do. However, remember that there is a hat that fits every occasion. When choosing a hat for your travels, it is best to research the destination you're traveling to.
If you need help deciding the best hats for your travel, check out the list in this article to make your choice easier.