These Summer Cookout Ideas Will Make Your Party Outstanding — And Your Mouth Water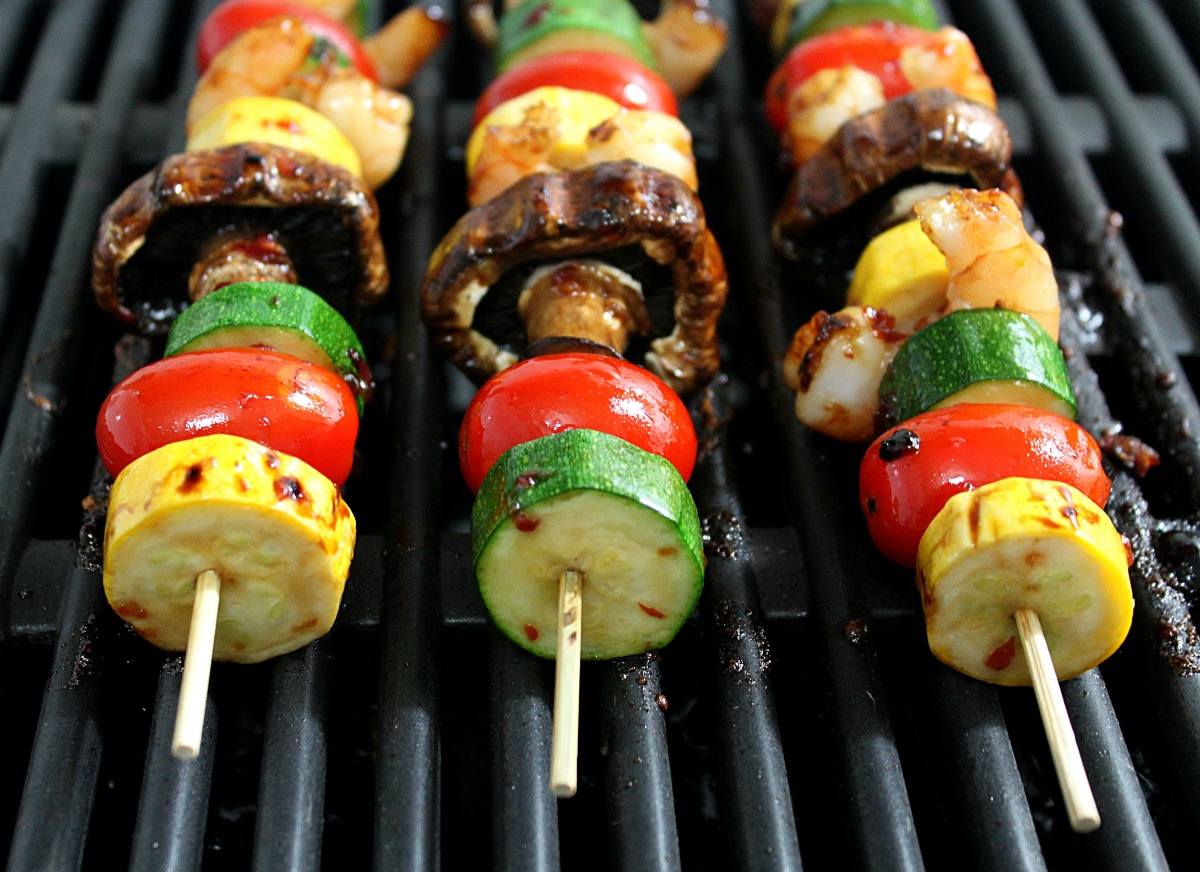 Summer is near. That means lots of outdoor gatherings with friends and family.
Make your cookout special by serving delicious food. But let's face it — we're all busy, and sometimes convenience wins out over homemade recipes. Don't worry; we've got you covered.
Here are some party ideas and mouthwatering recipes you can whip up in minutes without spending hours in the kitchen.
Keep the Adults Cool With Frozen Cocktail Popsicles
The summer season means BBQs, gatherings outside, and pool parties. Since we all love to stay cool on hot days, what better way than with a refreshing drink? Or better yet, frozen cocktail popsicles. These are the perfect way to keep the adults happy at your next summer shindig.
These are quick, easy, delicious, and won't fill you up with calories. They also add a festive touch to your summer gathering to make it one to remember.
Design Your Own Fruit Creations
Make your party even more fun by getting creative with fruit. We're not just talking about slicing watermelon but creating a colorful and tasty combination of flavors that will excite everyone's taste buds.
Serving up fruit doesn't require slaving in the kitchen for hours, and it's easy enough to find simple summer recipes to make your fruit centerpieces stand out at your next summer gathering.
Prepare Light but Filling Entrees
Looking for a light but filling summer meal?
Start with simple salads like green beans and grilled corn, which pair well with burgers or hot dogs. Or try a colorful quinoa salad with crunch and flavor.
After brushing up on summer grill safety tips, make some cheeseburgers. They're always a hit at BBQs. But if you want something lighter, try swapping the cheese for grilled mushrooms or eggplant slices. Then add some fresh greens on top for an extra bit of nutrition.
For those who want the classic taste of burgers but don't want to feel heavy after a big meal, consider turkey burgers instead. Top them off with all your favorite fixings, like tomatoes and lettuce, and serve with roasted potatoes.
What about your vegetarian family and friends? They will love some veggie wraps filled with peppers, onions, and zucchini with a creamy tzatziki sauce. It's a perfect combination of savory and tangy flavors in one bite.
You can also offer them grilled vegetables. Grilling brings out the sweet flavors of your favorite veggies, and they can easily be served either as a side or added to salads and wraps to create an even more filling meal.
Don't Forget Dessert!
 Adding homemade whipped cream or vanilla ice cream to grilled peaches is the perfect way to end a summer gathering. If you want something a little indulgent, grill slices of angel food cake.
Offer Plenty of Options for Hydration
Since you want your guests to stay hydrated during a long day of eating and partying in the sun, you'll need to provide plenty of options.
Having bottles or carafes of cold water on hand is always a good idea. For those who don't like plain water, fill up pitchers with flavored infused water like cucumber or lemon mint — both are refreshing summer flavors. You can also make a big batch of thirst-quenching iced tea or a fruity punch.
If you're hosting an adult-only event, consider offering wine spritzers or margaritas. And if it's for families, let the kids choose apple juice, coconut water, ginger ale, or sparkling waters with flavorings.
Remember to keep everyone's thirst quenched between meals with fresh fruit. Slices of watermelon and cut pineapple are great options.
You'll Love These Quick and Delicious Recipes
Organizing a summer barbecue can be challenging, but you don't need to feel hopelessly confused about how to throw the perfect party. With the ideas outlined here, you now have plenty of quick and mouth-watering recipes to make your party a huge success.