6 Must-Try Summer Trends for Women in 2023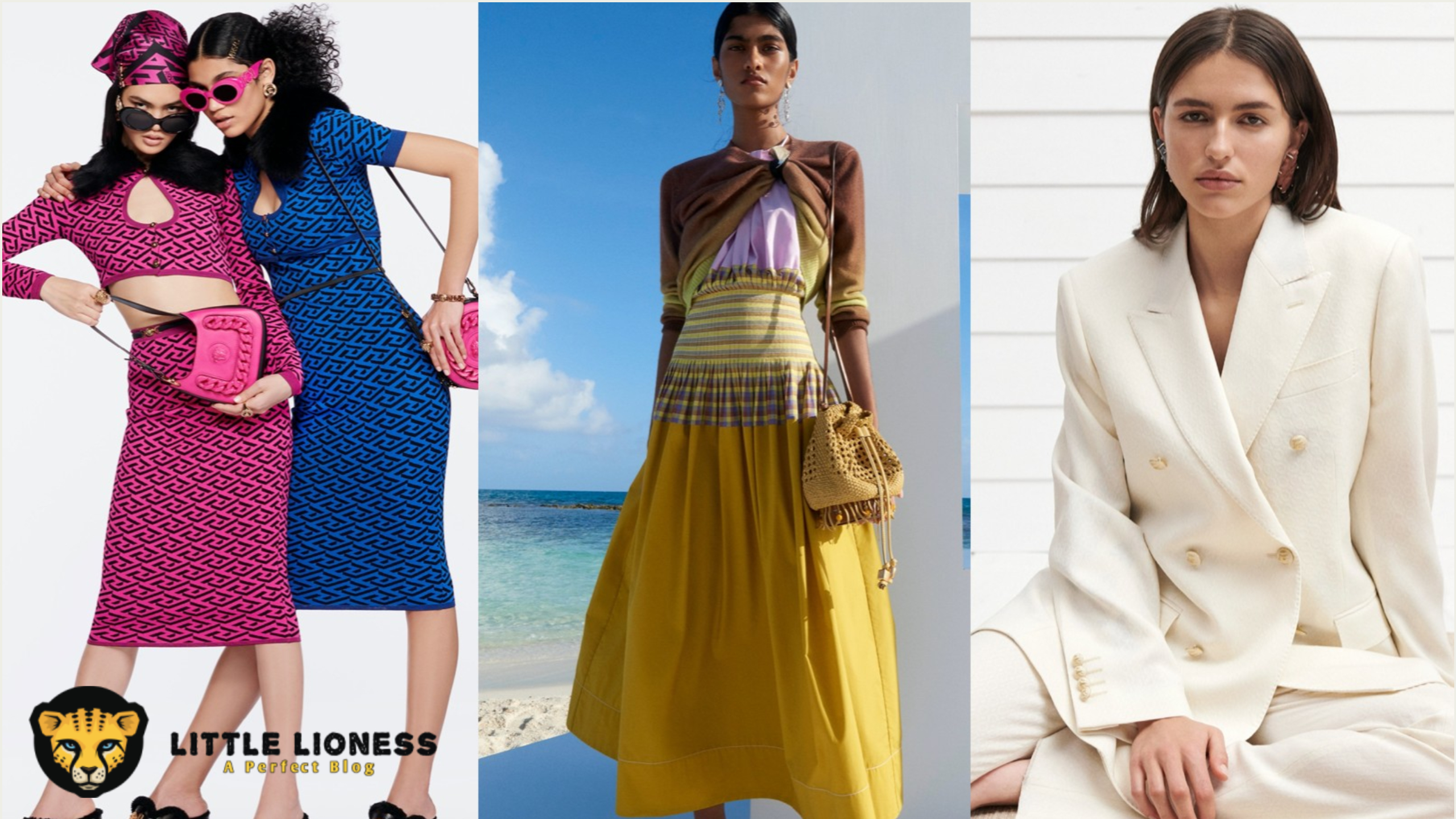 Spring is here, which means summer is essentially at our doorstep, and for many women, this is the most exciting time of year when it comes to their wardrobe and fashion. Even if you don't identify as a fashionista, keeping your finger on the pulse of what's trending is important because when you look good, you feel good, and trying new trends can absolutely help you look and feel amazing. If you need to figure out where to start but you're looking for inspiration on some of the must-try summer trends for 2023, keep reading and see which ones you'll be adding to your cart as you shop online for summer.
Tube Tops 
With fitness and nutrition at the forefront of everyone's mind, chances are you've been working hard on that body, so it's a good time to show it off with a tube top. Regardless of your figure, it's also important to remember that every body type is beautiful, so whether you are straight, mid, or plus size, tube tops are a trend you don't want to avoid this summer. Nothing is more attractive than confidence, so incorporate tube tops with a pair of wide-leg jeans with your favorite skirt or any other piece in your wardrobe.
Sheer & Slip Dresses 
Depending on your age, you may not feel comfortable in sheer clothing, but it's still a trend worth trying, and you can keep things modest with a camisole or bralette underneath. Sheer is making an appearance in fashion magazines and on the everyday woman in the form of tops and dresses, so whichever garment type you're comfortable going a little sheer on this trend is worth a try!
Doc Martens
We've all witnessed that everything Y2K has been in trend for the last couple of years, but it doesn't seem to be going anywhere! You may think a boot isn't the best spring or summer footwear, but 2023 will prove you wrong! Incorporating women's Doc Martens into your summer wardrobe is easy by pairing them with flirty floral dresses, on-trend mid-length denim skirts, and your favorite pair of linen shorts. The juxtaposition of a heavy boot with the light layers we wear in summer keeps you on trend and looking ultra cool.
Midi Denim Skirts
Mentioned above is the midi-length denim skirt, which you will see on everyone this summer! Midi-length skirts are one of the most universally flattering lengths, whether tall or petite, as they hit you at the perfect spot of your calf to show off your legs but still keep you comfortable. Midi denim skirts look phenomenal with a more elevated blouse or a casual t-shirt; the sky's the limit with this versatile 2023 Summer essential!
Read More: How can you explain Microsoft Gaming Company To Buy Activision Blizzard For Rs 5 Lakh Crore?
Fitted White Tanks 
Fitted white tanks in a racerback cut are essential in every woman's wardrobe for summer 2023. You want to ensure you go with 100% cotton or linen to keep things breathable, and you'll be comfortable all summer long with this staple. Pair it with wide-leg flowy summer pants, or tuck them into your favorite short denim shorts. They, of course, go great with skirts and can even be worn underneath summer maxi dresses to hide cumbersome bra straps. Fitted white tanks will come in handy for multiple summer occasions, so buy several to ensure you always have one ready!
Bright Sneakers 
Would you be surprised to learn that red is one of the hottest colors for summer 2023? Traditionally red is more of a fall or winter color, but it is one of the hottest colors for the warm weather season. This year, you don't have to be limited to just red when it comes to wearing brightly colored sneakers, another footwear trend worth keeping in mind. From pink to purple and everything in between, bright and bold sneakers are where it's at this summer season.
While staying up on trends and investing in your wardrobe may not be something you do all the time with all the fun trends mentioned above and others available to you this summer, it's worth playing with your wardrobe to give yourself that boost of confidence that we all benefit from. Summer is meant to be easy, laid back, and full of memory-making, so do it in style!