Show Your Love: Spoil Your Man With These 9 Gifts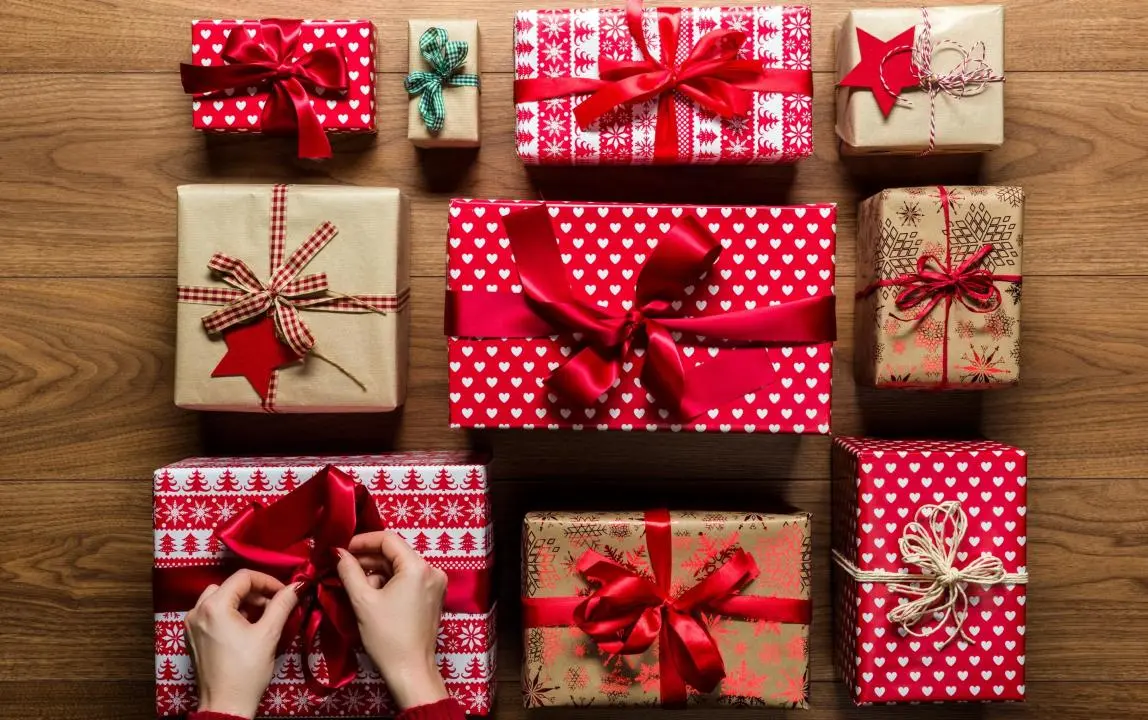 When it comes to buying gifts for your boyfriend or husband, it can be tough to know where to start. There are many different things to consider, from his interests to his style and taste. But with some thought and planning, you can find the perfect gift that will show him how much you care. Keep reading to explore some of the best gift ideas for men they'll love and benefit from.
Cologne
Cologne is a classic gift for men that always stays in style. But with so many different scents to choose from, it can take time to decide which one to pick. When selecting a cologne, consider your partner's style and preferences. Does he prefer fresh, citrusy scents or woody, musky ones? Some popular cologne options include Acqua di Gio by Giorgio Armani, Bleu de Chanel, and Tom Ford's Noir Extreme.
Tech Gifts 
For the tech-savvy guy, a new gadget is always a welcome gift. From smartwatches to wireless headphones, there are plenty of high-tech options to choose from. Consider getting him the latest Apple Watch, a pair of noise-canceling headphones from Bose, or a high-quality Bluetooth speaker like the JBL Flip 5. If he's into gaming, a new console or a high-end gaming laptop could be a great choice.
Men's Pajamas 
A cozy set of men's pajamas is a great gift for any guy, whether he's a homebody or likes to lounge on the weekends. Look for high-quality materials like cotton or silk, and opt for classic colors like navy, gray, or black. Tommy John is a brand that offers a range of comfortable and stylish loungewear options for men, including their Second Skin Pajama Set. Made from a blend of soft modal and spandex, these pajamas are designed to feel like a second skin, offering ultimate comfort and flexibility. You could also opt for a classic plaid set from LL Bean if that's more his style.
Designer Sunglasses
A pair of designer sunglasses can be a stylish and practical gift for any man. Look for a pair with high-quality lenses that offer UV protection, and consider his personal style when selecting a frame. Some popular brands to consider include Ray-Ban, Persol, and Maui Jim.
Gaming Products 
For the guy who loves gaming, there are plenty of great gift options to choose from. Consider getting him the latest video game release, a new gaming headset, or a high-end gaming chair like the Secretlab Omega. If he's into classic gaming, a retro console like the NES Classic Edition or the Sega Genesis Mini could be a fun option.
Luxurious Loungewear 
If your partner loves to relax at home, a cozy loungewear set could be a great gift. Look for soft, comfortable materials like fleece or cotton, and opt for neutral colors like gray or black. Some great options include the Lululemon At Ease Hoodie, the Nike Sportswear Club Fleece Sweatpants, or the Tommy John Second Skin Lounge Pants.
High-End Jeans 
A high-quality pair of jeans is a great investment piece that any guy will appreciate. Look for a pair with high-quality denim and classic stylings, like a straight leg or a slim fit. Some popular brands he's guaranteed to look great in are Levi's, AG Jeans, and Nudie Jeans – not to mention these brands can last him an entire lifetime with proper care and if his weight doesn't fluctuate.
Spa Certificate for a Massage 
A massage can be a great gift for the guy who needs to unwind and relax. Look for a local spa or massage therapist and book a session for him, or consider getting a massage chair for home use. The Kahuna LM6800 Massage Chair is a popular option offering various massage styles and settings.
Vacation 
Finally, a vacation can be the ultimate gift for your partner. Consider planning a romantic getaway to a cozy cabin or somewhere tropical in winter to beat back season blues together. Not only is a vacation an extravagant gift, but it also benefits both your mental and physical well-being. Use this time to reconnect and enjoy one another.
Giving gifts to your partner is important as it shows that you value and appreciate them. It's a thoughtful gesture that can help strengthen the bond between partners and make them feel loved and cared for. Which one will you choose for your man?