10 Maintenance Tips to Repair and Renew Your Home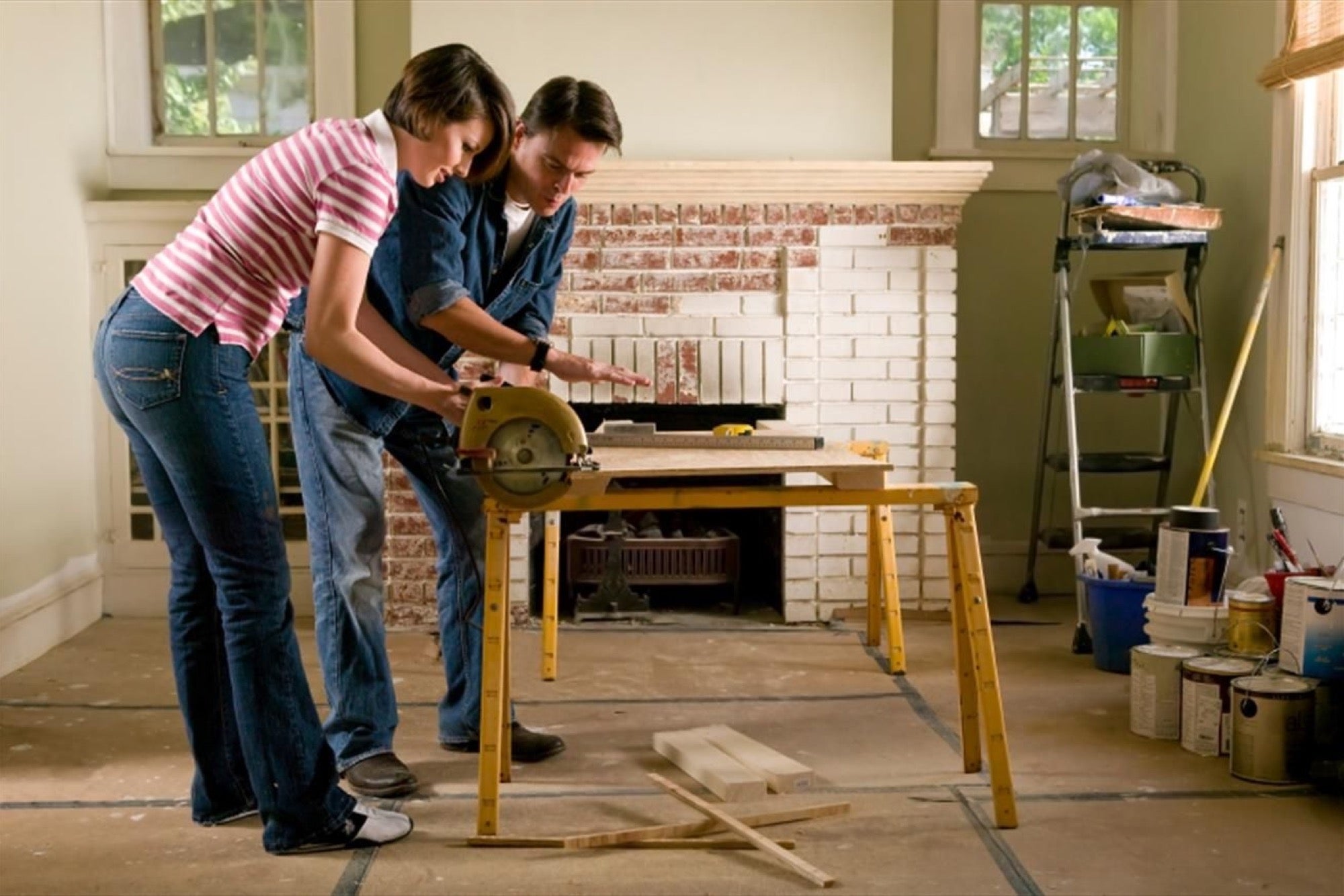 Home upkeep is crucial all year long, but spring and fall are the best times to complete home maintenance tasks. First, you're getting ready for winter in the fall and making sure your home is set for cooler weather. Then, in the spring, you're double-checking that everything survived the winter and getting ready for the high heat and rain that spring and summer bring.
Here are ten maintenance tips to help you take care of your home.
Taking care of outdoors
By completing outdoor maintenance in the early spring, you can detect any damage to your home's siding or roofing. Then, repair it before the spring and summer rains arrive, causing leaks and other problems. However, there are a few crucial areas that you should double-check:
Examine your roof for evidence of damage or leaks.
Examine your home's brickwork and siding surrounding the base.
Check exterior fixtures, outdoor electrical outlets, and hose faucets.
Check fences and railings 
Driveways, railings, and fences can all be damaged by scorching temperatures over time. Pay careful attention to concrete railings that may have cracked from blistering temperatures. In the same way, inspect driveways and sidewalks for any cracks, chips, or unevenness that could pose a tripping danger.
Update lighting 
Replace any burned-out bulbs or solar lights that no longer hold a charge in existing outdoor light fixtures throughout the house and yard with energy-efficient and economical lights.
For maximum safety in the evening, consider installing lights on walkways and drop-offs, such as front steps or garden perimeters.
A new coat of paint
Now is the time to paint your home's siding or trim if it needs it. Scraping and sanding might take a week or more, so getting a head start before the hot weather hits is good.
Spring is the ideal time to begin house painting because the weather is dry, and the days haven't begun to reach high temps. Unfortunately, fresh paint dries very quickly when the weather warms up, making the finish less long-lasting.
Refresh your greenery 
The optimal time to undertake various lawn and garden projects is in the spring. Planting trees, for example, is best done when they are dormant. In addition, tree roots prefer excellent soil.
People who live in hotter than typical climates wonder if they can plant trees during the hot summer months because the sweltering heat and dryness might damage the tree's roots. In actuality, roots grow fast in the summer heat. Check sprinklers and garden irrigation to see if they're working correctly.
Organize everything 
Begin by removing weeds that can smother your plants and flowers. Now is the perfect time to trim bushes and branches blocking your windows. Of course, a quick clean-up will improve the appearance of your outside.
Spring is an excellent time to accomplish this since all the palm fronds and other detritus accumulated throughout the fall and winter months are visible. Organize your interiors while cleaning all the clutter lying around.
Check the plumbing 
A functional plumbing system is an integral part of every home. Inspecting your plumbing system might help you discover problems before they become more significant difficulties.
Homeowners can quickly notice leaking faucets, poor water pressure, and slow drains. However, checking for damaged pipes and monitoring your home's water heater for evidence of leakage are frequently overlooked. Regular maintenance will avoid frequent water heater repair and safeguard your water heater from excessive pressures and temperatures.
Examine windows and doors
Ensure no cracks in your external windows and doors allow air or bugs to get in. The state of the window screens is another thing to watch. Also, check sure all of the locks on the windows and doors are functioning.
With a mild cleanser and a cloth, clean the window sills and blinds. After completing this task, you'll be surprised at how bright a room becomes.
Pest inspection
A pest problem is not only inconvenient but can be downright dangerous if scorpions or rattlesnakes are slithering around your yard.
The trick to keeping pests out is restricting entry points while keeping your home clean and dry. Rats, ants, and cockroaches are drawn to the kitchen because of food particles left behind. As a result, you must keep your kitchen clean to reduce infestations. Contact an extermination provider if you need a rodent, ant, or cockroach control expert. Professionals can properly and safely take care of any indoor or outdoor pest issues you may have.
Air conditioning cleaning
To keep your air conditioning or HVAC system running at its best, you should have it serviced regularly. Then, before the start of summer, get a professional out to maintain the equipment, change the filters, etc. And if you AC needs repair, contact ac repair denver.
It will ensure that your home is ready for the summer heat. Still, it will also help your system function as efficiently as possible while extending its life.
READ MORE: How to Make your Hotel Eco-Friendly & Sustainable?