Who will win Super Bowl LVII?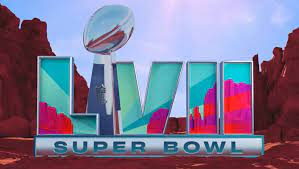 We have, by now, had most of the important changes in the NFL since the end of the Super Bowl in February. Most of free agency has gone by, with just a few name players still without a ball club. We've had April's draft, with the league's top teams addressing their positions of need. And most recently, we've seen the season schedule unveiled, showing us who will be playing where, and when. Barring training camp and preseason games – which rarely show us very much that will be useful when the season proper kicks off – we've got a fair idea of what 2023 will have to offer us in terms of postseason action.
So, the main question – apart from when Tom Brady will finally show signs that he ages like real humans do – is who is best positioned to take over from the LA Rams as the Super Bowl champion. Could the Rams do it again? Or are we likely to see a fifth different winner in a row as potential bettors click here to find out what the bookmakers say? There are certainly some interesting details to absorb ahead of the season, so let's look at some of the key runners.
Buffalo Bills 
Bookmaker consensus is that Sean McDermott's efforts of the last few years may well pay off in style this season, as a rebuilding period reaches the point of completion. Josh Allen was not seen as the best QB in his draft class, and there was some surprise when the Bills took him ahead of Lamar Jackson. But of the five passers taken in the first round four years ago, Allen has been the standout, finding his feet in the pro game with little sign of a learning curve. Since then, the pieces have slotted in around him season by season, and a strong draft this year has seen them add pieces on both sides of the ball. They start as favorites, and will be hard to push off that pedestal.
Tampa Bay Buccaneers 
Fans of 31 NFL teams – maybe 30, depending on how sentimental a Patriots fan you are – breathed a huge sigh of relief in February when Tom Brady announced an end to the most decorated career in NFL history. That sigh turned into a howl of irritated anguish when his "retirement" lasted into the middle of March. Brady is back for 2022, and we have to assume he'll still be as good as he was last season. If you can throw the ball that well at 44, you can probably throw it that well at 45, too. For as long as that portrait remains in Brady's attic, the Bucs are going to be a good bet to win the big one. The (expected) absence of Rob Gronkowski could yet throw a spanner, though.
Kansas City Chiefs 
Patrick Mahomes already has a Super Bowl ring, and he was close to adding another in 2021 before Brady and the Buccaneers stymied that idea. Last season, a second-half comeback from the Bengals and Joe Burrow ended their run at the penultimate stage. So of course the Chiefs went straight out and … traded their generational talent of a wide receiver to the Dolphins.
Tyreek Hill may have been a star for the Chiefs, but he wasn't about to fit into their wage structure as he sought a new deal, so they went and got a bunch of draft picks for him. They turned those picks into a pile of help in the secondary and their defensive front, and the Chiefs, third-favorites for the Super Bowl, may be the best value there is right now.
Read more: 7 Ideas On How to Make Your Instagram Follow-worthy In 2022