Tips For Buying the Right Outdoor Furniture For Your Home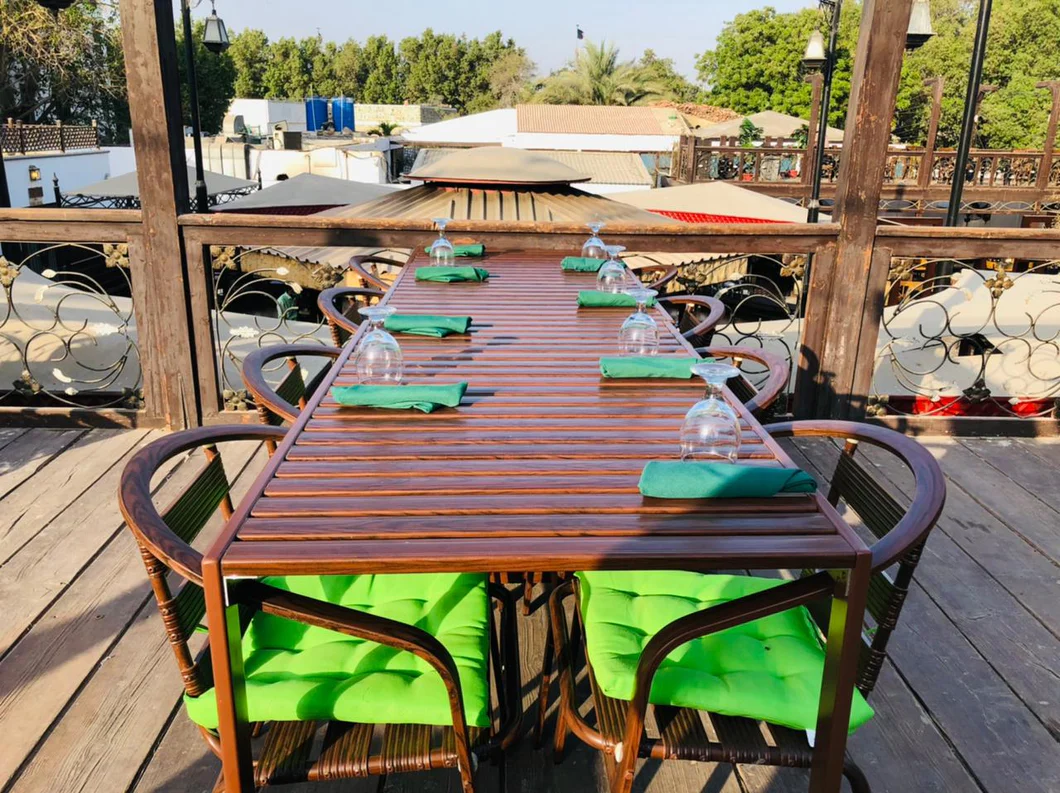 Outdoor areas are even more important today, thanks to a surge in popularity and use that came during the global pandemic. These outdoor spaces have become an extension of the home's interior, offering more options for lounging, entertaining and dining.
A simple lanai can become a peaceful oasis. A spacious backyard patio offers great potential as a new dining space. A front porch may be perfect for lounging. Remember, there are many ways that you can open up your outdoor spaces as an extension of your home and finding the right furniture to make that happen is important. Consider these tips when choosing what outdoor furniture works best for your space.
Identify what outdoor furniture you need
If you're considering shopping at nearby luxury furniture stores in Los Angeles, make sure you know how you want your outdoor furniture to function. Are you looking for an entertainment space? Are you trying to expand your dining options? Is this a new family gathering spot?
Identify the type of activities you would like to use the space for and let this guide your shopping. If dining is top on the list, focus on a table and seating that will accommodate your expected guests. If you're looking to entertain in the space, perhaps comfortable seating and small tables throughout the area will work better.
Make a list of the luxury outdoor furniture you need for the activities you plan for the space before you begin shopping.
Sit Before You Buy
Just as you would when shopping for interior furniture, make sure you test out the seating of outdoor pieces that you like. You will be sitting on this furniture for years to come, so make sure it's comfortable for you and your guests.
The quickest way to stop using the expensive outdoor furniture you bought is to bring home uncomfortable chairs and other sitting pieces. Consider comfortable cushions and backs for your seating. And make sure you select material that can hold up to the elements outside.
Make sure its easy maintenance
Outdoor furniture can be a big investment, so make sure you pick pieces that can be easily maintained to stand up to years of use outside. Most wood, metal, and wicker pieces can withstand the elements, but remember that some metal may rust and leave marks on your patio. Consider sturdy, comfortable outdoor furniture that is easy to clean and maintain.
You can look to replace cushions if they become faded or worn in the weather. But that can get pricey, depending on your seating needs. If you can use removable covers on cushions and pillows, look for these as a less expensive option that you can throw in the washing machine to keep your outdoor furniture looking new.
Match Your Outdoor Decor With Indoors
As your outdoor space becomes an extension of your home's interior living space, you will want to ensure that your outdoor furniture matches your interior style. You should make sure the spaces don't clash in color or style. If you decorate your interior with mild, neutral tones, it won't make sense to bring bold, bright colors to the outdoor space.
Wicker, wood, and other materials can serve as a neutral finish for your outdoor pieces. And if you need to bring in color, consider saving that for the cushions and pillows. You can always change those in the years to come, but it's a subtle way to ensure that you don't go too far against the interior styles you've chosen for your home.
Focus on Quality, Not Price
There are plenty of discount stores that sell cheap furniture. But chances are whatever you buy from there won't stand up to the elements for very long. You do get what you pay for, and that's especially true with outdoor furniture. It's better to buy a few pieces at a time that may cost more and last longer than it is to outfit your entire outdoor space with cheap furniture.
You can still shop on a budget when focusing on quality. Just make sure you buy outdoor pieces that will be worth the investment for years to come.